Ubisoft Forward: Assassin's Creed Valhalla, Watch Dogs Legion launch dates, Far Cry 6 and more you need to know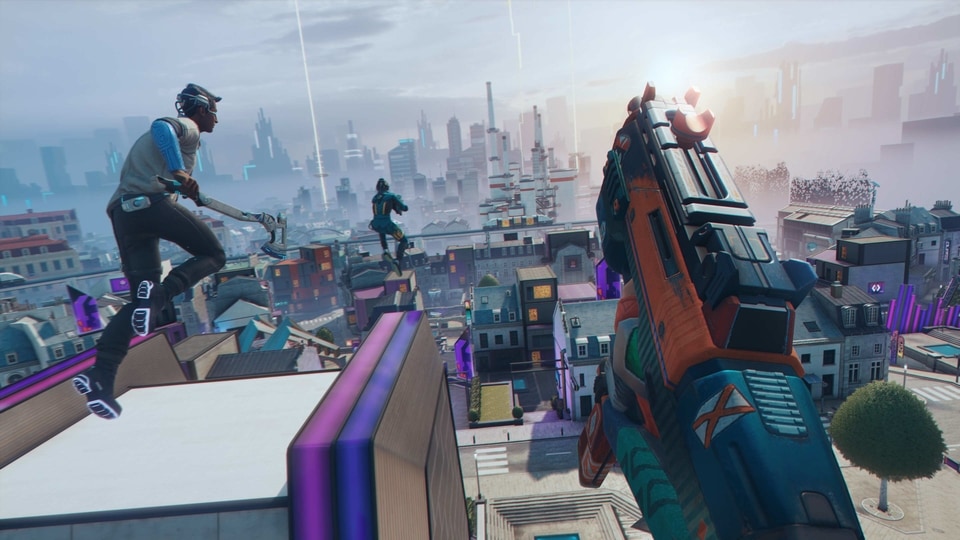 Ubisoft made some important announcements about its upcoming games last evening at Ubisoft Forward that included launch dates of games like Assassins Creed Valhalla and Watch Dogs Legions. Here's a round up of all the key things you need to know.
Ubisoft made some vital announcements last night at Ubisoft Forward that included launch dates for some of its biggest games like Assassin's Creed Valhalla and Watch Dogs Legion, Hyper Scape, Brawlhalla etc. The developers also announced their new game Far Cry 6 at the company's first fully-digital Ubisoft Forward.
Ubisoft also revealed that the second part of Ubisoft Forward would happen later this year where the company would be announcing more titles. However, of all this things announced last night - here are some of the important things you need to know -
The much awaited Assassin's Creed Valhalla is launching on November 17. It will be available on Xbox One, PlayStation 4, Google Stadia and PC and on the PS5 when it launches later this year.
Like Assassin's Creed Valhalla, Ubisoft's Watch Dogs Legions will also be available across consoles on launch along with next-gen consoles like PS 5 and Xbox Series X. Watch Dogs Legions is scheduled to launch on October 29.
Tom Clancy's Ghost Recon Breakpoint will release a new title update (version 2.1.0) on July 15 on PlayStation 4, Xbox One and Windows PC, as well as on UPLAY+, the Ubisoft subscription service and Stadia. The update will be free for all players, providing the opportunity to play with AI teammates, and features a limited-time event and more.
One of the biggest announcements of Ubisoft Forward was Far Cry 6. Far Cry 6 is currently under development and will release February 18, 2021 on Xbox Series X, PlayStation 5, Xbox One, PlayStation 4, Stadia, and for Windows PC exclusively on both the Epic Games Store and Uplay. The game will also be available on UPLAY+.
The sixth installment of this game will see performances from Breaking Bad and Better Call Saul actor Giancarlo Esposito, better known as Gus Fring in the shows.
Ubisoft also announced the Hyper Scape Open Beta for all PC Players that is available immediately worldwide. This free-to-play fast-paced urban battle royale first person shooter takes place in the distant future of 2054, where a 100 contenders descend upon the virtual city of Neo-Arcadia to engage in action-packed and fast-paced matches to emerge champion. You can download this from UPlay.
Ubisoft's Brawlhalla will be coming to mobile on August 6. This free-to-play platform fighting game will be available both on the Google Play Store and the Apple App Store and players can pre-register and get a free skin when the game is launched (available only for a limited time).
The popular Just Dance 2020 and racing game Crew 2 will both be getting new updates. The Just Dance 2020 update is coming in on July 23 which will add six new songs and a tournament mode.
The Summer in Hollywood update for The Crew 2 will also bring in special additions.
Ubisoft also announced that it was creating a game based on the game made by Ubisoft Red Storm for the Apple TV+ show Mythic Quest: Raven's Banquet. This game is going to launch soon.
There are also some mobile games coming in too like Tom Clancy's Elite Squad etc.