You can play Assassin's Creed Origins for free this weekend on UPlay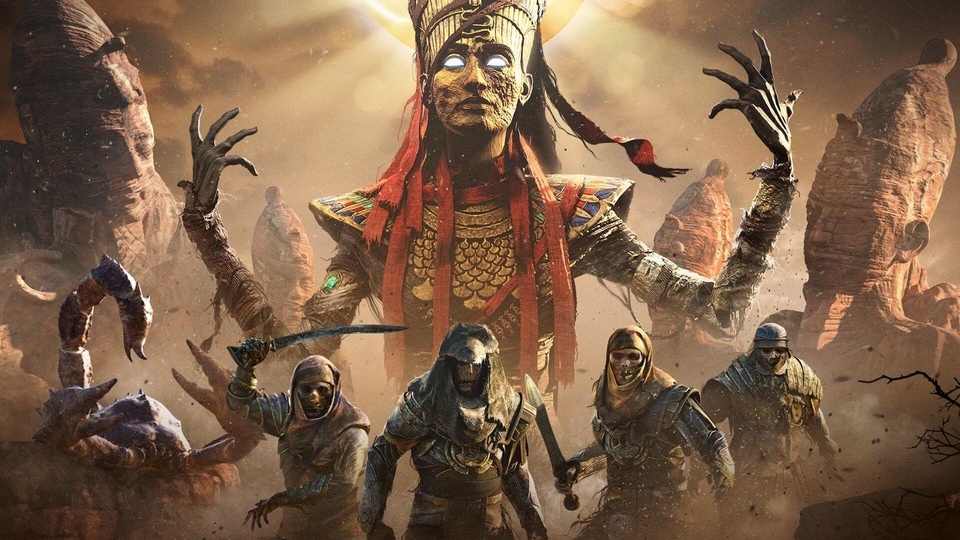 Assassin's Creed Origins has been called the best Assassin's Creed game of all and you can play it for the whole weekend. What are you waiting for?
Imagine scaling the ancient pyramids of Giza or the Great Sphinx or even the Lighthouse of Alexandria. If you have wanted to do all or any of these, you can virtually. Assassin's Creed Origins, often called the best game of the entire franchise so far, is free-to-play on UPlay this weekend.
This 2017 game from Ubisoft brings an adventure set in ancient Egypt at the twilight of the Ptolemaic period. For even more history, there is Cleopatra and Caesar too. You play the stealth-action game as Bayek, at times as his wife Aya, and you are on a quest to avenge your son Khemu.
If you are a big fan of how Assassin's Creed has created the modern-day segments, you might now be elated with Origins. There is not a whole lot that happens on the game and the segments that exist don't really "push the envelope". However, the cool stuff is in the gameplay.
Assassin's Creed Origins overhauled the gameplay more than any other franchise entry. The RPG elements that were introduced in the 2015 Assassin's Creed Syndicate have been expanded to entire skill trees in Origins. Also, unlike other games that give you crowded metropolises to navigate, like in Destiny 2 and Borderlands 3, Origins gives you a whole country to run around in.
The main treat in Origins is the historical tourism, it even has something called the Discovery Mode which allows you to simply explore the landscape and discover historical details. In the Discovery Tour mode, combat and missions are disabled and you get guided-tours of the famous relics.
Assassins Creed Origins is free on UPlay until 4:00 pm (your time) on June 21. After that, if you want to continue, you'll have to purchase a copy.
How to play:
You just need to head over to UPlay, sign in or create an account and the game will be added to your UPlay library.
After that you need to play through through UPlay. Download and sign in if you don't have the app and just follow the instructions.