JioPhone Next launch set for the auspicious occasion of Ganesh Chaturthi 2021; Here's all you need to know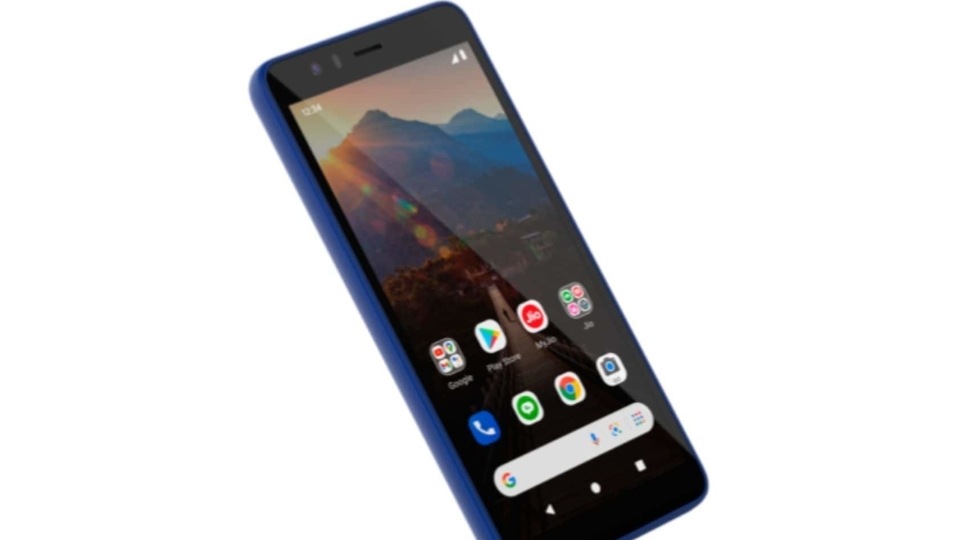 All signs are indicating that the JioPhone Next launch will be on the auspicious occasion of Ganesh Chaturthi 2021, which falls on September 10. If you want to know the JioPhone Next price, then read on.
The transformational event in the world of telecom that many people have been waiting for is around the corner. JioPhone Next launch is set for September 10. Reliance Industries chairman Mukesh Ambani himself, at the company's annual general meeting or AGM, had announced the company's first smartphone called the JioPhone Next launch in India would be on Ganesh Chaturthi 2021. At Reliance Industries' 44th AGM, Ambani had also said that the upcoming JioPhone Next had been developed in partnership with Google. While Reliance Jio and Google haven't shared the pricing, but reports suggest that the JioPhone Next price will be under ₹10,000. Ahead of the launch of Reliance Industries' and Google's JioPhone Next, here is a quick recap of all the details that we know about the smartphone so far. So, if you are in the market for JioPhone Next, find out what you may be getting in the package.
Expected JioPhone Next price
Reliance Industries' and Google's JioPhone Next price is expected to be under ₹10,000 for the top variant. While Reliance Industries and Google have not revealed the pricing of the JioPhone Next, some reports hint towards the JioPhone Next debuting in India at a price of ₹3,499 - the lower variant. Other reports hint that the basic variant is expected to be priced under ₹5,000 and the advanced variant is expected to be priced under ₹7,000.
Also read: Looking for a smartphone? Check Mobile Finder here.
Expected JioPhone Next offers
Reliance Industries' subsidiary Reliance Jio has reportedly partnered with five banks to provide easy financing options to the interested buyers. Economic Times reports that Reliance Industries' Reliance Jio is aiming to sell 5 crore units of JioPhone Next in the coming six months. Partnering banks include State Bank of India (SBI), Piramal Capital, IDFC First Assure and DMI Finance. Apart from these, four Non-Banking Financial Companies (NBFCs) have also assured support on the purchase of the JioPhone Next when it launches later this week. As a result of these schemes, JioPhone Next price becomes irrelevant as the company may hand it over for just ₹500 and the rest is to be paid via EMIs.
JioPhone Next confirmed features
Google India in its blog at the time had said that the JioPhone Next will come with a special version of its Android operating system that has been tailored by Google specifically for the JioPhone Next. The JioPhone Next will also come with Google Play Store, a new camera app, Read Aloud and Translate Now features with support for Indian languages, Read Aloud and Translate Now and Google Assistant getting the ability to play music on Jio Saavn or check balance on My Jio.
Expected JioPhone Next specs
As far as the specifications are concerned, the JioPhone Next is expected to feature a 5.5-inch HD display. The JioPhone Next is likely to be powered by the Qualcomm Snapdragon 215 SoC with up to 3GB of RAM variants and up to 32GB of storage space. On the camera front, the JioPhone Next is tipped to get a 13MP rear camera and 2MP selfie camera with a 2,500mAh battery.