Reliance Jio-Google partnership could disrupt entry level smartphone segment
Reliance Jio in partnership with Google is working on a low-cost Android smartphone that may even support 5G. Here is how the partnership could impact a largely overlooked segment.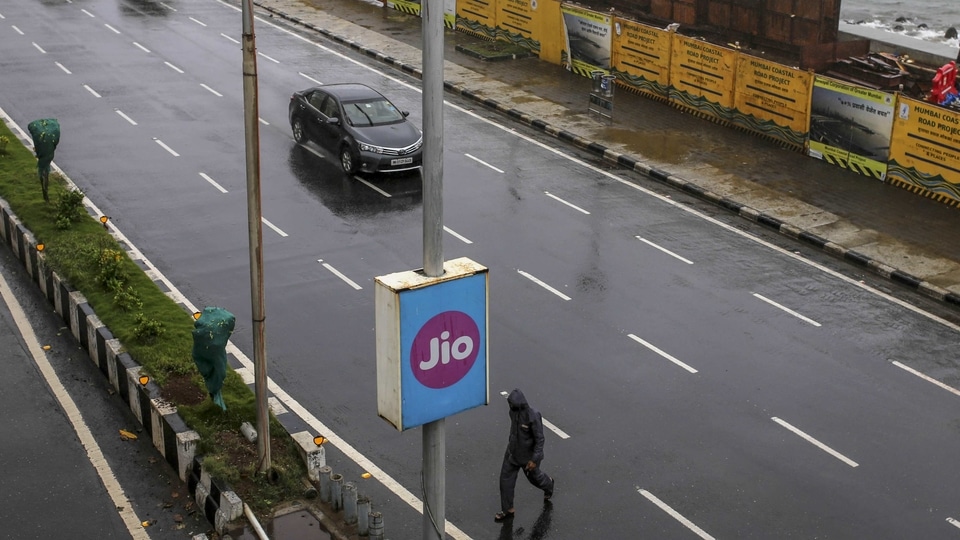 Reliance Industries Limited (RIL) Chairman and Managing Director Mukesh Ambani at the company's annual general meeting announced Google is the latest investor in its Jio Platforms. Apart from the investment, Ambani also announced another partnership with Google that could potentially disrupt the entry-level smartphone segment.
Taking clues from the massive success of JioPhone, Ambani promised Google and Reliance Jio will work together on a smartphone that will be available for a "fraction of its current cost."
Ambani revealed that the company had sold over 100 million units of JioPhones since its release.
"…there are many featurephone users who are waiting… to upgrade to a conventional SMARTPHONE… if only it were somehow more affordable. So, we have decided to address this challenge head-on. We believe we can design entry-level 4G… or even 5G SMARTPHONE… for a fraction of its current cost. But, to power such a value engineered smartphone, we also need an equally value-engineered smartphone operating system...and such an operating system must be designed with India in mind," he said.
JioPhone's success
There is no doubting that JioPhone has been a huge success. Riding on the popularity of low-cost 4G data plans from Jio, the feature phone came with many firsts for the segment – 4G connectivity, access to Jio apps, and free voice calls for the lower tier of users.
JioPhone, running on KaiOS, later went on to add popular applications such as WhatsApp. Google also brought in support for its popular apps including Google Assistant.
JioPhone became a formidable alternative to many users who were on data-less feature phones as well as those who could not afford a quality smartphone. Even now, a good quality entry-level phone costs around ₹5,000- ₹7,000. None of the existing OEMs has shown a keen interest in fixing this gap.
Google's focus on low-end phones
Google has a fair bit of experience in optimising its software and app ecosystem for the low-end segment. The company already has an Android Go platform budget smartphones. Apps such as Google Maps, Google Search and many more are available in an optimised format for the platform.
In a post titled "Bringing internet access to millions more Indians with Jio", Sundar Pichai said, "We want to work with Jio and other leaders in the local ecosystem to ensure that smartphones—together with the apps and services in the Play Store—are within reach for many more Indians across the country. And we believe the pace of Indian innovation means that the experiences we create for India can ultimately be expanded to the rest of the world. "
What will happen next
Reliance has already confirmed that it has readied the 5G network. The Google-Jio co-developed low-cost smartphone could help the company boost the adoption of the 5G network. It will also help several feature phone users to finally upgrade a well-optimised smartphone.
According to Parv Sharma, an analyst at Counterpoint Research, the move will help accelerate a large scale 4G to 5G migration in India. It will also mark the sunset of 2G and 3G networks in India.
"It can deploy 5G as soon as auction in India due to IP based LTE only network. Also, [it can become an] exporter of 5G solution and managed services. [It] can play a big role in the absence of Huawei," he added.
➯Cheaper @Android 5G smartphone to move featurep phone user base in India with @google
➯This will be huge risk for small OEM playing in entry level segment
➯A large scale 4G to 5G migration in India and 2G/3G sunset will be accelerated#RILAGM

— Parv sharma (@Parv_S) July 15, 2020
He also cautioned that Jio's entry could pose a serious threat to small OEMs in the entry-level segment.
If executed well, Reliance will also cement its position as a serious technology player.
"Jio has outlined a detailed, comprehensive, and real tech/digital tech/digital blueprint for India. With this it will be in a span of 3-5 years ba e impacting billion lives directly who will be empowered red through latest digital technologies. We all have been talking about India having immense potential in digital, RIL through Jio is walking the talk," Faisal Kawoosa, founder and chief analyst at techARC told Hindustan Times.
"Many times, it becomes difficult for companies to keep with both sides of the market. Jio with 5G stack development and 2G Mukt Bharat plans is showing that a holistic view of the market where it is thinking of both the sides of the market," he added.
Follow HT Tech for the latest tech news and reviews , also keep up with us on Twitter, Facebook, and Instagram. For our latest videos, subscribe to our YouTube channel.
First Published Date:
16 Jul, 11:03 AM IST
71594876874650
NEXT ARTICLE BEGINS