Amazon Echo Spot review: A premium accessory for smart homes
Smart speakers as a category is still at its infancy. Tech firms are experimenting with different concepts. Echo Spot is among the first proof of concepts that smart speakers with visual elements works.
Smart home speakers are an interesting new technology category. From novelty versus necessity point of view, it's not something you must have, but if you invest in one, you will find it quite useful. Think of a smart speaker like an Apple Watch, you're fine without it, but if you buy it, you will find some use for it. After having used Amazon's Echo Plus smart home speaker for months, I have found it be quite useful but mostly recreational.
India doesn't have a big catalogue of smart speakers to choose from. Google just launched its Home speakers in the country. Also, technology firms are still exploring this category where they're still improving home Digital Assistants. And now, they are taking a leap of faith by adding touch-screens. Google at its I/O conference showcased Smart Displays with Google Assistant at its core. The device can also play YouTube videos - a pretty important feature for enhancing visual experience on tiny hybrid slate-like boxes.
But Google's Smart Displays are yet to hit the Indian market. The first experience with a smart touchscreen speaker you can have with is Amazon's Echo Spot - a tiny cubical box which seems inspired from Hollywood's sci-fi movies. The device looks like a small alarm clock but little more premium look and feel to it. It has a circular display on the front while the overall body is spherical. It measures 4.1 x 3.8 x 3.6 inches and is quite compact.
The portable design makes it easier for you to place at any corner of the house you want. Say, you want to use it as a bedside alarm clock/Alexa assistant or in kitchen to quickly look up food recipes.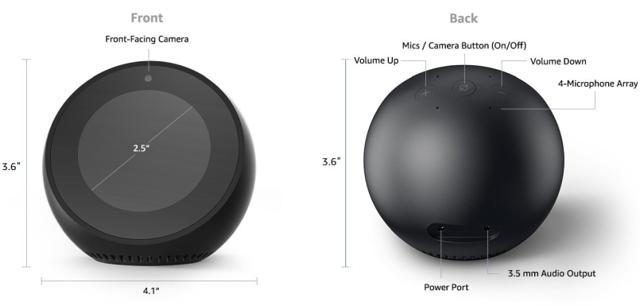 Amazon Echo Spot: What does a touchscreen bring to table?
Don't hold your breath for the quality of touchscreen on Amazon Echo Spot. It is mere 2.5-inch in size with underwhelming 480 x 480 pixels resolution. The resolution is of course not a lot, but a smaller screen ensures it doesn't look scaled down. A bigger screen with higher resolution wouldn't have been that bad.
Fortunately, Echo Spot makes most of the screen by delivering weather updates, top news and other important stuff that you would expect. You can further customise the wallpapers from a small preloaded catalogue. You can though add from your gallery as well.
What I liked about the Echo Spot is that Amazon hasn't created a giant slab hybrid to deliver visual experience to audio-dominant speakers, but kept it small and trendy. You can use the screen for a variety of purposes, like making video calling (those who have enabled Amazon Alexa video calling on their phones, and yes it has a VGA camera on the front), looking up recipes or any tutorials, or watching the latest news bulletin from top media houses. The visual element comes more in handy when you're shopping on Amazon. Alexa keeps you up-to-date with Echo Spot features with "Things to Try" suggestions.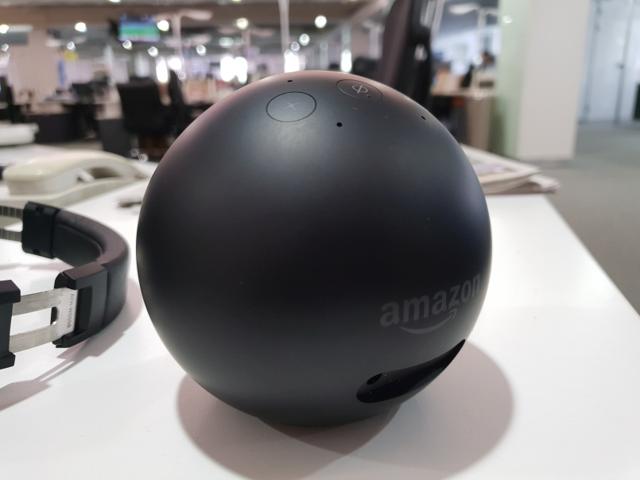 Having a visual element is certainly a bonus for smart speakers, but you need to understand that it is still a voice-dominant device. With Alexa AI at its core, Amazon's smart speakers anyway are far ahead from the competition in terms of reliability, functionalities, and more importantly optimisation for the Indian audience.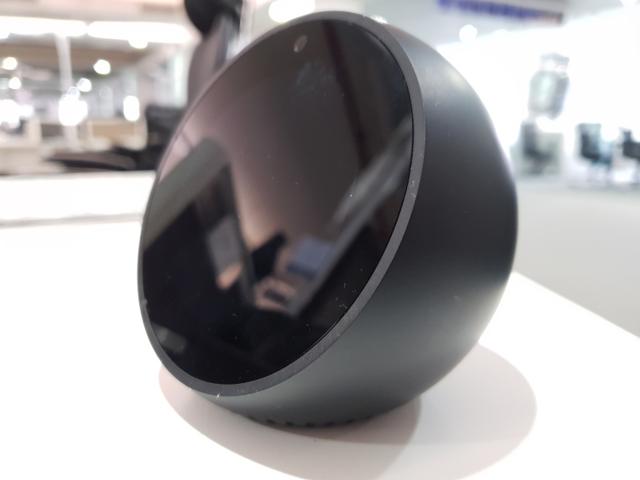 Should you buy it?
Amazon Echo Spot does the most of the AI tasks like its siblings and having a visual element is a bonus. But at ₹12,499, it still remains a novelty-driven product. Note that Echo Plus which is ₹14,999 and comes with more powerful features such as built-in smart home hub and better audio quality. Just that the purpose of the two devices are very different. If you want just a voice-enabled robust smart home speaker, Echo Plus is a better choice. If you are fine with a smart speaker with slightly inferior specifications and audio power but want a visual experience, Echo Spot is definitely considering.