Apple says you won't even get 15W charging speed with MagSafe Duo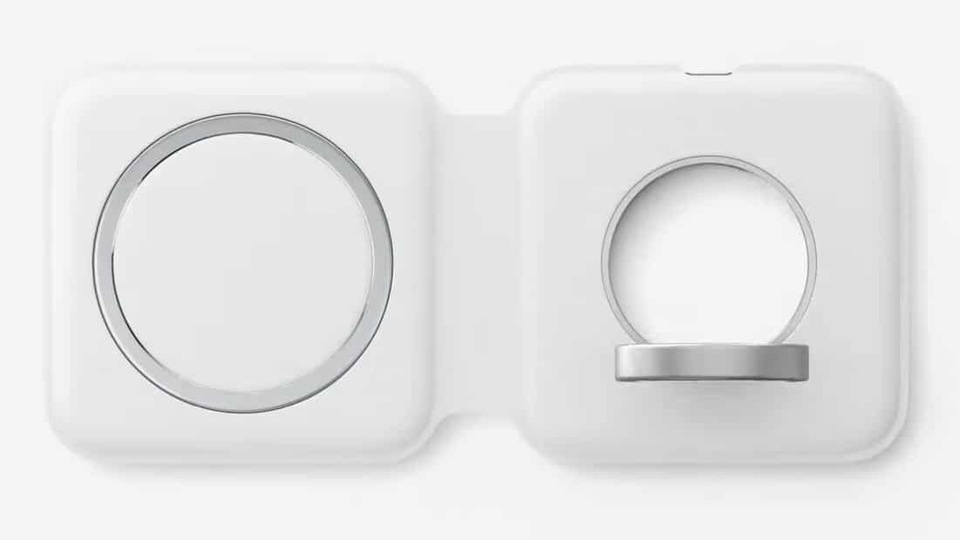 And in case you didn't know, both MagSafe and MagSafe Duo don't come with an adapter.
Apple has not yet made its MagSafe Duo charger available for customers yet but even if it goes on sale, it may not see a whole lot of sales or excitement around it. That's because the product page has been updated for the charging accessory with new charging speeds and its disappointing. According to the product description, the MagSafe Duo charger won't be able to deliver 15W peak charging speed like the regular MagSafe wireless charger.
Although Apple earlier recommended users to use a 20-watt adapter with MagSafe Duo, it got people to assume that the charger will also be able to deliver 15W charging speed like the original MagSafe. However, the updated product description now says that MagSafe‌ Duo Charger can only deliver 11 watts of power if you use it with a 20-watt adapter. And when it is connected with a 27-watt or higher USB-C adapter, it will reach 14 watts charging speed.
Also read: Apple iPhone 12 Mini supports only up to 12W charging speed via MagSafe
And in case you didn't know, both MagSafe and MagSafe Duo don't come with an adapter.
And in case you were thinking of buying a MagSafe Charger, it has been proven already that you won't get 15W speeds with any other adapter. You can achieve 15W peak only when you use it with Apple's 20W adapter. Even third party 20W chargers won't deliver 15W speeds. With 18W adapter, the speed drops down to 13W. This was found by a YouTuber recently.
What's more is that MagSafe throttles the speed when the temperature rises. This means you won't get 15W stable energy even with a 20W adapter all the time. Rising heat level results in low charging speed in order to protect the components inside.