Black Friday 2020: What are Black Friday sales and how can you get great offers in India
Black Friday sales are usually exclusive to the US, but you can snag some great deal sitting right here in India. Many Indian e-commerce sites and brands are also holding Black Friday sales.
27 Nov 2020, 09:58 AM IST
in news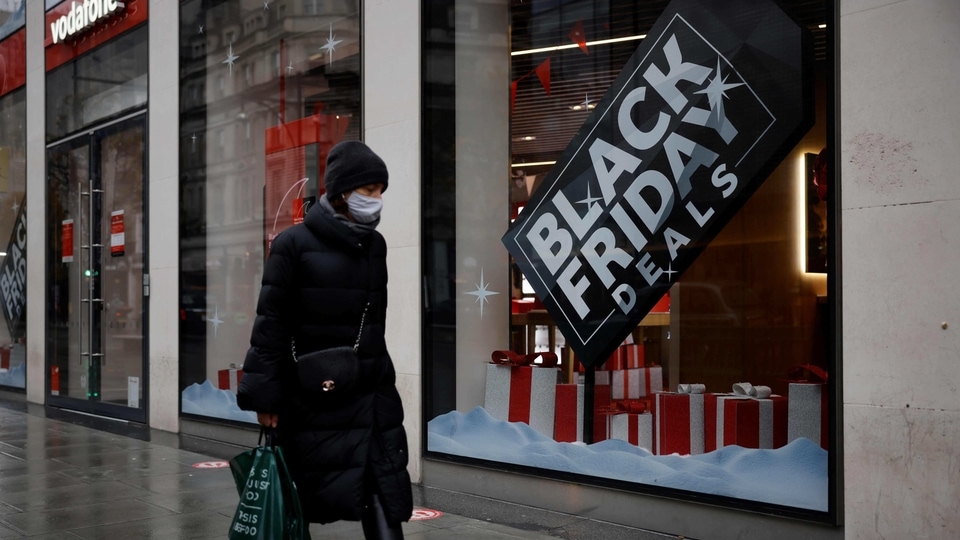 If you have been shopping online, you must have seen a whole lot of offers and sales for Black Friday. Black Friday sales are an excellent time to bag some great offers across product categories. However, it is possible that you will find only a few companies offering Black Friday deals in India because this shopping fest is usually exclusive to the US. This time around though, since all the shopping will primarily be done online, we in India can also make some smart purchases.
Black Friday falls on November 27, that's today, and this one-day mega sale, super popular in the US, has not turned into nearly a month-long festival of multiple offers and discounts. If you intend to buy something you can actually start browsing right now. And for what follows - we have some tips for you.
What exactly is Black Friday? When is it?
Black Friday is the day right after Thanksgiving Day in the US - that's today -November 27. These sales kick off the holiday shopping season in the US and to make the most of it, most retailers start rolling out previews and early access to deals on offer. The festival is very popular and the deals are very often excellent so they sell out very quickly. However, some deals are still available on the weekend and that's followed by the Cyber Monday sale.
Balck Friday offers are across categories, not just electronics. So if you have been eyeing something from a foreign shopping site - this is your opportunity. So, save November 27 on your calendar.
Also Read: Over 70,000 India exporters gearing up for Black Friday, Cyber Monday sales: Amazon
Can you shop the Black Friday sales from India?
Yes, you can. Most major online retailers ship globally but you have to check if the product you want is eligible for global shipping before you buy it.
You can also buy stuff and get them delivered to friends/family in the US and have them carry it to India for you. You will need to check with them though because legal carrying limits are troublesome things to exceed.
Another option is to use third-party shipping services that can courier the product directly to you in India. In this case you will need to pay a little extra for shipping and custom duties as needed. These third-party shipping services give you a virtual address you can get your products sent to in the US which are then sent to your India address.
Also Read: Xiaomi announces Black Friday sale: Here are the top deals
What about Black Friday sales in India?
Inspired by the Black Friday sales abroad, many e-commerce portals and brands in India are holding Black Friday sales of their own like Nykaa, Xiaomi etc. The apps/websites have all their offers listed so you can take a look and buy those products you have had your eyes on.
How do you spot the best Black Friday deals?
Keep a list of things in mind that you might want to buy. Also, note down the current prices/local prices etc. You will need this to compare with sale prices to know if you are making a good buy. To make things easier, create an account on the shopping portal you want to buy products from and start looking for the stuff that can be easily shipped to India from your list.
On the day of the sale, compare the prices and only go ahead with the purchase if there is a considerable difference. Remember that you might have to pay for shipping and custom duties. If the price difference is not significant, you might end up spending more than you were expecting to.
What should you buy from Black Friday sales while sitting in India?
Black Friday, and even Cyber Monday, sales are great for electronics that are not available here. You can also buy online services like web hosting, VPN services, domain names etc. Electronic products are usually quite expensive here and Black Friday sales can offer some sizable discounts.
If you are buying physical products, just make sure they are not very heavy or you will end up paying a lot of money just for shipping.
Will the Black Friday sales this year get impacted by the pandemic?
Lockdowns might have been eased a little, but travel and cargo restrictions are still on. International shipping is also open now but be prepared for delays. Once a product is shipped and it arrives at a port of entry, it is inspected for declared value and relevant documentation. Since most offices are working with reduced staff now, be prepared for everything to take longer than usual.
If you are buying from Indian companies, their deliveries will work just as they have been working depending on your pin code.
Happy shopping!