Microsoft Build 2018: What to expect, how to watch livestream
Microsoft Build 2018 will focus on fields like smarter AIs, machine learning and cloud computing. Product-based announcements like a bigger version of Azure cloud platform are also in store.
07 May 2018, 08:51 PM IST
in news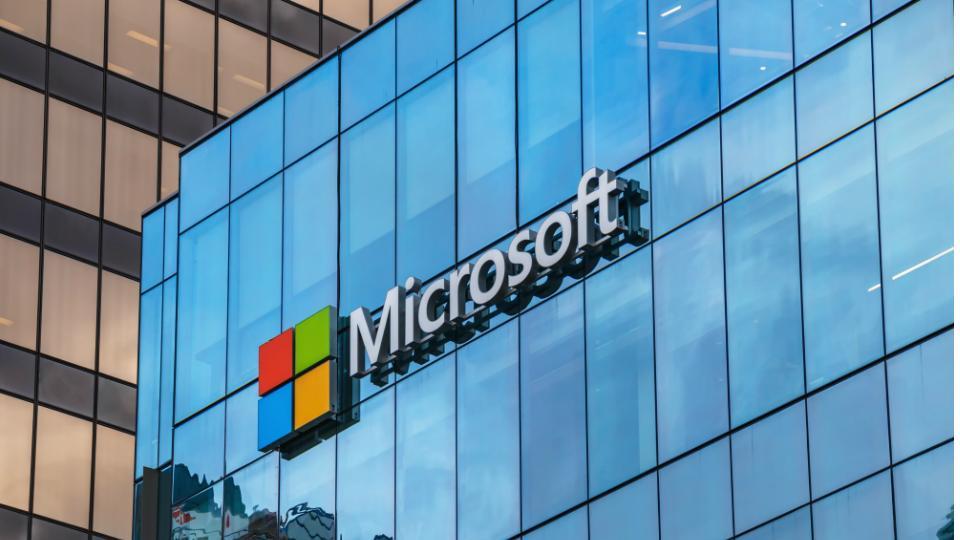 This week begins with Microsoft's annual developer conference, Build 2018 followed by Google I/O. Microsoft Build 2018 will take place in Seattle, US where the company will announce new technologies and innovations.
This year, Microsoft will be focusing on emerging tech like artificial intelligence, machine learning, cloud computing, and app development. Microsoft will also make announcements for its products including Azure, Office 365 and Windows 10.
When is Microsoft Build 2018?
Microsoft Build 2018 will kick off on May 7 and end on May 9 in Seattle.
To catch the live updates of the event, you will need to sign up with Microsoft. With RSVP, you will get access to live keynotes, watch on-demand and even interact with other developers.
Microsoft Build 2018: Top announcements expected
Artificial Intelligence
Just like Google, AI is quite important for Microsoft. The company recently launched a dedicated platform called Windows Machine Learning (ML). The platform essentially allows developers to use machine learning models in applications.
"The platform evaluates trained models locally on Windows 10 devices, providing hardware-accelerated performance by leveraging the device's CPU or GPU, and computes evaluations for both classical ML algorithms and Deep Learning," Microsoft explained on its website.
The company is expected to announce more details and new improvements to its new AI platform. While this version of AI is primarily aimed at developers, Microsoft users can expect new announcements related to its digital assistant, Cortana.
Cortana has been around for a long time but hasn't been able to become a mainstay. But over the past few months, there has been a fresh push for it from the company.
That's not it. There's going to be more. The company is expected to announce deeper AI integration into its popular services such as Office 365 and apps like Translator. Earlier this year, Microsoft announced introducing AI for a wide range of products like Bing search and Office 365.
For instance, Bing search is now capable of using AI to deliver intelligent answers, advanced image search and conversational search. AI capabilities in Office 365 for Outlook, Word and Excel now help deliver personalised experiences to users.
Azure Cloud
Over the past few months, Microsoft has extensively focused on its boosting its Azure platform. The company's cloud platform has grown significantly over the past few months with more and more enterprise getting on board. The company recently announced Azure Sphere, touted as the industry's first platform to create secured, connected microcontroller unit (MCU) devices on the "intelligent edge". With Azure-powered MCUs, Microsoft is eyeing a big range of smart devices, ranging from toys and household appliances to industrial equipment.
Among some major efforts to increase Azure adoption are Azure Stack which launched in India last year. The platform aims to help local enterprises join the cloud platform. Microsoft said it is working with more than 200,000 large, medium and small enterprises, 29 state governments and over 5,000 start-ups in India.
At this year's Build conference, we can expect Microsoft to aggressively push its Azure Cloud platform with a wider appeal for enterprise and developers worldwide. Most likely the company will be also stress on new security features baked into Azure.
Mixed Reality
Concept-wise, Microsoft's Mixed Reality platform HoloLens is quite ahead of the curve. Over the years, Microsoft has demonstrated how its technology, which is a blend of Artificial Intelligence, Augmented Reality and Virtual Reality, can be used in different industries.
The catch with Microsoft's Mixed Reality platform is that it hasn't been able to take the consumer market by storm as it would have wanted to.
Last year, Microsoft partnered with a number of OEMs to launch HoloLens-spinoffs, but since then there hasn't been a lot of chatter around it. But it's unlikely to deter Microsoft's resolve to continue pushing the technology.
The company has dedicated an entire session on "achieving scale with HoloLens". "The adoption of Building Information Modeling (BIM) has led to an explosion of 3D model content. These models are highly detailed virtual versions of buildings, infrastructure, and machines used to (pre-) construct the built environment," reads the session description.
"The challenge with such models and mixed reality is how to get such content to the HoloLens and also support interactions with the data. Loading the models to the device is not practical, so we are exploring streaming stereoscopic frames to the HoloLens over Wi-Fi. The models are running on Azure-Hosted GPU infrastructure that is best suited for these large datasets. The presentation will show our various prototypes, our latest working solution, lessons learned, and where we are headed next," it added.