Covid-19 has been an accelerator for chatbot tech
Soon after the onset of the Coronavirus pandemic IBM recorded a 40% spike in traffic to its conversational AI platform Watson Assistant, between February and April.
Updated on 08 Oct 2020, 06:03 PM IST
in news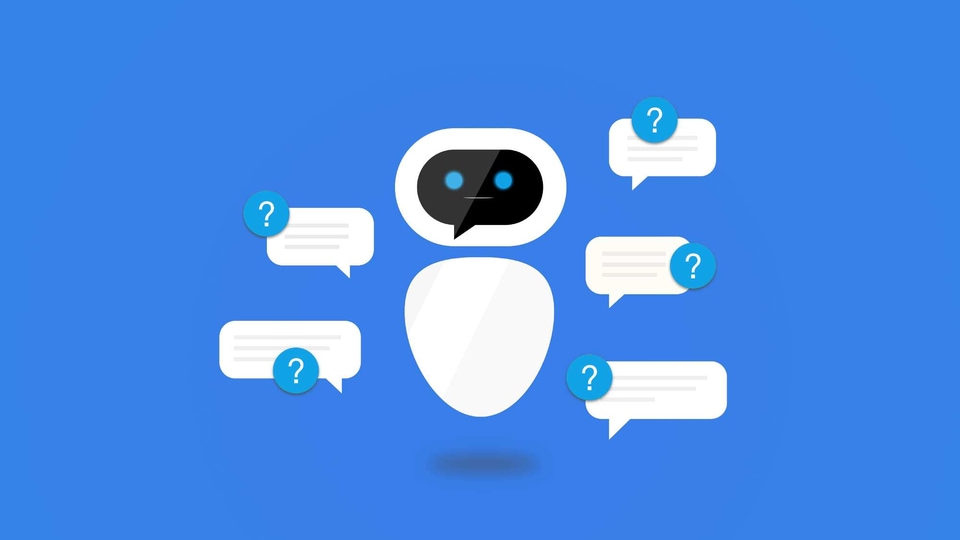 As the pandemic continues, making most of the global workforce operate remotely, the reliance on technology by all sectors - retail, IT, financial services, the government, etc. - only surges.
The current situation has placed an unprecedented strain on the customer-facing networks of most companies that have been dealing with a rising influx of customer queries with limited resources, to proportionately scale up their servicing capacities and quality. One key trend that has emerged from this demand-supply gap is using conversational AI to service customer requests, or simply put - chatbots.
Earlier this year, soon after the onset of the Coronavirus pandemic IBM recorded a 40% spike in traffic to its conversational AI platform Watson Assistant, between February and April. In response to rising client demand, Google also launched the Rapid Response Virtual Agent, a special version of its Contact Center AI.
While chatbots are not a recent breakthrough in technology, the market for this engagement model has certainly skyrocketed - which warrants further honing and innovation to keep up with the evolving consumer requirements.
According to a Facebook-commissioned study by Nielsen, 56% of people would prefer to message rather than call customer service, and that is where chatbots come into play. Chatbots have been around for a long time now, but they haven't had the best reputation for high efficiency and intuitive interactions. Their abilities extended to addressing basic, textbook queries - anything a little more complicated would have to be rerouted to a human executive.
Also Read: From health to productivity: How bots are changing the way we work
Traditional chatbots barely make the cut anymore, given the spike in consumer traffic and the need for accurate responses for their queries instead of a standard automated reply. Those which served only incoming queries will now have to evolve to outbound communications such as sales lead generations, product comparisons, and personalized recommendations/offerings - all geared towards enabling a conversational AI infrastructure that requires minimal to no human intervention.
To make it truly easy to adopt and more meaningful for customers, chatbots will need to evolve into an end-to-end solution by themselves – collecting queries, processing them and providing complete answers. With the spike we expect to see in remote services, interactive chatbots will be essential in building effective, omnichannel engagement with customers (through messages, digital assistants, etc.).
Consumers need the experience to be more conversational, proactive, and to help bridge communication gaps between themselves and the facilitator. Voice-based chatbots - aided by Natural Language Processing - will be particularly effective in giving customers a more human-like interaction, elevating their overall digital experience- a crucial differentiator for businesses going forward.
Natural Language Processing has revolutionised the way chatbots operate, and as the technology advances, chatbots have become more accurate, intuitive, and independent. NLP has been helping boost both text and speech abilities of chatbots and makes it self-learning. This means, the more a bot interacts with customers, the more accurate, sentient, and conversational it becomes, honing its ability to gauge customer sentiment and respond accordingly.
Also Read: Facebook's army of malicious bots are being trained to research anti-spam methods
As lockdowns get lifted, one of the industries that expects to witness high consumer traffic is the travel industry. People gearing up to travel again are bound to have several doubts about resuming travel post a pandemic, with regards to travel planning and booking, visa applications, airlines, hospitality, etc. A nuanced conversational AI is crucial here in order to maintain pace with customers and ensure that their end-to-end travel experience is seamless and convenient.
The first chatbot in the visa services space ViVA, a sophisticated, custom-created chatbot allows voice-enabled interactions and multi-lingual capabilities. It has evolved into enabling travellers to solve their queries round-the-clock, handling up to 10,000 queries per second. The chatbot is intuitive and assists customers right from booking their visa appointments to helping them with visa categories, application regulations and payment procedures.
Companies deploying conversational bots will also benefit from designing geography-based, multilingual services, especially in countries like India where smaller regional markets present a huge opportunity right now. A great example of this is HDFC Bank's chatbot Eva, which registered a sharp spike in usage after it went multilingual in 2019.
Also Read: Boredom is what separates us from machines: AI study of Twitter bots reveal
With the rapid growth in this field and easily accessible open-source APIs available, building efficient chatbots today does not entail significant financial investments. Once you have thoroughly researched your business and customer requirements, online tools such as OnSequel, Chatfuel, and Botsify can help build user-friendly chatbots in a cost-efficient manner.
Even though business operations may have temporarily slowed down, COVID-19 has acted as an accelerator for the uptake of chatbot technology. Even after the pandemic abates, the demands and use-cases for chatbots will continue to grow in the interest of improving resource, cost, and time efficiency for companies.
Having said that, most current generation chatbots are still dealing with teething issues. Companies need to focus on improving technology that helps strengthen and smoothen the experience of interacting with conversational AI, helping customers make an easy human-to-bot transition, without being able to tell the difference!
(This article is written by Benjamin Boesch, Chief Digital Officer at VFS Global)