Facebook employees stage virtual walkout to protest against Zuckerberg's inaction on Trump's posts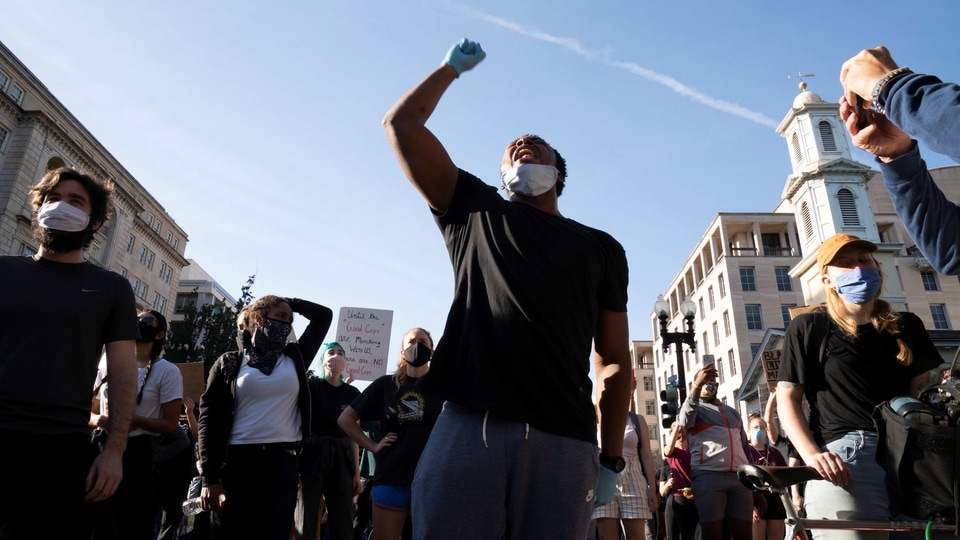 Employees took a day off work to stage a virtual walkout against Facebook not taking any action against US Prez Donald Trump's controversial posts about the protests that broke out across the country following George Floyd's murder
Some Facebook employees have staged a virtual walkout to protest against CEO Mark Zuckerberg's inaction against posts made by Donald Trump last week. While Twitter had chosen to flag Trump's tweets, the same ones where cross posted on Facebook and the platform took the call to let them run. Zuckerberg said that he wanted Facebook users to see the posts for themselves.
Leaked documents have revealed that employees were not pleased with Facebook's stance in the matter and had asked senior management to pull off those posts. However, they received no response to their questions.
Employees took a day off work to stage their 'walkout'. Managers have been told by the company's HR department to not "retaliate against staff who are planning to protest, or to make them use paid time-off", according to reports. New York Times was the first to report about these protests and the news was picked up by other platforms after that.
Alongside this walkout there has also been a wave of dissent against Facebook marked by tweets from employees.
I don't know what to do, but I know doing nothing is not acceptable. I'm a FB employee that completely disagrees with Mark's decision to do nothing about Trump's recent posts, which clearly incite violence. I'm not alone inside of FB. There isn't a neutral position on racism.

— Stirman (@stirman) May 30, 2020
Censoring information that might help people see the complete picture *is* wrong. But giving a platform to incite violence and spread disinformation is unacceptable, regardless who you are or if it's newsworthy. I disagree with Mark's position and will work to make change happen.

— Andrew (@AndrewCrow) June 1, 2020
Facebook's inaction in taking down Trump's post inciting violence makes me ashamed to work here. I absolutely disagree with it. I enjoy the technical parts of my job and working alongside smart/kind people, but this isn't right. Silence is complicity.

— Lauren Tan ✨😷✨ (@sugarpirate_) May 29, 2020
While some employees expressed their anger, some others chose a stronger stance.
I am proud to announce that as of the end of today, I am no longer a Facebook employee.

— Owen Anderson (@OwenResistor) June 1, 2020
"We recognize the pain many of our people are feeling right now, especially our Black community. We encourage employees to speak openly when they disagree with leadership," a Facebook spokesperson said.
Zuckerberg initially said in a lengthy post a few days ago that he has been "struggling with how to respond to the President's tweets… I have a visceral negative reaction to this kind of divisive and inflammatory rhetoric".
This was followed by another post posted yesterday to announce that Facebook was "committing an additional $10 million to groups working on racial justice".
Reports have it that Trump had called Zuckerberg after Twitter flagged his posts.
Facebook has about 48,000 employees and only a few are currently speaking up right now but this is indicative of the fact that Facebook has a bigger decision to make. With most social media platforms rallying against racism at this point, Facebook doing nothing could "alienate" some of its "top talent".
Protests against George Floyd's death has been spreading across the US and more and more Facebook and Instagram employees have been staging walkouts.
Instagram's Katie Zhu tweeted that she was taking Monday off and was deeply disappointed in how her company was 'showing up'.
I work at Facebook and I am not proud of how we're showing up. The majority of coworkers I've spoken to feel the same way. We are making our voice heard.

— Jason Toff (@jasontoff) June 1, 2020
Besides speaking out, many Facebook employees have also changed their profile pictures to a 'modified version' of the Facebook icon, the thumbs-up, that shows a fist of solidarity.