Facebook to hold a virtual Oculus Connect expo on September 16, and its called Facebook Connect this time
The online event should deal with all of Facebook's AR and VR projects.
Updated on 26 Aug 2020, 09:06 AM IST
in news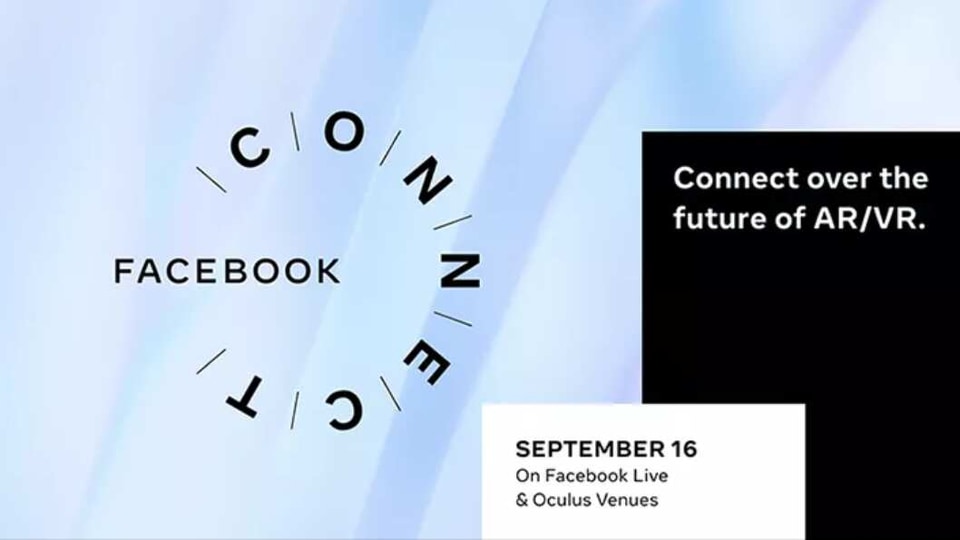 Facebooks has announced that it is going to host its annual Occulus Connect conference online, like almost all other events happening across the world right now.
The big change this year, as Facebook explained in its technical blog, is that the name of the event has been changed to Facebook Connect from Oculus Connect. The online event will cover Facebook's projects in augmented and virtual reality instead of focussing solely on the work the Oculus team is doing.
Facebook explained that this is the first time the newly established Facebook Reality Labs (FRL), which includes Oculus, Spark AR, Facebook AR and the Portal products, will get to walk audiences through all projects of Facebook's future tech.
The blog adds that FRL was the name of Facebook's research division, which had historically been known as Oculus Research and that Abrash and his teams in Redmond (Washington), New York, Pittsburgh, Sausalito and Menlo Park (California), London, Züric and Cork (Ireland) will continue "inventing the future" as FRL Research.
The event is scheduled for September 16 but there is no official schedule out yet so we do not know what all its going to include but there should be a keynote by Facebook CEO Mark Zuckerberg and one by Oculus chief scientist Michael Abrash - as has been the norm in the past few Oculus connect events.
Is this Facebook slowly killing off the Oculus?
The Oculus Quest 2 launch date for 2021 is expected to be announced this year, going by the rumours that have been doing the rounds. And Facebook's blog post does not deny or confirm those rumours, it gives us a date, of sorts.
However, if you are interested in VR you might be a little disappointed that Facebook has clubbed together its AR and VR initiatives into a single event and has taken the spotlight off Oculus. And Oculus owners are now being required to use their Facebook login credentials to register their headsets.
Facebook said these changes are only for clarity because they want people to know that the Oculus headsets and the service are Facebook products and service, but it points towards the fact that the Oculus brand itself might be slowly killed off.