Google I/O 2018 highlights: Artificial Intelligence, Android P Beta, revamped Google News, and more
Google's I/O 2018 kicked off with a big focus on Artificial Intelligence and Machine Learning. Google also announced availability of Android P Beta.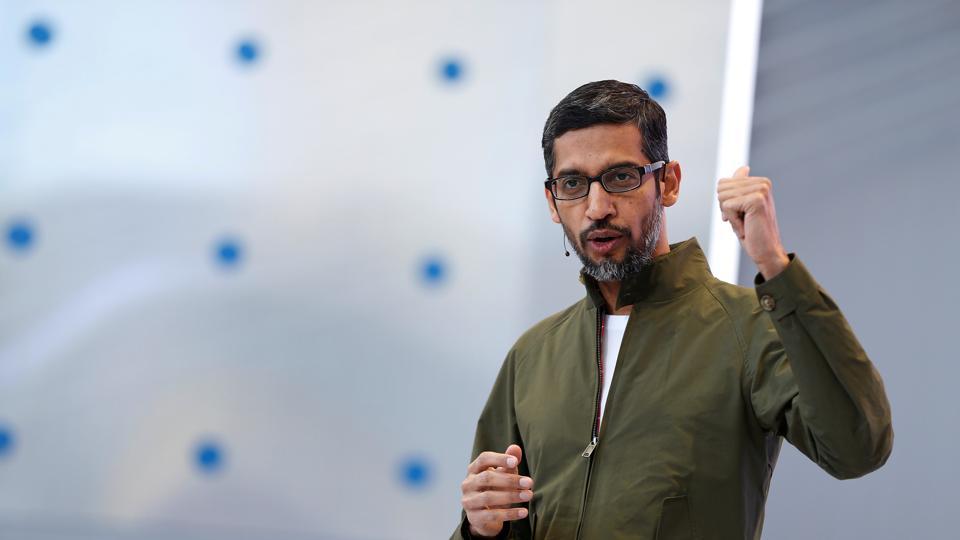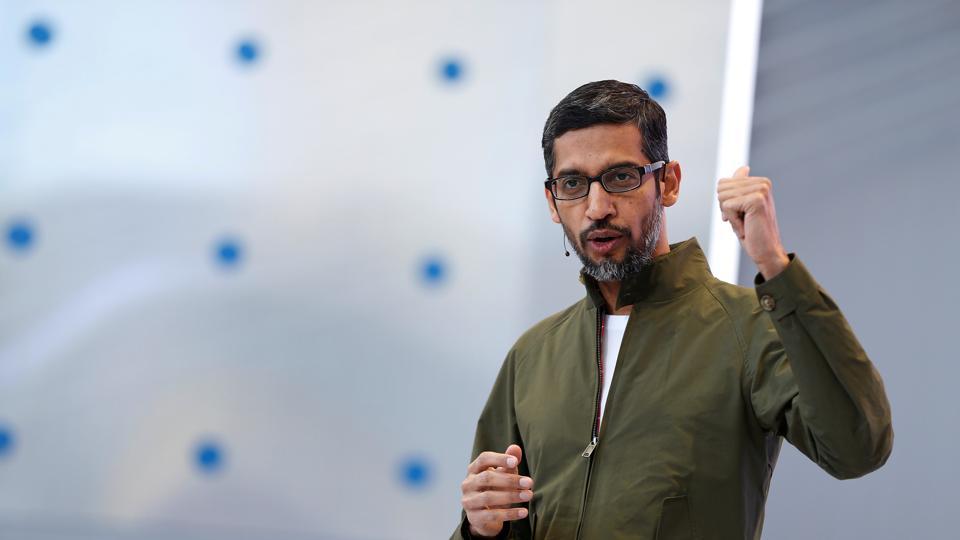 The I/O 2018, Google's biggest event focused on developers, kicked off at the Shoreline Amphitheatre in Mountain View, California, on Tuesday. As expected, Google launched Android P beta version and new Google News. It also announced integrating smarter Artificial Intelligence tools in its existing services such as Google Assistant. Here are the top announcements Google made at the first day of I/O 2018 developer conference.
Also read:
Looking for a smartphone? To check mobile finder click here.
Smarter Gmail
Google had recently rolled out a new UI for Gmail. The email service is now getting a slew of AI-based features. Google introduced a new "Smart Compose" feature which helps autocomplete emails as you type. The new "Smart Compose" feature is an extension of Google's "Smart Reply" which provides suggestions for auto responses. Gmail's new feature will be rolled out users over the next few weeks. The feature will also be available for G suite customers in the coming weeks.
Google Photos
Google's cloud-based photo service already uses a bunch of smart AI features. At this year's I/O 2018, Google introduced new AI tools allowing improved image recognition. It also delivers suggestions for enhancing the images, for instance it will ask you to increase brightness for a photo taken in low-light conditions. Google Photos will also be able to colour your old black and white photos. The app can also now automatically recognise documents and images to help you easily convert them into PDFs. READ: Five tips to make most of Google Photos
Digital Wellbeing
Google has introduced a new initiative that is aimed at helping users curb their addiction to smartphones. The company has introduced a set of tools that help users control their time spent on applications. Users can also set a limit on time spent on a particular application. Google also launched new "Shush" feature that completely blocks notifications when you flip the device. Google has also introduced a Dashboard where users can monitor time spent on different applications. All of these new features will be integrated into Google's new Android P mobile operating system.
Revamped Google News
Google has rolled out a new version of Google News that uses the company's AI and Machine Learning tools to serve credible and relevant news to users. Google News now "understands the people, places and things involved in a story as it evolves, and connects how they relate to one another," says the company on its website.
With a new "full coverage" feature, Google aims to deliver a complete picture of how a story is reported from different sources. This will include headlines from different sources, videos, local news reports, FAQs, social commentary, and a timeline for stories that have played out over time, said Google.
Google News with new UI and features will replace the existing Google Play Newsstand on mobile and desktop and the Google News & Weather app on mobile.
Google Assistant
Google Assistant has continued to become smarter. The company said it is working with Wavenet to make Google Assistant's voice more human-like. In addition to six new voices, Google has also roped in R&B singer John Legend to get his voice on its digital assistant. ALSO READ: Google Assistant's new features
Android P
Google announced availability of its latest beta of Android P for Pixel phones and select non-Google devices. Android P comes with a range of new features such as swipe gestures, app actions, adaptive brightness and adaptive battery controls among others. READ: Top features of Android P Beta
Here are the highlights from the Google I/O 2018 conference.
12:23am: Google also launched Google News with new user interface and AI-based features. Stay tuned for our comprehensive coverage.
12:19am: The opening keynote has concluded. At this year's Google I/O conference, the company continued to push its efforts in the field of machine learning and Artificial Intelligence. These technologies are now being integrated into all Google services. Sundar Pichai also launched a Digital Wellbeing initiative to help decrease smartphone addiction among people.
12:14am: Users will be able to book Waymo self-driving cars through a dedicated application, similar to Uber.
12:12am: Waymo engineers teamed up with Google AI researchers to reduce errors for its self-driving cars.
12:09am: Waymo says its self-driving cars are helping people. Waymo will launch its fully self-driving cars later this year.
12:08am: Waymo, former Google self-driving car project, reveals its new milestones in autonomous car technology.
12:06am: Improved Google Lens to serve real-time information.
12:02am: Google Lens to be integrated within the camera app on Pixel and other select Android devices. Google Lens is an AI-driven visual search tool.
11:54pm: Google Maps now gets new Street View features. It also has AR-based features for visually richer navigation.
11:53pm: New version of Google Maps to show you popular events in your area. Google Maps will feature a new "For You" section. This will feature new and trending events in your area. Google Maps has created "Your Match" to deliver personalised recommendations.
Coming soon, you can also use @googlemaps to easily make plans as a group. Create a shortlist of places within the app and instantly share it with friends across any platform to take a vote and quickly decide on where to go. #io18 pic.twitter.com/thdvUf8qQ7

— Google (@Google) May 8, 2018
11:52pm: Google Maps to show different routes depending on your mode of transportation.
11:51pm: Read everything new with Google Assistant
11:49pm: Android P Beta announced. The OS is available for Google Pixel and select Android devices from today.
11:48pm: Android P will come with more efficient DND feature. Read more about Digital Wellbeing here. The new feature will be rolled out to Google Pixel phones later this year.
11:45pm: Android P to let you set time limit for applications. Android P will nudge you when you have spent more time on an application. READ: New Android controls to help you spend less time on phone
11:44pm: Android P will also help users curb smartphone addiction as part of Google's new "Digital Wellbeing" initiative.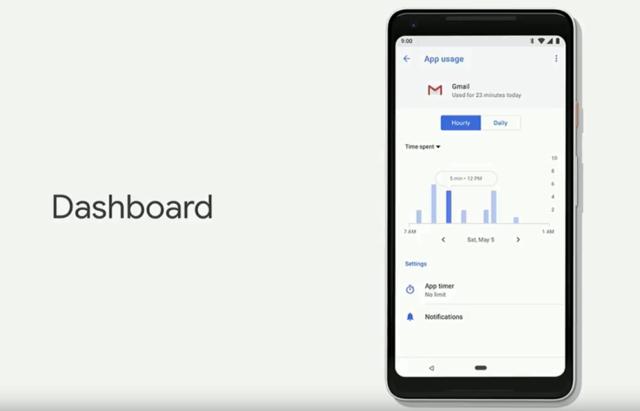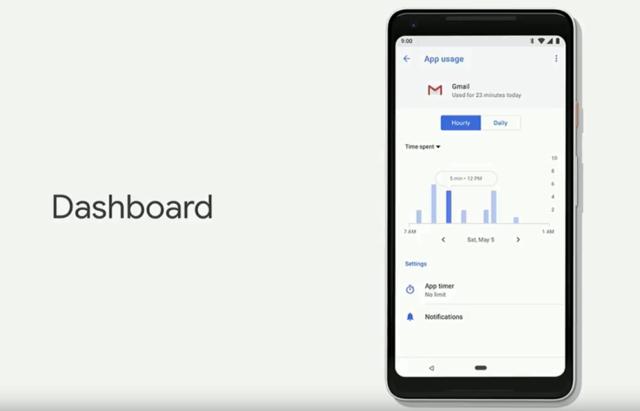 Follow HT Tech for the latest tech news and reviews , also keep up with us on Twitter, Facebook, and Instagram. For our latest videos, subscribe to our YouTube channel.
First Published Date:
08 May, 10:17 PM IST
71589384676170
NEXT ARTICLE BEGINS