Google I/O 2021 expected to bring Android 12, Pixel Watch: How to watch it live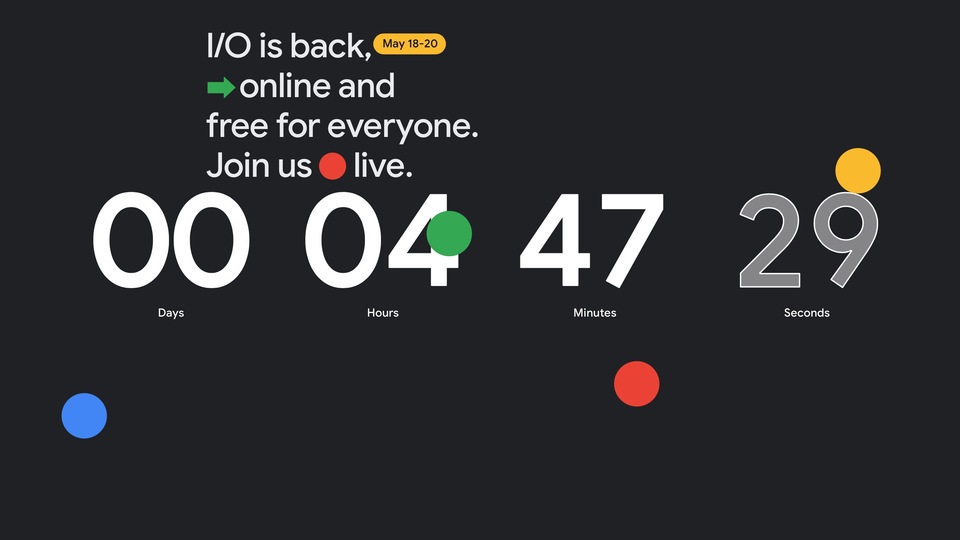 Google I/O 2021 is going to take place today at 10:30PM IST. Here's where you can watch it live and also what you can expect to see today.
Google is going to host the Google I/O 2021 today at 10:30 PM IST. The Google I/O conference will be on till May 20 and you can watch all the sessions online on the Google I/O website. Google had canceled the Google I/O last year due to the pandemic but is back this year and hosting it all online. So far, the company has been pretty quiet about what they are planning to announce today, but The Verge speculates that a few "developer-focused features", some UI changes, the Pixel Watch, and the Pixel Buda A series might be announced today.
Where to watch Google I/O live
You can watch the livestream of the event on YouTube, just click on the link below to open it up. Till the event starts, you will just see a fixed image. You can also keep up with the regular updates on the Google I/O website and watch the sessions.
Google I/O 2021 expectations
According to tipster Jon Prosser, we are going to see announcements for Android 12 today including a newly designed WiFi, Bluetooth toggle in the notification bar, new widgets for the clock, weather and music, etc. Also, we can expect a few small changes in the user interface as well. The updated Android 12 UI is being tipped to come with a volume slider, larger clock text, and a new lock screen. Prosser also mentioned that the new OS should allow notification grouping and an option for users to select apps of their choice. New animations are also expected to be announced.
Besides announcements regarding Android 12, the Google Pixel Buds A might also show up at the event today. The buds were accidentally announced by Google's official Android account earlier this month. The design on the buds spotted looks identical to the promotional email leak, though the colour scheme looks different. This indicates that multiple colour options might be available on the buds. Design-wise the new buds are expected to look like the first generation buds, but are supposed to be priced lower going by the 'A' branding as we have seen with the Pixel phones.
The Pixel Watch is also expected today. We've seen some renders of the watch thanks to Prosser which show off a circular dial and a physical crown. The Pixel Watch might come with a heart rate tracker and interchangeable straps.