Google Meet is set to change; here is how you will get much more attention than earlier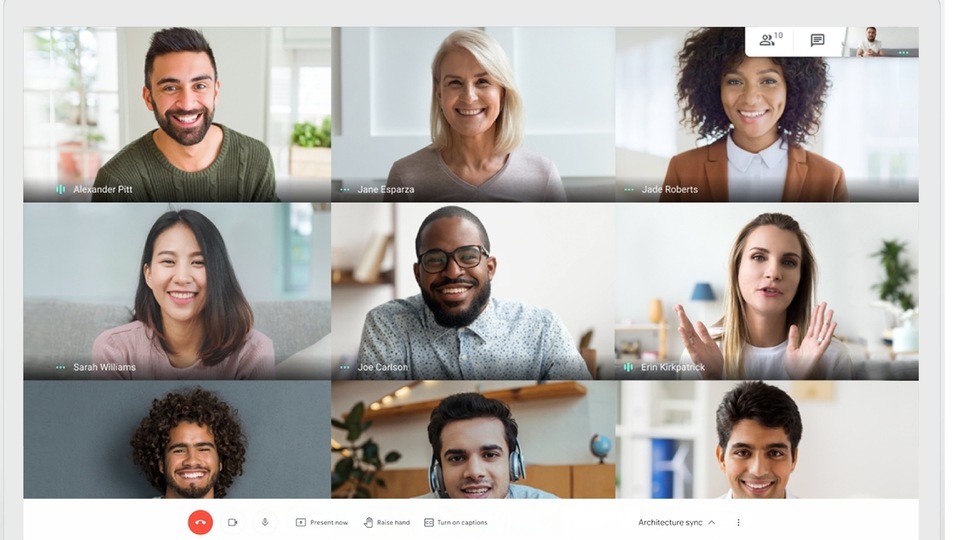 Google said that it has started rolling out this update on Google Meet and that it will be available to the users by the end of this month.
Being stuck at home during the Covid-19 lockdown has been an uncomfortable experience in many aspects, but what has made it bearable are some digital tools that have ensured two-way communications channels remained open between everyone at all times. Not just that, face time too was available to ensure that everyone actually saw their loved ones and friends, even if they could not be together. Google Meet, one of the more popular and easily available video conferencing platforms in the world, has made this possible. There are MS Teams and Zoom too. However, Google Meet has been able to ride on the tremendous presence of Gmail across the globe to really build up a big base for itself. Its seamless integration in Gmail, both enterprise and personal accounts, has gone a long way in massively increasing its reach.
However, there were certain aspects that needed improvement or enhancement, especially when it came to making people visible in large calls. Now, Google has started rolling out a bunch of new features on Google Meet that are aimed at giving those people who always stayed on the sidelines or were ignored because they could not be seen properly, their time under the spotlight. In short, Google Meet intends to make people much more visible and thereby give them a chance to contribute to meetings in a more meaningful way.
In a blog post, Google said that it is rolling out an updated visual icon and animation on the video tile. Now, users will see a dot in the bottom-left corner of an ongoing video call that will expand to a pill-shaped icon to show an individual's full name and a waving hand.
In addition to this, Google is also shuffling around the video tiles of the people who have raised their hands. Now, Google will move the tiles of people with raised hands to a more visible location in the video grid so that they get a chance to speak easily. Furthermore, Google will be sending an audio notification to all participants when "the first raised hand is raised."
In its blog post, Google also said that now all participants in a video call will get a clickable notification that will show the number of raised hands. This clickable link will link to an ordered queue of all the participants who have raised their hands. Lastly, the company said that it will automatically lower the hand of a participant after they are done speaking.
As far as the availability is concerned, Google said that it has started rolling out this update and that it will be available in a phased manner to the users by the end of this month.
An interesting thing about this update is that it will not be available to all Google Meet users. This update is being rolled out to Workspace Essentials, Business Standard, Business Plus, Enterprise Essentials, Enterprise Standard, Enterprise Plus, Education Fundamentals, Education Plus, Nonprofits, and G Suite Business customers. It will not be available to Google Workspace Business Starter, G Suite Basic customers and users with personal Google accounts.