Huawei P30 Pro review: 50x zoom camera is the real star
P30 Pro is the latest premium phone from Huawei. Priced at 71,990, Huawei P30 Pro competes with the likes of Google Pixel 3 and Samsung Galaxy S10. Check out our detailed review of the phone.
14 May 2020, 07:27 PM IST
in mobile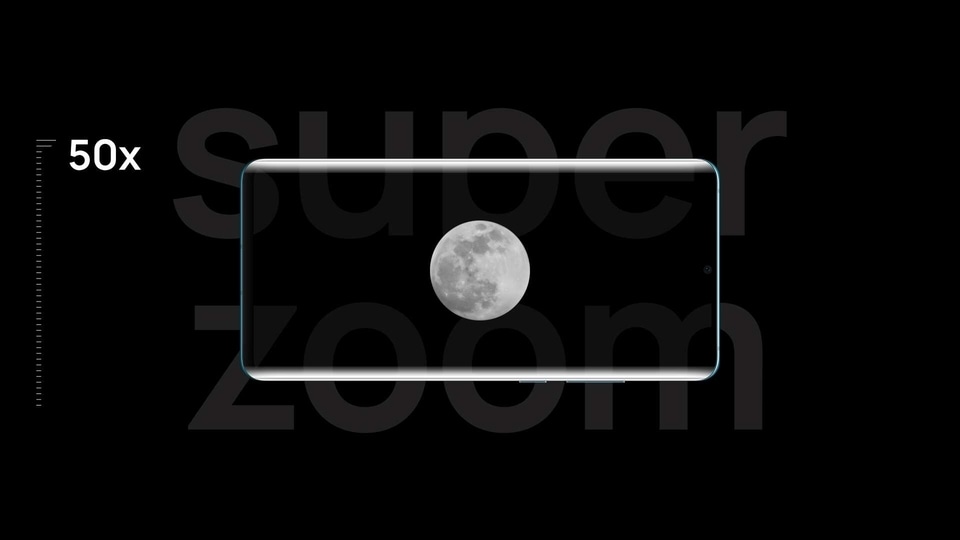 Brand: Huawei
Product: Huawei P30 Pro
Key specifications: 6.47-inch OLED display, Kirin 980 processor, 8GB RAM, Quad-rear cameras, 32-megapixel selfie camera, 4,200mAh battery, Android Pie, in-screen fingerprint sensor
Price: ₹71,990
Rating: 4/5
Huawei has fast evolved as a serious alternative to brands such as Apple and Samsung which have long ruled the premium smartphone market. With P10 in 2017, Huawei set the tone for its coming phones that would go toe-to-toe with flagship phones from Samsung, LG and Apple. Just look at the recent Mate 20 Pro. The phone impressed us with its performance, looks, and camera - all crucial departments for a premium phone to work in 2019.
With Samsung Galaxy S10 series making its way to the market, Huawei has launched yet another premium smartphone, P30 Pro. The latest Huawei smartphone packs high-end specifications and premium design. The USP of the phone is a quad-camera setup which is capable of taking photos in 50x digital zoom, 10x hybrid zoom, and 5x optical zoom - which seems to be exclusive to Huawei's device for some time now.
At ₹71,990, Huawei P30 Pro is certainly not cheap, but neither are Samsung Galaxy S10+ and Apple iPhone XS Max phones. Compared to these two phones, Huawei P30 Pro gets most of the things right and even beats the competition in some departments. Let's dive deeper in how the latest Huawei smartphone performs.
Design: Not new but still good
Huawei P30 Pro is unapologetically big. At 192 grams, it's not light either. The phone has 8.41mm depth, making it slightly thicker than iPhone XS Max. Apple's phone, however, is heavier at 208 grams. P30 Pro has a 6.47-inch screen (edge-to-edge dual curved), making it the biggest in the entire series. It's even bigger than Galaxy Note 9 which has 6.4-inch display.
If you're shifting from a 5-5.5-inch phone, you will immediately notice the big size of P30 Pro. Those who have already embraced the bigger screens, getting used to P30 won't take much of time. What we really liked about the design is the symmetry it offers. While both back and front are all glass, the metallic edges on the sides give it a distinct look. The design language is quite similar to the latest iPhones.
Just like recent Huawei and Honor phones, P30 Pro offers a gradient design - a modern trend in the smartphone segment. Evidently, there are a lot of takers of the new design. P30 Pro looks quite elegant in Breathing Crystal colour. There are a few more options such as Amber Sunrise, Pearl White, Aurora, and Black. Huawei is bundling a clear case with the smartphone. And it's quite useful considering the glass back panel is vulnerable to smudges and minor dents. Moreover, the rubber case gives better grip over the bare phone which gets quite slippery if you have sweaty palms.
Overall, Huawei P30 Pro may not look very different from the recent Huawei smartphones such as Mate 20, but it's still a good looking premium phone.
Camera: The killer zoom
Huawei P30 Pro's quad-camera setup consists of 20-megapixel wide-angle sensor, 40-megapixel main sensor, 8-megapixel zoom lens, and a Time of Flight sensor. For now, Huawei P30 Pro is one of the best camera phones in the market. P30 Pro has definitely lived up to the hype. Let's break down the camera performance in three parts - normal use case, pro use case, and of course, the zoom mode.
Normal
By default, you'll be using the 40-megapixel sensor. For normal photo shoots, Huawei P30 Pro doesn't disappoint at all. It's fast and results are clear and crisp. The camera thrives in daylight while it's pretty decent in indoor and lowlight conditions. You can rely on P30 Pro to take sharp selfies in different light conditions. The built-in AI (you will have to tap on the mode to activate) enhances images but may not yield realistic photos. You're pretty much fine without the AI enhancer.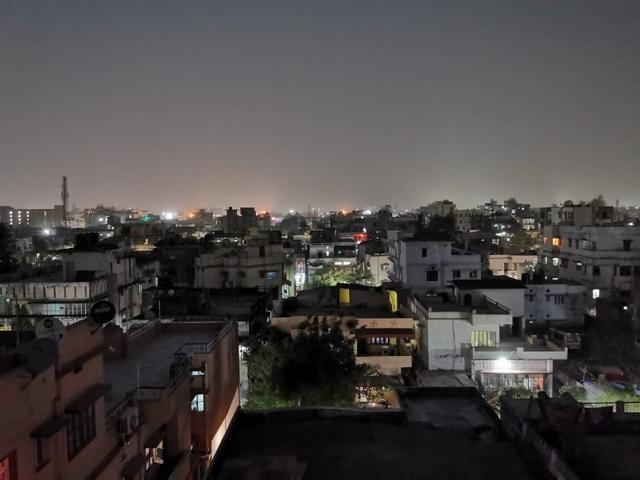 Pro
Huawei has preloaded a bunch of modes in the camera app for different kind of photography. For instance, there's a dedicated macro mode, allowing you to take some really good close-up shots. The aperture mode is equally impressive as it doesn't overblur the details in the background. The HDR mode is usually up front in the camera apps but in the case of P30 Pro, it's under the "more" section. If you've been using the AI mode, you probably will not require the HDR mode. The video stablisation is impressive as well. Just don't forget to change the Settings to shoot in 4K resolution.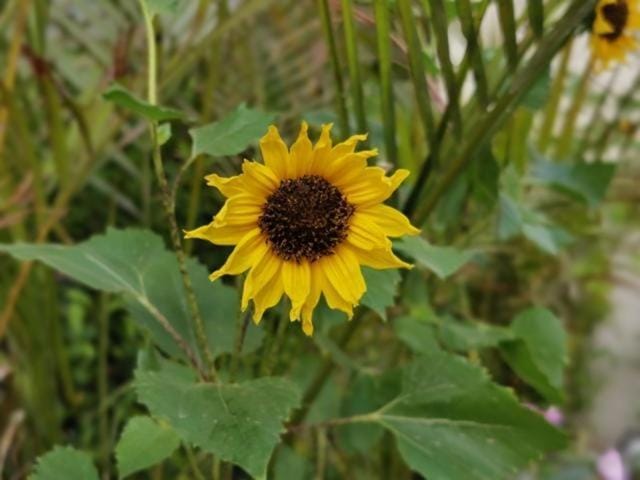 Zoom
Huawei P30 Pro's zoom is nothing less than incredible. The 50x zoom allows you to capture that's far. Also, you can control the sharpness of the subject. This is unlike any digital zoom you will get on other phones. But capturing a good 50x zoom photo is quite difficult without a tripod. When you've zoomed in to the maximum, camera becomes shaky and is bit difficult to focus. Nonetheless, it works and is far better than any of the phones in this price range.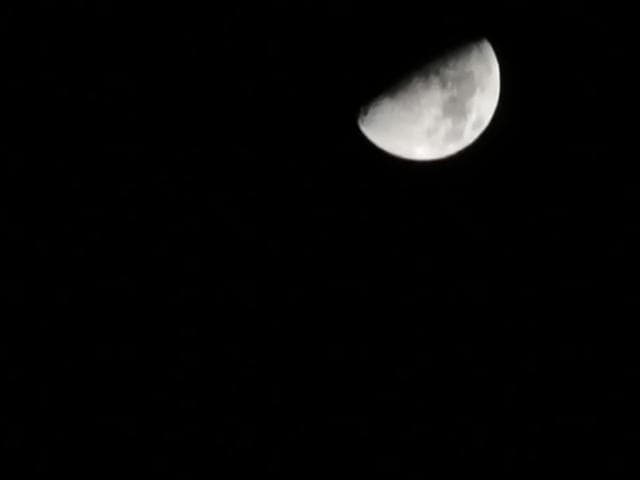 While the 50x digital zoom is fun to use, the 10x hybrid zoom and 5x optical zoom are equally good. The photos don't lose a lot of quality in these two modes.
ALSO READ: Huawei P30 Pro camera review
Performance: On par
Huawei P30 Pro may have beaten the competition with its camera, it doesn't go over the top with the specifications. Running on Kirin 980 processor with 8GB of RAM, Huawei P30 Pro manages day-to-day tasks such as browsing, multimedia streaming and a bit of gaming with ease. EMUI, the custom ROM on top Android Pie, is equally smooth. The UI is much lighter than the previous iterations of the software. But we feel the UI needs to be more optimised for the dual curved edge screen. There are a few preloaded applications but it doesn't get pesky as it used to be a couple of years ago.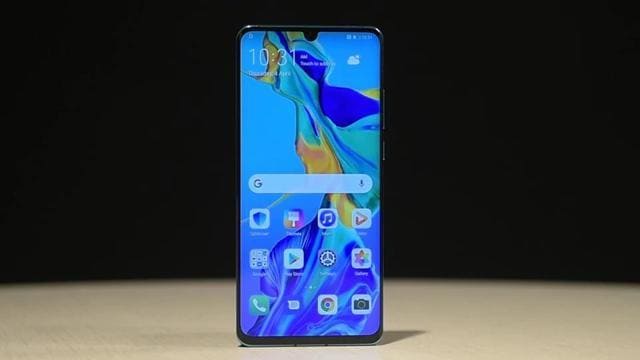 If you're a power user, you will not be disappointed with P30 Pro. The phone handles all the graphic-intensive apps including PUBG Mobile with ease. The battery backup on the phone is very good. With single full charge, you can easily use the phone for entire day. Even if you run out of battery, the quick charge comes really handy. It's really fast as it takes less than 30 minutes to add up to 70% battery. Good battery life is quite rare in this segment. The full HD+ screen also helps the phone conserve battery but at this price point you'd expect the display resolution to be QHD at least.
The speakerphone quality of the phone is pretty much average. The phone comes with single speaker at the base which is loud enough. But it loses quality and clarity when you crank up the volume to the maximum. And yes, Huawei P30 Pro doesn't have 3.5mm headphone jack. The company is bundling a USB Type-C headphone with the phone which is surprisingly ordinary. The cable quality is very average. Probably, you will need a newer headphone to have a better audio experience. Note that the phone uses Acoustic Display Technology, a screen casting-like technology to emanate audio via screen, similar to what Vivo Nex offers. The technology works really well and paves way for eliminating the need for a dedicated slot for speaker for taking calls.
Verdict
Huawei P30 Pro is a solid alternative to Apple iPhone XS Max and Samsung Galaxy S10+. It also offers better design and lowlight camera experience than Google's Pixel 3 XL. From reliable battery life to 50x zoom, Huawei P30 Pro is a well packaged premium smartphone. If you're looking for a new premium, Huawei P30 Pro is definitely worth considering.