I don't do any coding anymore, I write emails, says Linux creator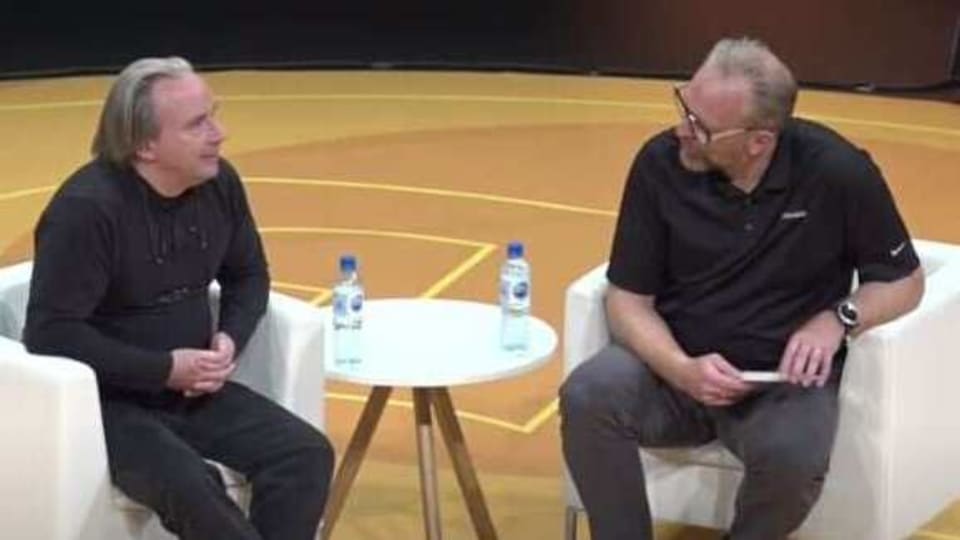 Linux creator Linus Torvalds in a fireside chat with VMware Chief Open Source Officer recently revealed that he spent his time reading and answering emails.
What do gods of technology, the kind of people who invent operating systems, do when they have achieved everything that they set out to do? They answer emails!
The Linux Foundation recently shared a video from its Open Source Summit and Embedded Linux Conference wherein Linus Torvalds, who is the creator of operating system Linux and Git, sat for fireside chat with Dirk Hohndel, who is the Vice President and the Chief Open Source Officer of VMware. During the conversation Hohndel asked Torvalds what was his workflow like.
"What do you do?," the VMware VP asked, to which the Linux creator responded by saying that he answered emails. "I read email, I write email, I do no coding at all any more," the Linus creator replied.
Normally, one would expect a programming wizard to write codes. But as Linus Torvalds explained in his conversation, these days he mostly answered emails. But of course, those emails do contain codes.
"Most of the code I write, I actually write inside my mail reader. So somebody sends me a patch, or more commonly they send me a pull request or there's a discussion about the next pull request, and there's something I react to and say, 'No, this is fine, but...' And I send out pseudocode, or — I'm so used to sending out patches that I sometimes edit patches and send out the patch without having ever compiled it, ever tested it, because I literally wrote it in the mail reader, and saying 'I think this is how it should be done.' But this is what I do. I'm not a programmer any more," he explained.
Apart from reading emails and writing codes occasionally, he also guides developers as and when required. This includes saying no and rejecting their codes when he feels that they are not right. "Somebody has to be able to say no to people. Because other developers know that if they do something bad, I will say no. They hopefully, in turn, are more careful," he added.