In conversation with Oracle's Shaakun Khanna: Usage of tech to manage employees' mental health, HR functions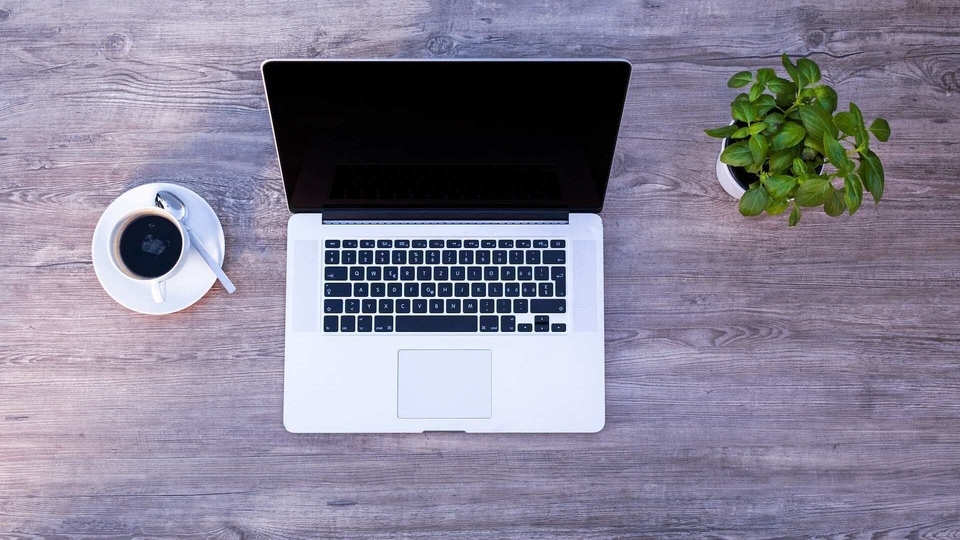 According to Khanna, people feel safe while talking to the robots or bots as robots are unbiased, people feel heard without any fear of any malice from the other side.
Talking about your mental health can be difficult and uncomfortable. And when it comes to sharing about workplace stress and anxiety, it becomes even more challenging. Regardless of the hurdles, people suffering from mental health should not be discouraged, and there has to be a setup that is convenient for the affected ones. While the traditional mechanisms have been around for quite some time, workplaces and others should also look at the use of technology to help mental health issues.
A recent Oracle AI@work study reveals 82% of people believe robots can support their mental health better than humans and 68% would prefer to talk to a robot over their manager about stress and anxiety at work. Oracle had teamed up with research firm Workplace Intelligence to survey more than 12,000 employees, managers, HR leaders, and C-level executives across 11 countries.
We spoke to Shaakun Khanna, Head of HCM Applications, Asia Pacific, Oracle to discuss the possible role of technology in helping employees' stress, anxiety, and other mental health-related issues. Here are the edited excerpts.
According to Oracle Survey, people prefer to talk to robots rather than their managers. How does it work? How does talking to a robot help the employees?
Oracle AI@work study has shown that 68% of workers are willing to engage with robots regarding their mental health at work. The people feel safe while talking to the robots or bots as robots are unbiased, people feel heard without any fear of any malice from the other side. The other important reason is that bots can provide any information quickly and at any time of the day or night. The bots help them with correct and timely information and what all they can do to remedy the situation. These remedies might include help with prioritizing work, breathing techniques, connect with people with similar problem or a strong recommendation to seek help professionally.
ALSO READ: The world has just scratched the surface of AI use, says Intel's Nivruti Rai
These bots are digital assistants like Siri or Alexa. These can be accessed pretty much everywhere like on your mobile phone, on Slack and through other social platforms like Facebook or LinkedIn. People can communicate with these bots either through text/SMS or can ask the questions in their language can get the answers right away.
Oracle AI@work study also points out the increasingly important role of technology in HR. Are we looking at a future where robots will run the HR function of an organisation?
We are looking at a future where robots will be doing a larger number of HR jobs, but not the HR roles. These jobs will majorly include repetitive, process-based tasks that do not require too much human intervention. The impact of technology on HR function is going to be multidimensional. HR has several human centric roles like formulating recruitment plans, providing executive coaching, etc. None of these jobs can be taken over by robots, though they can help in some aspects of these processes. On the other hand, the large volumes of tactical responsibilities like documentations, leave balancing, first round resume screening, working roosters etc. can be replaced completely by AI-led automation with bare minimum human intervention. The future of HR focusses on a brand-new set of priorities, such as selecting the right workplace technology and building the employer brand, instead of a narrow focus on the efficiency of existing processes.
ALSO READ: Indian startups seek high-tech solutions to colossal food waste
What should be the top priorities for HR considering the findings of this survey?
Agility is going to be the buzzword in the post pandemic era. One key takeaway from this situation is that anything is possible, and businesses need to be prepared for any change that may sneak upon. The organizations need to have a plan to fall back on, whenever crisis of such magnitude strikes. In the future we are looking at hybrid workplace models, as the remote working will not end completely. The HR function needs to prepare itself with right kind of skills and technological tools that it can preserve the company culture, but also ensure new employee experience keeps up with employees' expectations and needs in new normal. HR must move beyond simple questions of how remote work operates. An effective hybrid workforce model requires HR to develop and evolve critical managerial and leadership roles and responsibilities, new organization structures and virtual HR strategies.
Employees' expectations of their employers have shifted completely. The intangibles like Mental health, purpose and social responsibility will be critical components of the value proposition that will gain more importance. HR executives must navigate the new realities of the labour market to meet their talent needs and the expectation of their employers.
ALSO READ: The transformational role of AI and automation in the 'new normal' world
What are the top trends that you foresee in the coming year and next say 5 years?
The pandemic has elevated the role of the CHROs permanently. Today, CHROs are working closely with the CEOs to manage the present and help their company in to the new normal. The pandemic has proved what many visionary CHROs knew before anyone had heard of the virus that the digital resilience is directly tied to employees' individual physical, mental, and emotional resilience.
According to Mckinsey, CHROs will be central to how companies will be reimagining their personnel practices to build organizational resilience and drive value in new normal. The nature of employment will alter significantly in the new normal. Digital skills are still in short supply, and remote working has put gig employees or freelancers on a more equal footing with full-time employees. Across both permanent and contingent hiring, CHROs will have to take a fresh look at the range of tools that are making it easier to connect people to work and how reskilling plays a key role in helping close talent gaps while keeping employees connected to jobs. The agenda for post- pandemic learning and development will extend beyond reskilling.
The blurring of the line between work and life while working remotely has made employee experience is even more critical. there is no commute to the office, no coffee- or snack-room chat, and no in-person gathering after work for today's workers. CHROs will need to help establish norms of working that foster engagement and inclusion for all employees. There is no one-size-fits-all solution. The answer, different for every organization, will be based on what talent is needed, which roles are most important, how much collaboration is necessary for excellence, and where offices are located today, among other factors.
Do you have any example, where a company is taking care of its employees' mental health using bots or other technology?
We supported many of our customers in taking care of their employees. We provided counsel and the right technology to help them emerge out of the crisis stronger. RBL Bank employs nearly 6,000 workers across a network of 370 branches located throughout the country. Banking being deemed as "essential service" the bank branches were open with skeletal staff. The bank opted for Oracle Workforce Health and Safety module in sync with the already implemented Oracle HCM cloud. The module gave the bank the ability to track and manage health and safety matters within its organization. Employees could quickly report health-related incidents or concerns from their mobile or desktop devices and administrators can communicate follow-up steps. UST Global, a multinational provider of Digital technology and transformation, IT services and solutions, managed to get their workforce remotely in less than 24 hours, as they had digital infrastructure in place. They opted for incident management solution that works in sync with their existing HCM Cloud and provides a robust and easy platform for tracking, managing, and preventing the spread of the disease across the employee base. UST Global is looking at deploying new solutions in the areas of cyber security which will allow employees to work in a safe environment, even from their homes. UST Global is investing heavily to create an infrastructure to remote working for a longer period.