The world has just scratched the surface of AI use, says Intel's Nivruti Rai
Can India become an AI superpower? We spoke to Intel's Nivruti Rai to discuss a variety of aspects of Artificial Intelligence.
22 Nov 2020, 05:23 PM IST
in news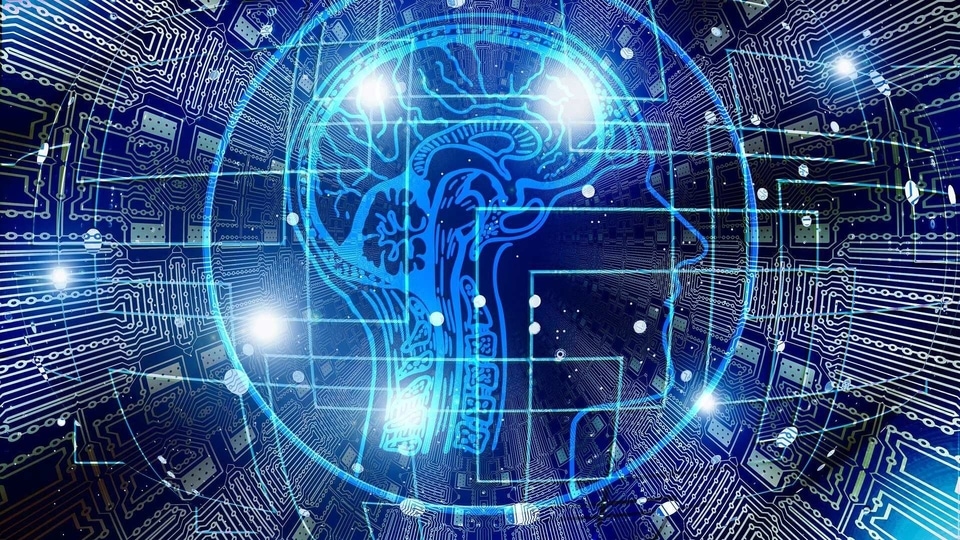 "The world has just scratched the surface of AI use," according to Nivruti Rai, Country Head, Intel India and Vice President Data Platforms Group, Intel Corporation.
Rai is one of the top tech executives in the world who strongly believes in the prowess of Artificial Intelligence. For her, India is the perfect testbed for AI, thanks to the big user base that is churning out data day and night. After all, AI thrives on the data. She also envisages the multi-faceted application of AI, not just limited to basic computing enhancements.
Rai and Intel showed their commitment to the technology at an All.AI Summit held last month. The virtual summit focused on multiple aspects of AI and building solutions at population scale. It saw the launch of an INAI Research Centre focused on solving challenges in health, smart mobility, and education.
Talking to Hindustan Times on the sidelines of the event, Rai said that the AI's use is going to be pervasive in almost every single sector. "It is going to be a tool which will advance every single sector that you can imagine," she added.
Rai is also hopeful India can very well be the AI superpower soon. But, the road is not without challenges including some fundamental ones. "For India, what is missing is IP and action. In IP, I believe we can start working ourselves and collaborate strategically with a few countries. For action we have to dream big," she said.
ALSO READ: Indian startups seek high-tech solutions to colossal food waste
Highlighting that the likes of China and the US have made far bigger investments in AI, Rai said that India has not yet caught up with the competition in key areas such as AI patents.
"So, my thought is, a company like Intel, I am 100% confident that the kind of cutting-edge R&D work that Intel India is doing hardly any other company is doing in India. Why? Because we are building AI engines which were architected, ideated in India for the Intel global consumption. So, we have the kind of experts. But is Intel India expertise enough? Maybe not. Can I look at strategic alliances? Absolutely," she explained.
Rai further called upon for leveraging the IP other countries have, build our own IPs in addition, as part of these strategic collaborations and drive AI leadership.
It is worth noting that Intel is also working with C-DAC, which in turn is building supercomputers that can handle AI computing. NeGD CEO Abhishek Singh in an interview with Hindustan Times had confirmed that the government is also working with C-DAC to develop supercomputers to facilitate an AI framework. Rai further shed light on the company's partnership with C-DAC.
"We have been working on 'National Supercomputing Mission' that C-DAC has been driving and we have been working together leveraging our compute solutions, the servers and working with them to meet their needs. It is as simple as defining a problem. That problem defines what is the kind of memory you need, what is the kind of server capacity you need, what is the kind of cooling solutions you will need because of the power it will generate. Once the problem is defined, then you define the compute, then you bring that compute and run on the workloads of what you are looking for. The weather was a problem, with C-DAC, so we were looking at the weather data and analysing for weather predictions and calculations. Similarly, if we are looking at health, we will be looking at what kind of data will we need to build a breast cancer detection," she said.
"If you have heard about machine learning and deep learning, deep learning has so many layers which build the efficiency of the model. And the more layers you have, the more data you have, the better the predictive capability, the bigger is the need for computing. So, more data, bigger compute, better accuracy of your model is a three-circle Venn diagram that we work on. So, once we define what is the problem we are trying to solve, as I said, let us dream of the problem and then build a solution, which is what INAI is supposed to do. Build a solution and then create value for people and humanity," she added.
ALSO READ: In conversation with Debdoot Mukherjee, the AI man at ShareChat
No conversation on AI is ever complete without touching upon the growing concerns that the technology could be devastating if not tamed. One of the biggest critics of AI is Elon Musk, who on more than one occasion has raised apprehensions around the technology.
Rai acknowledged these concerns, stating, "AI, if left uncontrolled, if left without the right regulatory policies around it, yes, it will create so much bias. However, we have to rise above it and leverage AI for our good and not leverage AI for things that could cause harm to humanity."
"AI can do good things; AI can do bad things. There will be people who will want to use AI to do bad things. We have to create systems, policies, frameworks, regulations to make sure AI is not used for negative use cases," she concluded.