Life during pandemic: How SMEs are using technology to deal with the change
In the beginning, that is when the lockdown began, many SMEs struggled to work and connect with their customers. While some struggled to keep their supply chain going, others faced difficulties in delivering their products.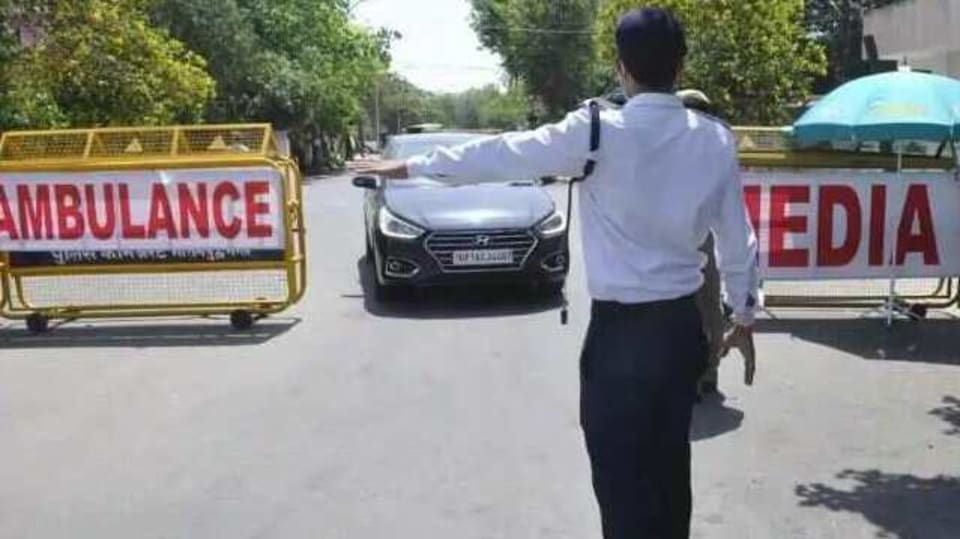 The Covid-19 pandemic has changed the way the world works. From education to work, almost everything has taken an online route. This is also true for small and medium enterprises (SMEs), many of which had to change the way they work dramatically to continue catering to their customers amid the changed circumstances.
In the beginning, that is when the lockdown began, many of these companies struggled to work and connect with their customers. While some struggled to keep their supply chain going, others faced difficulties in delivering their products.
"This year due to COVID-19; the government initiated strict lockdowns and business categorisations from essentials to non-essentials. We, being a non-essential business along with our entire operation chain, were impacted negatively. We were no longer able to serve our customers and brought down our warehouse and offline operations to a standstill," Abhishek D Sayam, founder and director of Books By Kilo, which is a Mumbai-based book-selling portal that sells books by weight and not by their maximum retail price, told HT Tech.
Similarly, Sambar Stories, which is a Bengaluru-based startup that sells traditional homemade spices via their online store and retail shop, faced difficulties in procuring supplies for their products during the lockdown.
"Since Sambar Stories is in the essential food industry, we were allowed to function and deliver orders. While we could procure our raw materials, we ran out of our packaging and product labeling supplies. We had to manage with limited supply of printed material and make use of handwritten labels for out products," Sambar Stories founder Sneha Sirivara told HT Tech.
The lockdown
The lockdown and the looming threat of the pandemic posed a threat to the day-to-day functioning of large organisations. But it posed a bigger threat for the small and medium enterprise, many of which had to opt for a bunch of technological solutions, including WhatsApp, in order to connect with their customers and keep running their businesses.
Wheatmart India, which is a Pune-based startup that delivers a range of food grains and millets that are milled and ground in stone-based mills 60 minutes before the order is delivered, for instance, used a combination of WhatsApp Business app, Google's My Business app and Facebook to connect with their customers and keep them apprised of their plans and offers.
"We used WhatsApp Business and Google My Business extensively and relied on location tracking in terms of deliveries. We stayed operational during the pandemic as our business comes under essential services. WhatsApp played a very important role in helping spread the word that we were delivering all essential food grains. This helped us acquire a lot of new customers too. Our customers are enquiring about products, placing their orders and sharing their feedback all over WhatsApp," Wheatmart India founder, Sonusingh Kartarsingh Choudhary told us.
"Aside from phone, email and SMS, we used WhatsApp Business to reconnect with our customers, about the areas we can service, product availability, expected delivery time etc. We have been using WhatsApp Business since its inception and continue to use it extensively to interact with our existing and new customers during lockdown, to keep them updated about our services, delivery timelines etc," said Sirivara.
"Along with WhatsApp, we also leveraged tools like Shopify, Shiprocket, Delhivery, Dunzo, Porter and Swiggy," she added.
"Local businesses are critical to the future of India and the lockdown truly reinforced the role they play in connecting communities and providing a backbone to our economy. It's important to give businesses the right tools to help them achieve success and we are happy that WhatsApp has been of value, especially at a time when digital tools can serve as a lifeline to stay connected, " Abhijit Bose, Head of India, WhatsApp told HT Tech.
The change
A lot has changed since the pandemic brought India, and the world at large, to a grinding halt. The world had to change the pace at which it runs. It also had to change the way it conducted its business. While this change was difficult, messy and confusing in the beginning, things have ironed out since then. The world has found a new rhythm and a new order of the ways things work. And this new order of things is working out well even for the SMEs, which struggled to meet the challenging demands of the changing times.
"In April we had a lot of travel-related restrictions in some areas so we had to get official travel passes but in June, a majority of the areas opened up allowing deliveries, so more than 90% of our business went back to normal. Earlier on we were doing an average of 300 orders per month, but during the lockdown period, our business has increased sales 10 times the usual average," shared the Wheatmart India founder.
Books by Kilo, on the other hand, saw a 40% increase in sales and customer interactions owing to the use of WhatsApp after the government started relaxing the delivery norms. Despite this increase, the startup, which comes under the non-essential category, has struggled to get back to its old pace.
"Since April (amid lockdown), the number of customers visiting our retail store has reduced. However, with the help of WhatsApp, we were able to communicate with them and ask them to place orders online instead of taking a risk with their health and physically visiting the store...Operations were limited to gather orders online. Even today we face the uncertainty of state-imposed lockdowns and are operating under the ever-shifting norms set by the government," Sayam shared.
For Sambar Stories, things are slowly getting back to normal. "[In the beginning], the orders were slightly delayed during lockdown due to limited staff and courier services. All orders during lockdown went through ground shipping, so it took longer than usual to deliver. Post lockdown, however, we've been able to operate with much more ease and deliver our services and products faster across India," Sirivara added.
Follow HT Tech for the latest tech news and reviews , also keep up with us on Twitter, Facebook, and Instagram. For our latest videos, subscribe to our YouTube channel.
First Published Date:
19 Jul, 01:52 PM IST
71595145415407
NEXT ARTICLE BEGINS