Meet Bolo Indya, another homegrown social networking platform that's gaining traction
Bolo Indya is one of the homegrown social networking platforms that has gained traction following the ban on TikTok. Here is a detailed overview of the company, how does it differentiate from the rest, and more.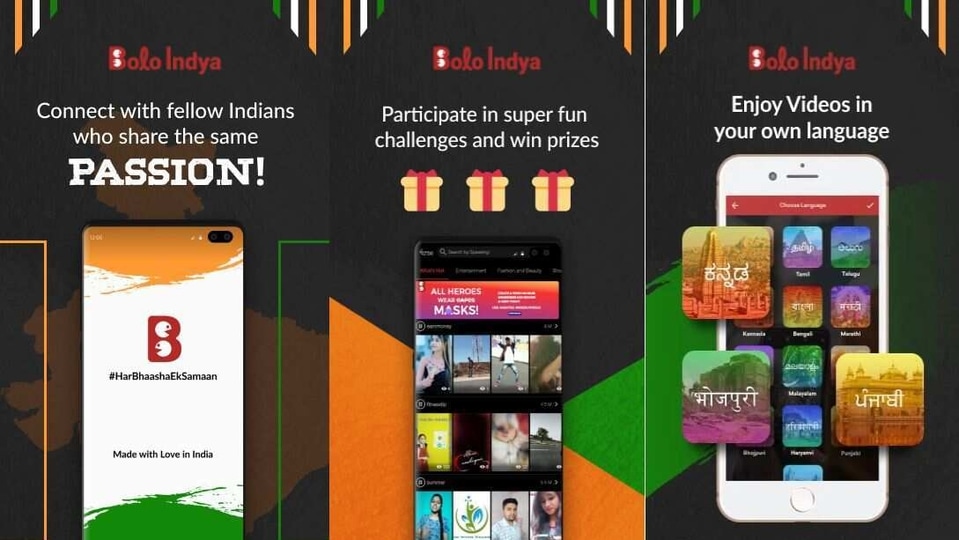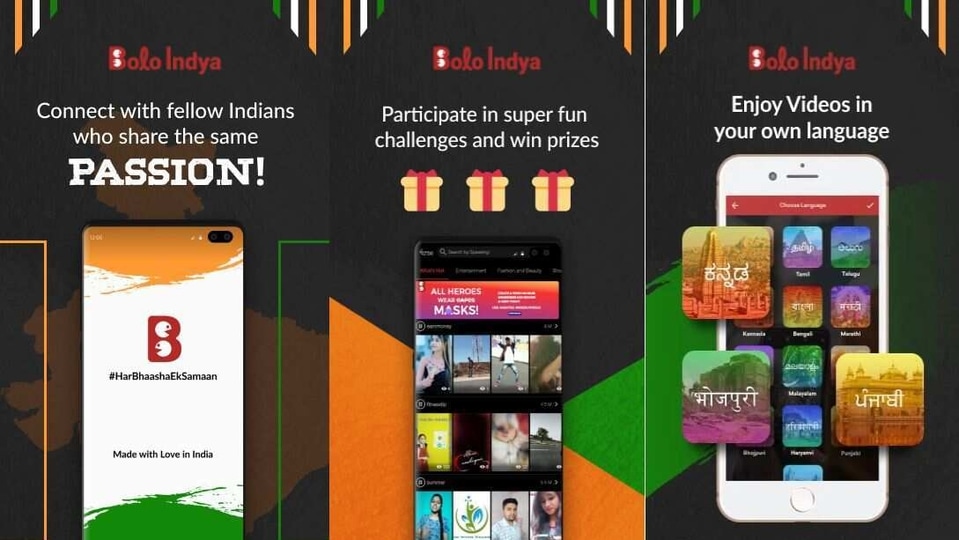 Following the ban on TikTok in India, several homegrown social networking platforms have gained traction. Chingari, Mitron, Moj (ShareChat) and many more have emerged. The ban on TikTok did give an initial impetus to these platforms, but now Indian companies have to maintain the momentum. This will involve stepping up the content game as well as build a robust creators ecosystem – two key factors that helped TikTok become what it is.
One of the homegrown short video creation, discovery, and sharing platform is Bolo Indya. The Gurgaon-based startup also focuses on Indian languages. Apart from Hindi, Bolo Indya supports Tamil, Telugu, Kannada, Bengali, Marathi, and Malayalam, and Gujarati.
Also read:
Looking for a smartphone? To check mobile finder click here.
Founded in May 2019, Bolo Indya registered a growth of 20-25% MoM before TikTok was banned in India. Immediately after the TikTok ban, the platform registered a spike of 200% growth. Currently, it has been adding 150% growth MoM – a trend quite similar to what platforms such as Chingari have witnessed.
The platform currently has about 68 lakh monthly active users and 28 lakh daily active users. The company has also seen similarly strong growth in the creators' community as it has 27 lakh creators with more than 6 lakh videos created daily. The platform has an average of 32 minutes daily time spend, which is pretty much on par with other social networking platforms.
We spoke to Varun Saxena, Bolo Indya founder, to find out more about the platform, challenges ahead for the Indian social networking platforms, and most importantly, maintaining quality content. Here are the edited excerpts.
What is Bolo Indya? How is it different from short video platforms that have emerged after the ban on TikTok in India?
Bolo Indya is a passion economy driven short video platform that allows creators to monetise their follower base and popularity through Bolo Meets i.e. through paid personalised online sessions delivered through one to one or one to many video chats on the platform itself. User journey starts with exploring videos of their favourite creators, engage with the creator and eventually discover and avail the services of the creator they trust.
This is where Bolo Indya is different from TikTok where the objective was to provide social gratification to the users, while the objective on Bolo Indya is to build video commerce for services, empowering creators to earn exponentially following their passion.
We were launched in May 2019 and were growing at healthy 20-25% MoM even when Tiktok was there, and this is a testimony to the parallel value we created for creators and consumers; and not just be the alternative to TikTok.
Why most of the new Indian social media apps are TikTok-lookalikes? What should be done to bring more originality? Where are we lagging behind?
Gap lies in thought process of certain peer applications. Some trying to take the revenge of harm done to them by Helo and TikTok, while others launching in haste and trying to encash the changed geopolitical situation. With this approach, it is challenging to create a unique value add for users, which differentiates one from the likes of TikTok and Helo.
I believe that founders should aim for a long-term sustainable proposition as a short video platform for users, and not try to be just the replica. If replica, you can only grow fast till TikTok returns, but neither can you retain users currently nor you can survive for long post TikTok return.
TikTok thrived on India's UGC? Have you been able to bring some of them to your platform? Please tell us about your content creators' community. What is in for end-users and others?
We have had over 7 lakh TikTok and Likee app creators who have joined us since their ban, with over 13 lakh of their userbase.
Reason creators are preferring us over some of the other peer applications is the long-term vision which we as a platform offer to them when it comes to the rewarding combination of both financial and social gratification.
We are the only Indian short video app which has produced over 200 creators with over 1 million followers since TikTok ban, the only app to have roped in over 87 brands for brand partnerships with content creators, as well as the only app to have Bolo meets offered to empower creators to earn 60-70,000 per month.
Entertainment is presumably the most popular content format, but we've seen mostly cringe content. How do you encourage original content?
Very true. Strategy adopted by some of the Indian apps to rope in some big names of TikTok at hefty fixed payouts has further ensured that originality in the content has died.
As a platform, it is very important for you to ensure to offer a model which promotes original content, pushes the creators to create it at a high frequency and discourage the copied or cringy content.
We see some of the peer apps having videos with TikTok logo or Likee logo trending in their trending section, which surprises us. These apps had been in news in past for some cringy content and now these Indian apps are also promoting the same.
We, at Bolo Indya, have very strict content guidelines coupled with strong moderation to discourage and remove immediately any cringy or copied content.
What are you doing to ensure high-quality content is on the platform? How difficult it is to ensure with UGC?
Yes, high volumes of UGC do pose a challenge. But that's where you bring in the right amalgamation of technology and manual intervention to bolster the moderation algorithm and processes.
We follow a 3 tier approach for moderation, which includes restricting the content from getting posted itself, automated algorithms which based on historic data and trends limit the visibility or remove the content, community playing a role in reporting the content which then comes to internal team for review and appropriate action, and finally the inhouse content moderation team which moderates videos on a daily basis.
Please tell us about your business model. How do you make money?
15% of the Bolo Meets sessions revenue is charged as the platform fee. This ensures that as creators grow, we continuously strengthen the platform as a business too.
In addition, we work closely with brands for Influencer led content marketing campaigns with brand outreach and sales as KPIs, where the platform charges a fixed amount depending on the duration and deliverables of the platform.
What is the growth of commerce-based content services on your platform? Do you think hyper monetised content may appear pesky?
We believe that unnecessary insertion of ads in the user feed, especially in the case of short video apps may appear pesky to the users. That's where this is not the part of our business model.
On the commerce for services side, we have the engagement first model to have the services discovered by the users. This is where we have seen an exponential success. Number which stood at 257 creators and 25000 booked sessions in the span of 6 months pilot phase, grew to 3000 creators and over 10,000 sessions being booked every week in mere 10-15 days of the launch to a wider audience.
Investors' interest had peaked in Indian social media apps. Please tell us about your recent fundings, and plans to raise more in the future?
We have raised close to INR 5 crore in 3 angel investment rounds. We are in advanced discussions with reputed institutional investors to close Series A round of INR 40 crore by Feb 2021.
Do you think Indian social media apps can go global? Can we see Americans joining the likes of Chingari, ShareChat or Bolo Indya?
I believe that some of the Indian short video apps will have a strong case to go global and be used by both the Americans and Europeans if they can create a parallel value which can coexist with the value created by the likes of Tiktok and Patreon in these geographies.
At Bolo Indya, we certainly believe that with the likes of Big Academies and global names connecting with us to deliver Bolo Meets sessions to Bharat; we certainly are moving in the right direction to build a strong case for Americans to not only be using the platform but also making micropayments to avail Bolo Meets in next 18 months.
Follow HT Tech for the latest tech news and reviews , also keep up with us on Twitter, Facebook, and Instagram. For our latest videos, subscribe to our YouTube channel.
First Published Date:
23 Nov, 05:09 PM IST
71606127814805
NEXT ARTICLE BEGINS