Meet Swell, an asynchronous social audio platform for meaningful discussions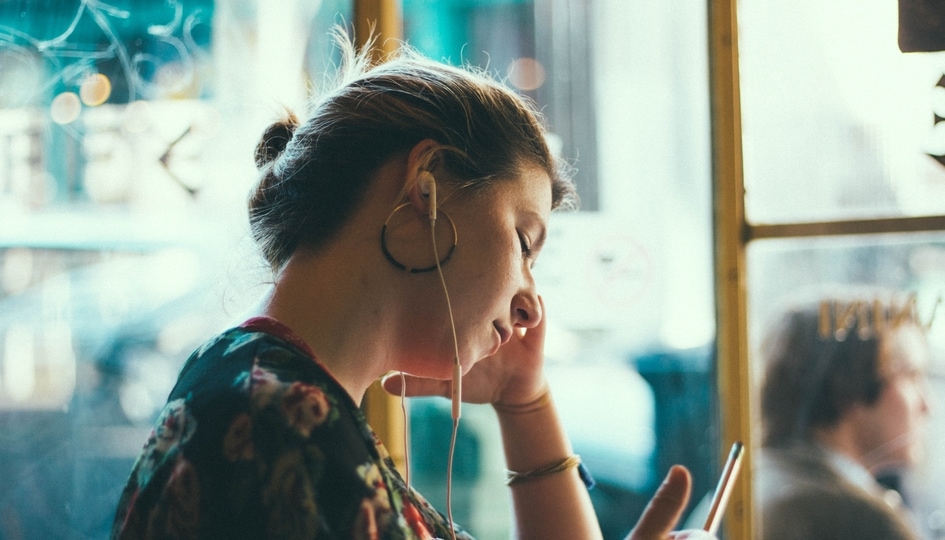 Unlike ephemeral audio-based services like Clubhouse and Twitter's Spaces feature, Swell allows users to continue their conversations at their own convenience. Here's how it plans to deal with the competition, its plans for monetisation and more.
Thanks to the novel coronavirus pandemic, the world has seen the rise of a new form of social networking, spurred by drop-in social audio apps like Clubhouse, which sparked the rise of similar services from companies like Facebook and Twitter.
Last week, another voice-based social platform called Swell made its way to India. The company launched its new audio powered service in the country, offering users a platform to share their content on the web, with features like public 'Swellcasts' (a short podcast, or a structured audio conversation) and invite-only groups for voice-based conversations with friends and family. The service also allows users to send private messages to each other on the platform.
Also read: Clubhouse says it will comply with IT rules, working on accessibility features and evolving existing policies
Swell says that it is the first asynchronous social audio platform in the country. This is different from ephemeral voice-based apps like Clubhouse, because it offers users the ability to check their app whenever they want, instead of at a scheduled time. Users on Swell can upload voice posts of up to five minutes in length, along with links and images. The service also does not have any ads, it says it will generate revenue from premium tools and Swellcasts.
We interacted with Sudha K Varadarajan, Swell's co-founder and CEO to find out more about the app, how it plans to deal with the competition, plans for vernacular audiences, monetisation and the new IT rules in the country. Here are the edited excerpts:
1. In a market that is quickly getting saturated with voice chat services like Clubhouse, Twitter Spaces and upcoming competition from Facebook, does Swell see competition from any of these platforms?
Swell is completely different from other audio social platforms in functionality and purpose. Swell is meant for users to capture and share their life in audio. The user does this by posting short audio clips which can be heard by anyone. Users can also add other media like photo and links to their audio post. Other users can listen when they want, and reply when they choose (they don't have to wait for their turn to speak). This asynchronous nature of conversations on Swell makes it unique and very different from the live chat format of platforms like Clubhouse, Twitter Spaces etc. The users don't need to be present together in real-time to be a part of the conversations. One can open the app at their convenience and can catch up on the conversations or respond to them as per their preference.
Swell's 5-minute format also ensures that you experience a lot of diversity of voices and a variety of content in a short amount of time. In fact, in the time it takes you to listen to one podcast episode or sit through one live audio session, you could have heard 20 Swells and replied to 10 people on 5 different topics. This fast-paced format also makes it more appealing to a younger audience, which is our fastest-growing demographic as compared to the other live audio platforms which have been dominated by middle-aged professionals.
The posts on Swell have a distinct intent, emotion and empathy. The platform makes way for users to capture and talk about non-polarized, undivided topics like a beautiful rainbow they saw on a morning or a native snack recipe they are making in standalone Swellcasts. These posts can go up to five minutes and can spark long conversations or can stay as just standalone pieces of audio content to listen to.
2. Does Swell plan to integrate any special features to integrate vernacular audiences in India that are just discovering voice-based apps?
Within a short time of launching the app in India, we have seen user traction across regions, covering multiple languages like Hindi, Urdu, Telugu, Tamil etc. Having considered this aspect prior to the launch in India, we had tailored Swell's interface to support a multi-lingual user base. I recently heard a wonderful Swellcast in Tamil about a gentleman and his vivid travel experiences across India. Going forward, we also expect to incorporate cutting-edge technology backed features, which can help translate the vernacular posts on Swell, so that the language barrier doesn't inhibit users in connecting and communicating with each other.
3. What are the biggest challenges of moderating an audio-based app like Swell and how is that expected to change with the launch of Swell in India?
For any social media platform, be it audio-based or video-based, user safety, respect and experience is of utmost value; and content moderation is one of the core factors that makes or breaks it. From the beginning we were clear that we didn't want posts that would spawn hatred or misinformation, we stay rooted in our purpose to revisit genuine, humanized and emotion-based conversations via a social media network.
So, at Swell, we decided on giving the power back to the users. So any user that starts the conversation, gets the complete rights to moderating the content. If the user finds any response unpleasant, they have the right to delete the response without being asked any questions by the Swell moderation team. For Swellcasts, all co-hosts of that Swellcast have the moderator rights. Alongside, if a user finds any post offensive, they can report the same and the Swell moderation team would look into it and resolve it as per the app's terms and services.
4. How does Swell handle user data and privacy? Is end-to-end encryption enabled for any one-on-one communication or wherever applicable?
At Swell, we take sincere cognizance about the sensitivity around data privacy. We do not collect any private information from the users, not even passwords. To use the app only a bare minimum of a login email and a name(which can be changed anytime) is taken from the users. Our idea to align the app in this manner, comes from our years of understanding and expertise about data privacy and how to secure it against any kind of intrusion. All communication between the app and the services is encrypted and data is fully encrypted at rest.
Also note that unlike other audio platforms, Swell's primary use case is to "capture and share your life in audio" by publishing audio posts on your public Swellcast, which are like mini podcasts or audio blogs. These are public and can be heard by anyone, so the majority of content on Swell can be heard by anyone publicly and is available for each user on their Swellcast page on Swellcast.com/username.
5. Is Swell compliant with the new 2021 IT Rules? What is the company's take on the new rules?
We are just starting our journey in India, so it is a little early to comment on the new IT rules. Our policy is to follow the laws of the regions we operate in.
6. What are Swell's plans for monetisation considering the product has no ad-based business model? Do you see a considerable amount of users paying for a premium tier?
We think monetizing the platform on an ad-based model will disrupt our user experience. We are planning for two alternatives to draw revenues - through premium subscriptions, wherein the user can pay a price for a piece of content from a creator they like listening to; another alternative is by offering few chargeable premium features. These features might take some time to roll out. But, we are hopeful that users will pay for the premium features as Swell becomes a way of their lives, down the line.