Netgear launches Wi-Fi 6E and 4G LTE routers at CES 2021
Wi-Fi network congestion and interference will be a thing of the past with Netgear's latest routers operating on the 6GHz band
Updated on 12 Jan 2021, 11:17 AM IST
in news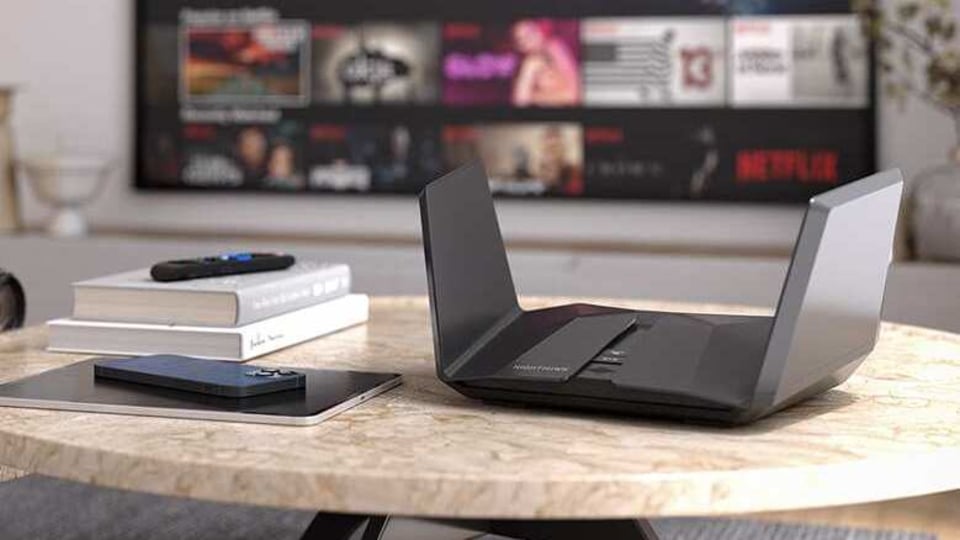 Less than a week after we reported that Wi-Fi was getting its biggest upgrade in over two decades with the Wi-Fi Alliance certifying the first products supporting the new 6E standard, Netgear has announced its first routers of the year at CES 2021.
Wi-Fi, unlike traditional LTE networks, has a limited range when installed in residential areas. With so many Wi-Fi routers set up in the same area overlapping each other on the same channels, networks in these areas are usually extremely congested. As a result, consumers on the existing 2.4 GHz and 5 Ghz network bands experience network drops and connectivity issues.
In order to access the new Wi-Fi 6Ghz spectrum that will solve issues with congestion and interference, Netgear's new RAXE500 Nighthawk Tri-Band Wi-Fi 6E router uses four streams to provide low latency and high speeds for gaming, video conferencing and streaming. The company says it can deliver speeds of up to 10.8 Gbps, while a quad core processor running at 1.8GHz allows up to 60 reliable high-speed connections.
Also read: Wi-Fi's biggest upgrade in several years is just around the corner
While the RAXE500 Nighthawk router is great for those who have broadband or optic fiber connections to their house, there are several users who prefer to use a solution that can be moved around easily. These use traditional LTE networks to provide stable networks in areas where there is poor broadband penetration. Netgear's LAX20 Nighthawk 4G LTE WiFi 6 router is the company's flagship LTE-based Wi-Fi 6 router, while the LM1200 4G LTE Modem is a simpler solution for those who aren't ready to jump on the 6Gz bandwagon yet.
These devices, which are now available in the United States, will eventually make their way to markets around the world later this year - once they receive the appropriate regulatory approval. The RAXE500 Nighthawk Tri-Band Wi-Fi 6E router will cost you $600, while the LAX20 Nighthawk 4G LTE Wi-Fi 6 router is at $300. The cheaper LM1200 4G LTE Modem will retail for $150 and doesn't utilize the 6Hz bands which means it should be more readily available than the others.