No opting out of this one: WhatsApp will send all phone numbers to Facebook
You might choose not to share your account information under WhatsApp's latest policy change for relevant ads on Facebook. But that does not mean the messaging platform will not share your phone number with the social network.
27 Aug 2016, 08:51 PM IST
in news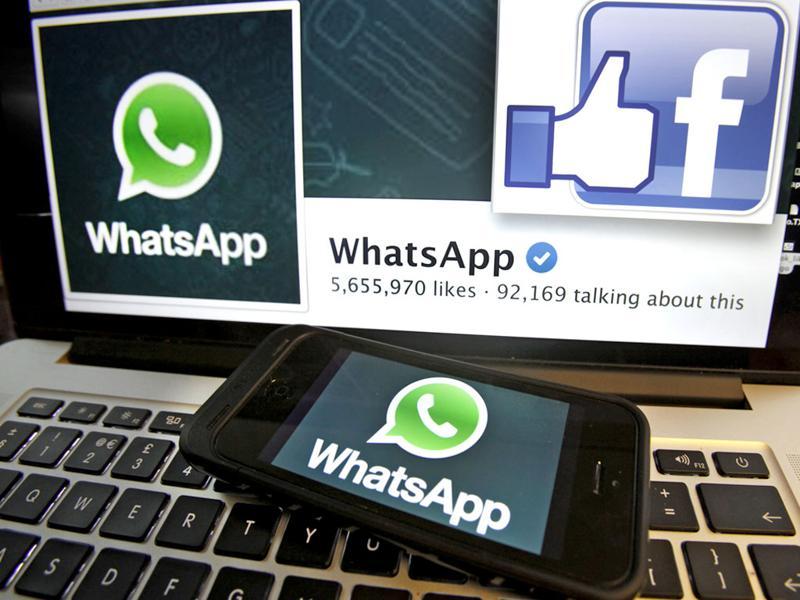 You might choose not to share your account information under WhatsApp's latest policy change for relevant ads on Facebook, but that does not mean the messaging platform will not share your phone number with the social media website.
WhatsApp will give your contact details to Facebook for purposes other than ads even if you opt out, a WhatsApp spokesperson confirmed, contradicting reports that users can choose not to share details such as their phone number.
The choice is limited to whether or not Facebook can use your information for relevant ads and suggesting people you can friend.
"If you choose to opt out, this means Facebook won't be able to suggest friends or improve the ads you see based on your WhatsApp number," the spokesperson told Hindustan Times in an email interview on Friday.
When asked, however, if phone numbers will still be shared, the spokesperson said: "…the phone number is being shared with Facebook, but it will not be in the public domain. Also some basic device information is being shared: mobile carrier code, identifier, mobile country code."
This policy marks a significant change in the stand by WhatsApp, a messaging service that has more than a billion users. When it was acquired by Facebook for $19 billion two years ago, WhatsApp co-founder Jan Koum promised to protect user data, saying the deal will not affect their privacy stance.
"Specifically, we will provide Facebook the phone numbers people use to sign up for WhatsApp, along with information about how often people are using our service. This will allow us to improve our app's performance and ultimately be more transparent about our metrics with the public," the spokesperson said.
Nikhil Pahwa, co-founder of the Internet Freedom Foundation, told HT: "I think the expectation and the promise of WhatsApp, when it was acquired, was that your information, even if it is your number, would not be linked with Facebook."
The FAQ section on whatsapp.com provides a step-by-step guide on what to do "if you do not want your account information shared with Facebook to improve your Facebook ads and products experiences". It said the "Facebook family of companies" will still receive user information "for improving infrastructure and delivery systems, understanding how our services or theirs are used, securing systems, and fighting spam, abuse, or infringement activities".
Users on social media platforms have been posting about how opting out of WhatsApp's changes will prevent the messaging service from sending their phone numbers to Facebook.
However, WhatsApp's clarification shows the contact details will go to Facebook. The choice users have is that they can stop Facebook from using the details for more relevant ads and friend recommendations.
WhatsApp said the details of users who don't have Facebook accounts will also be given to the social network. "The short answer is yes, all numbers. But if we have an opportunity to give background here, the point is that WhatsApp is owned by Facebook. Facebook owns the computers WhatsApp uses.
"So while (it) is true that Facebook Inc has 'access' to these numbers, they're not useful for anything on Facebook because no one has accounts there. We're not creating accounts for people," the spokesperson said.
WhatsApp said earlier this year that it was experimenting making businesses pay to reach their customers through the service.
"With its most recent announcement, WhatsApp has shown that it is no longer as independent from Facebook as it initially intended to be… It remains to be seen whether the 1 billion-plus users of WhatsApp regard the company's latest announcement as a betrayal of trust…," Pamela Clark-Dickson, principal analyst at Ovum, wrote in an opinion piece.
It is to be seen whether WhatsApp's policy shift has the potential to affect its user-base.
"We can choose to use other services. People shifted from Orkut to Facebook because Facebook was better at privacy. In the same way, people can choose to switch from WhatsApp to a potentially more secure messaging service like Signal. Terms and conditions are subject to change (like in the case of WhatsApp) and we have to accept that as a reality," Pahwa said.
The messaging service, however, sought to reassure its users: "WhatsApp has become even more private and secure since joining Facebook, as we launched end-to-end encryption, which ensures messages can only be read by people in the conversation. WhatsApp can't read them and neither can Facebook."
It also said it will not allow banner advertisements from third parties.