Organisations should evaluate their new needs, and then look to build a long-term strategy: Accenture's Mahesh Zurale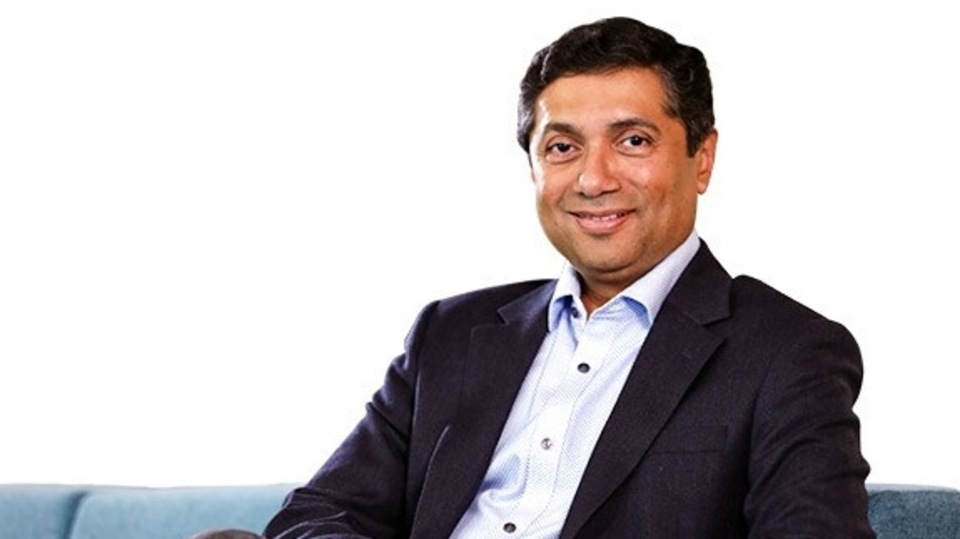 HT Tech chatted with Mahesh Zurale, Senior Managing Director, Lead – Advanced Technology Centers in India (ATCI), Accenture, to learn more about the future of work and workspaces.
When the pandemic hit and we moved to working from home instead of from the office, our lives changed. For employers and employees, both, work meant a whole host of changes and new innovations to make the best of the situation. While one part of work meant trying to deal with the new environment and new technology, the other was all about ensuring that we don't miss out on the technological advancements. It was a new reality, something that everyone needed to prepare for. Now, a year in, we've had our share of lessons and learnings and are preparing for the future where circumstances might remain quite similar to what they are now. We spoke to Mahesh Zurale, Senior Managing Director, Lead – Advanced Technology Centers in India (ATCI), Accenture, to learn about the future of work and workspaces, and here are some excerpts from our chat:
What new realities do leaders and businesses need to address to remain successful in the future?
The pandemic brought about the largest behavioural change at a scale that we've not seen before in recent memory. Every one of us was affected in different ways – businesses had to deal with supply chain and workforce disruptions and make difficult decisions to keep moving forward, even under a lot of ambiguity. During this time of uncertainty, technology emerged as a lifeline for businesses, and people at large. In fact, the pandemic has accelerated the adoption of digital technologies, compressing a decade of digital transformation into just a few months.
This has ignited a new era of exponential transformation as technology continues to reshape industries and the human experience. We are now facing four new realities, and how organisations address them will prove to be impactful for tapping new opportunities for growth. There are four important aspects to this:
1. Shifts in human experience - everything has changed, from how we connect with family and friends to how we meet basic needs like food and health to how we entertain ourselves. From remote work and telehealth services to an increase in digital transactions, we have relied on technology more than ever during the pandemic and will continue to do so.
2. Every business is a technology business - companies are relying on a strong digital core to adapt and innovate at lighting speed and are doubling down on their investments in technology.
3. Work and collaboration - technology will continue to innovate new ways of helping people feel more connected even when working remotely.
4. Sustainability is the new digital - companies are rebuilding their very foundations, and the twin engines of technology and sustainability will drive future success.
What role does technology architecture play in the success of businesses today?
Enterprises today have multiple technology options available to them, meaning that they can customise every layer of their architecture. However, to become and remain industry leaders, enterprises must build competitive technology stacks that make business and technology strategies indistinguishable. This means that they need to start thinking about technology as a critical differentiator for their businesses, versus merely an enabler of their products and services. In fact, 77% of respondents to Accenture's Tech Vision 2021 survey stated that their technology architecture is becoming very critical to the overall success of their organisation.
As a next step, enterprises should start accumulating technical wealth through cloud strategies and microservices, which will enable an adaptive technology foundation.
Hybrid work and work-from-anywhere models are being described as the future of work. What strategies do organisations need to adapt to be successful now and past the pandemic?
The huge workforce transformation that is underway across the globe is driving organisations to think in new ways about how to enable a secure, seamless and sustainable work-from-anywhere strategy. We have moved far beyond the 'bring your own device' (BYOD) movement, into BYOE: employees are now bringing entire environments to work.
For example, employees may use a company laptop that is connected to a personal home network but is also connected to their personal smart speakers and other devices at home. Now, employees' environments are a permanent part of enterprise attack surfaces, and organisations will need to adapt their security postures accordingly. Additionally, to support a distributed model, enterprises will need to think about the entire organisation in a new way to not only support their remote workers, but also reimagine their company culture – how remote employees and on-premises employees collaborate and what technology and tools they should have in place to enable this.
With a BYOE strategy comes the opportunity to rethink the enterprise's operating models. Organisations should step back and evaluate their new needs, and then look to build a long-term strategy. This will be an ongoing process, but quick wins today include rethinking how employees communicate and working to ensure that remote and in-person employees are recognised equally. The next generation of workforce leaders will be the ones that position a hybrid approach not as something to be endured, but as something that drives value.
Could you explain why the democratisation of technology is more crucial now and how can organisations implement this?
Leaps in technological innovation in areas such as AI, low-code platforms, and robotic process automation, are making technology more accessible to people across the organisation. This is providing significant potential for every individual to be an innovator and optimise their work. This shift comes at a critical time for businesses and is every enterprise's opportunity to make their employees a core part of their digital transformation effort.
Technology democratisation can also help close the skills gap and to enable this, organisations need to use a two-pronged approach: employees will need to learn what tools are at their disposal and how best to use them, while enterprises will have to invest in employees' technology literacy. 88% of respondents to our Technology Vision survey believe technology democratisation is becoming critical in their ability to ignite innovation across their organisation.
As every employee becomes more empowered to think like a technologist, enterprises will gain an innovation advantage that sets them up very successfully for the present and future.
How can organisations take advantage of these future trends?
The pandemic has provided all businesses with an opportunity to reflect and engineer underlying changes that will serve them for the long term. In the future, companies must foster a digital-first approach across the entire C-suite and manifest it across all areas of the organisation. This should be supported by a strong technological foundation, to accelerate change in all parts of their business, which in turn will be a direct function of the technology decisions they make today.