Our customers are those for whom audio excellence is essential: Seah Hong Kiat, VP, enterprise solutions APAC, EPOS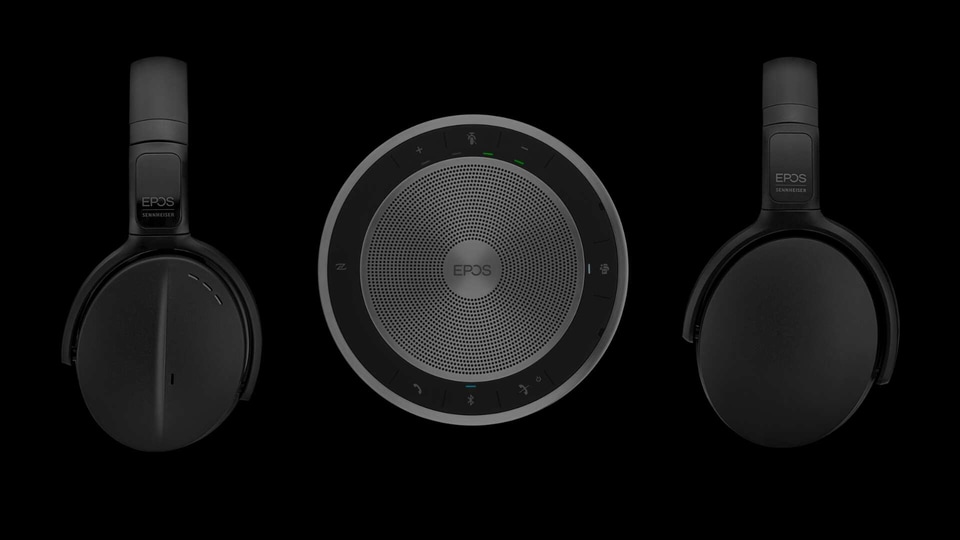 EPOS made its India debut in December last year. To understand what plans the company had for the new market and the new year, we chatted with Seah Hong Kiat, vice president, Enterprise Solutions APAC at EPOS. Read on…
EPOS made its India debut on December 9 last year by launching a melee of audio solutions for the market. With products aimed at the "modern Indian workforce", EPOS brings in a 115-year legacy of sound and design. The company already operates in over 30 countries and India is the latest one to be added on to map.
We at HT Tech spoke to Seah Hong Kiat, vice president, Enterprise Solutions APAC for EPOS, to find out more about what their plans are for the India market and for 2021.
Here are some excerpts from out chat:
2020 has been tough for almost all industries, so why did you decide to launch in India this year?
There is no better time to launch a new brand in any market when EPOS emerged as a new entity under Demant Group. EPOS derives from Latin and ancient Greek and is used to describe epic stories, speech and poetry. The name encapsulates our dedication to create solutions that enforce ways of communication and unleash human potential through the power of audio. And that's why we're super excited to share our new beginning with our customers and partners in India
Tell us about your other markets, and what made you decide on picking India as where you wanted to head next?
EPOS operates in a global market with offices and partners in more than 30 countries and builds on more than 115 years of experience in sound and innovation. India is not a new market for EPOS as we've operated for the past 10 years under the Sennheiser heritage. Over the years, we have built a great foundation of customers and partners; hence it is our aim to continue our momentum to drive success and bring upon new audio experience to our Indian customers.
Who is the ideal target audience for you?
Our products appeal to a range of professional needs, from global businesses needing to provide thousands of employees with high quality headsets to SMEs'. Our customers are anyone for whom audio excellence is essential. We are proud to support essential services such as Air Traffic Control to multi-national customer services center and to educational institutions.
Who do you think are your competitors and what differentiates you from them?
As part of the Demant Group, with decades of specialist audio technology at our fingertips, EPOS offers a focus on audio excellence that is unparalleled. We combine this with a dedication to a premium experience, with design that offers optimum comfort and style appeal. In addition, our commitment to applying the latest audio technology developments to our products means that our users know that they will always be having a premium audio experience through our products.
We use the most advanced audio and collaboration technologies to create solutions that are powerful, reliable, and easy to use. By providing the perfect balance of excellent audio and comfort, our products support professionals to stay focused and maximize productivity.
What are your top products?
'Adapt' and 'Expand' are specially designed keeping in mind the demand of today's workforce. They need versatile audio solutions that easily integrate with their devices - whether working at home, at the office or on the go, focusing more on the ability to multi-task. The 'Adapt' range and Expand 30T by EPOS caters to professionals looking for audio solutions that adapt to their busy lifestyle through versatility. It offers an outstanding sound quality, that allows flawless communication in any environment.
Based on leading and advanced technologies, EPOS, delivers high-end audio solutions designed for enterprises and gamers. As part of the Demant Group, EPOS builds on more than 115 years' experience in sound and innovation and specializes in premium audio solutions with design, technology, and performance as paramount parameters.
What's plans for 2021, now that you have launched the brand in India?
We at EPOS are excited about bringing new products to the Indian market. Our aim is to continue our effort in development products and solutions relevant for our customers. Looking into 2021, EPOS new product launch plans are earmarked throughout 1H; starting as early as Q1 2021.