Paytm now lets users send and receive money via UPI: Here's how to use it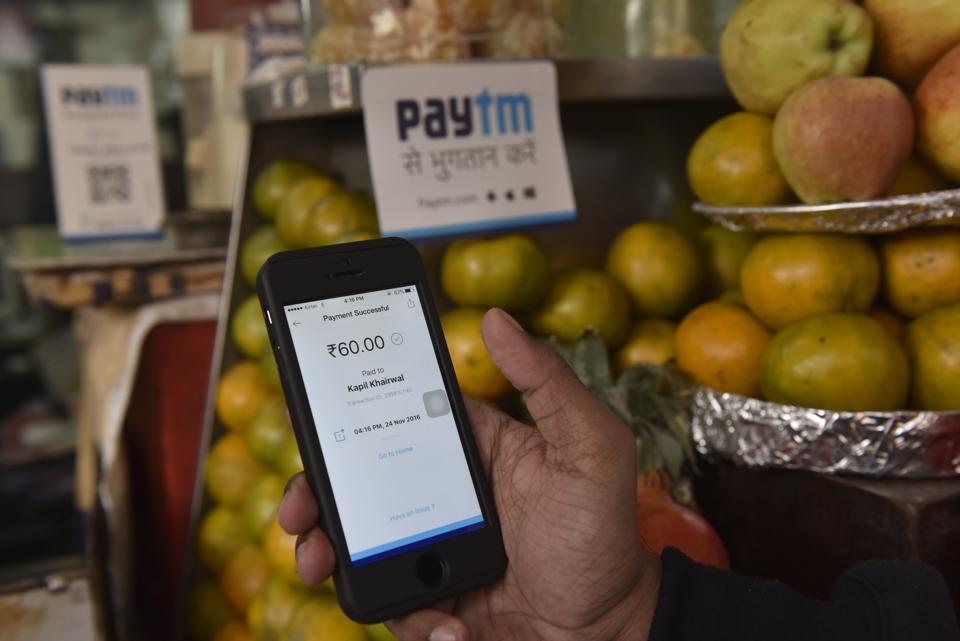 Paytm users can now send and receive money using the in-app UPI feature. Here's a step-by-step guide on how to use the feature.
Paytm on Tuesday announced support for the government-backed Unified Payment Interface (UPI) on its platform. Starting today, Paytm users will be able to transfer money to their friends using in-app UPI feature.
The facility is currently available for Android users. The iOS version of the feature will be rolled out in the coming days.
Here's how to make UPI payment through Paytm:
Users can create their own Paytm BHIM UPI ID through the app. The ID will be issued by Paytm Payments Bank. Alternatively, users can link their existing UPI ID with other bank with Paytm's.
"Paytm users can link any of their savings bank account with a unique Paytm BHIM UPI ID and start sending & accepting money. Paytm BHIM UPI IDs are being accepted across all banks and BHIM UPI apps," the company said in a release.
Step 1: Tap on the BHIM UPI icon on the home screen of the app. It is located next to Pay and Passbook options on the top center.
Step 2: The app will auto generate a unique Paytm ID that is linked to your registered phone number. For example, if your registered mobile number is 9123456789, the UPI ID will be generated as 9123456789@paytm.
Step 3: Link your bank account with Paytm UPI ID. Paytm will automatically fetch details if your bank has been linked with your registered mobile number.
The app will create a unique UPI QR code. There are three options - send money, request money and scan & pay, which are self-explanatory. At the bottom of the app screen, there are two tabs that display transaction history and UPI requests respectively.
Step 4: You can send money to anybody by entering their UPI ID, bank account or Aadhaar details. Enter the bank account you want to transfer the money.
Step 5: Enter bank credentials such as account number, IFSC code and the amount to transfer.
Step 6: Verify the payment by tapping confirm button on the screen. Your payment is complete.
Big boost to UPI and another salvo at WhatsApp
Paytm's latest feature is set to give a fresh impetus to the government-backed UPI platform. The digital wallet firm has approximately 280 million users and more than 100 million app installs. Moreover, it's backed by nearly five million offline merchant partners.
The company says it will be training its partners to create Paytm BHIM UPI ID and accept money using the same. Merchants will also have the option to add multiple bank accounts with the single Paytm BHIM UPI ID, and accept money directly into their bank accounts.
Since demonetisation last year, digital transactions through the UPI platform have grown by 77 times. National Payments Corporation of India (NPCI), an umbrella organisation for all retail payments in India, recently reported that as many as 76.96 million transactions were made in October via UPI, up from 30.98 million in September.
The surge in the number of transactions could also have been driven by Google's new Tez UPI-based payment service. The app last month revealed it had garnered more than 7 million users in just over a month since its launch on September 18. The company claimed it had registered 30 million transactions during the period. ALSO READ: Google reveals why Tez app doesn't support 'pay by Aadhaar' feature
That being said, it's worth noting that WhatsApp's much-anticipated payment feature is also expected to be based on the UPI platform. While WhatsApp is most likely to launch the payment facility by end of the next month, Paytm has been aggressively working to bring new and similar features.
Just last week, Paytm introduced an in-app messaging facility called Inbox, allowing users to message as well as send money via the app. Through Paytm Inbox, users send text messages, multimedia and even share live location and recall messages, just like WhatsApp.
The company on Sunday disclosed that Inbox had garnered more than 3 million users within two days of launch. Over 15 million messages were exchanged during the said period, contributing to about 40% of overall traffic, Paytm said.