Setting up multi-room audio? Come, join me in my quest!
I'm back with my quest for home entertainment nirvana and this time I'm frustrated and flummoxed. My home theatre is coming along nicely (only on paper till now) and I will post my progress here. Rajiv Makhni writes...
I'm back with my quest for home entertainment nirvana and this time I'm frustrated and flummoxed. My home theatre is coming along nicely (only on paper till now) and I will post my progress here. As of now, it's my second quest that is making me sweat bricks: having a multi-room audio setup that is easy, doesn't cost a bomb, sounds really good and also has the flexibility to do all things musical.
Also read:
Looking for a smartphone? To check mobile finder click here.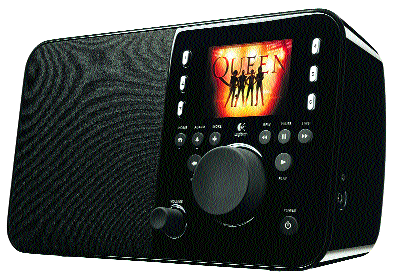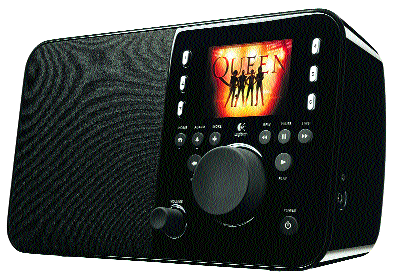 Let me now define what I am looking for. It's not a wish list, it's not a utopian dream. I'm not trying to make this into an audiophile holy grail - it's pretty much what everybody should be aiming for. I need audio in most rooms of the house; it should be able to play all the digital music I have (FLAC, Apple Lossless and MP3) from a single source; each system should also be able to take a USB flash drive that has music on it; I should be able to control them all with a single controller; I should be able to stream high quality Internet radio (Pandora, Spotify, GrooveShark) through them natively and I shouldn't be expected to run hoops and jump ropes to set it up. I didn't think it was a tough list of wants. Boy, was I wrong!
The first option I threw out was the specialist setups. The costs are so exorbitant that every note of music coming out of the final system installed would be truly painful to the ear and the wallet. You really can't enjoy music if it costs more than your house to listen to it. The second option out of the windows was Apple TV as it restricts you to Apple-only formats and hacking wasn't what I was looking at. After extreme research, massive experimentation and browsing through discussion forums across the world my choices were whittled down to two.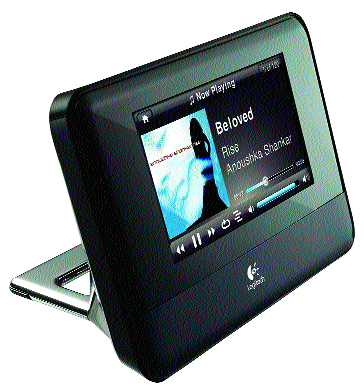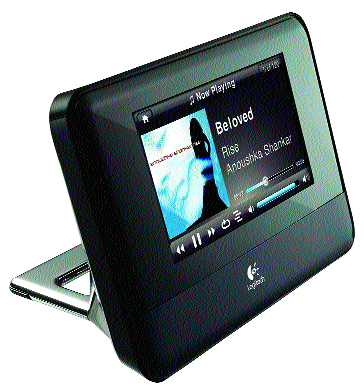 But... It costs a lot, the speaker unit isn't really audiophile level (you'll need to buy two speakers per room to get real stereo), if you want to go with just the amp and supply your own speakers then the cost is prohibitive, it doesn't have a USB port to play music without the mesh network, needs extra equipment to create the mesh network and it doesn't play all hi-def lossless music formats (and I'm not re-encoding my entire music
collection for this).
Logitech SqueezeBox Touch
What it is: Logitech making an audiophile product sounds like an oxymoron, but it's true. Logitech acquired SlimDevcies, a company that shook up the tech world a few years back with some serious equipment. The SqueezeBox range is again extensive, (built-in speaker, Net streaming radio, a boombox that has been strangely discontinued, the Touch and the Duet for adding your own speakers and controller apps for phones and Tablets). My choice here was the Touch. A nice looking piece of equipment, a big touchscreen, intelligent enough to increase font size on the screen when you use the remote from across the room, indexes music according to tags or folder, nice DAC built in and priced pretty well.
But... It needs its own server running on a computer (thus you have to have a computer on all the time), the USB port on it is a serious hit or miss (plays only some drives, needs USB hard drives to be powered as it can't handle the power needs, will stutter and stop if you have too many songs on a drive) and can have issues if you have a lot of traffic on your WiFi network as it doesn't create a mesh of its own.
There are some problems common to both. The big one is that both aren't available in India officially and I find picking up things from 'specialist shops' akin to playing Russian roulette. These kind of things need guarantees and some fly-by-night 'Box Seller' isn't going to give you that. The other big one isn't to do with the product but with Net streaming radio as a whole. Almost every good one caters to either the US or Europe and blocks Net connections and IP addresses from India. Now I wouldn't do anything illegal ever but using a VPN isn't illegal (as I do need it for my other work) and that works wonders for making sure that my IP doesn't get blocked :)
So, as of now, my quest remains just that -a quest. Maybe somebody out there has found the solution. Write in to me and tell me how you've solved your multi-room audio problem. I will thank you multiple times.
Rajiv Makhni is managing editor, Technology, NDTV and the anchor of Gadget Guru, Cell Guru and Newsnet 3.
Follow Rajiv on Twitter at twitter.com/RajivMakhni
From HT Brunch, October 30
Follow us on twitter.com/HTBrunch
Connect with us on facebook.com/hindustantimesbrunch
Follow HT Tech for the latest tech news and reviews , also keep up with us on Twitter, Facebook, and Instagram. For our latest videos, subscribe to our YouTube channel.
First Published Date:
29 Oct, 03:39 PM IST
71589382277297
NEXT ARTICLE BEGINS