The right investments: Top 6 tech venture capitalists should be eyeing in 2021
Sectors like e-health, fintech, SAAS, OTT, social commerce, e-commerce, edtech, consumer tech, online gaming, have emerged as royalties.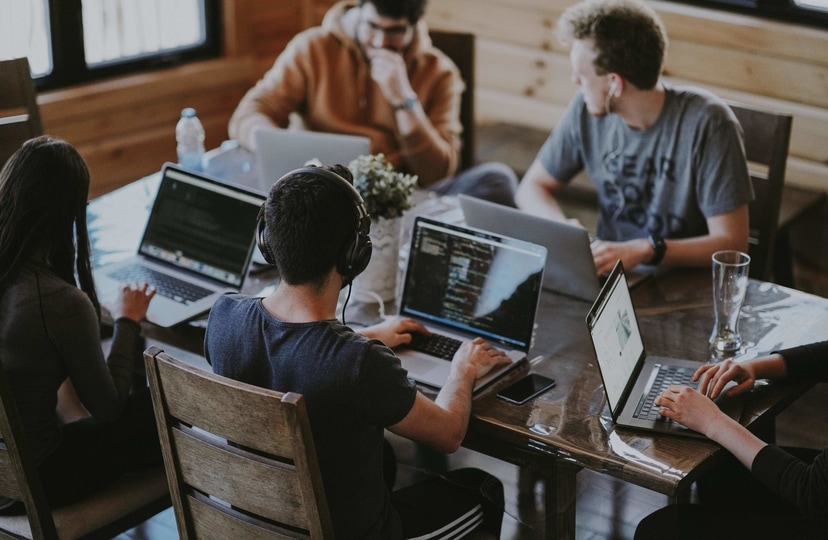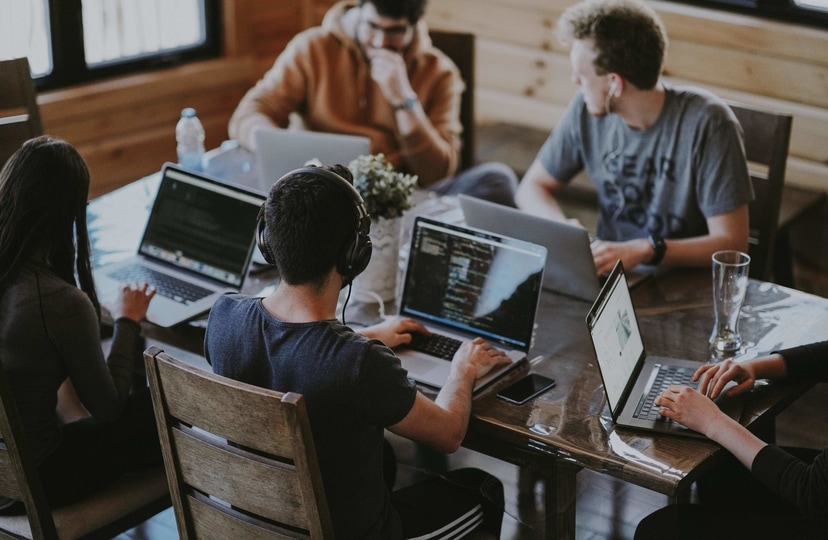 The world continues to change in the new normal. Businesses have started on the path of recovery. Lockdowns are being lifted. Survival and sustainability has again taken up the front seat with profitability as the co-pilot. Startup funding is back on the rise and venture capitalists funding a slow down cycle is witnessing a revival. Sectors like e-health, fintech, SAAS, OTT, social commerce, e-commerce, edtech, consumer tech, online gaming, have emerged as royalties.
Renewed interest in early stage startups
Also read:
Looking for a smartphone? To check mobile finder click here.
Early stage startups are in a very critical juncture at this point. Many of our VC partners noticed an outlook change among early stage startups. The pandemic hit has made them more prudent, made them realise the importance of profitability and financial management. This, in turn, has led to the emergence of market ready, innovative early stage startups. In a report by Venture Intelligence, it was found that the August – October period witnessed a major surge in the early stage funding with $323 million across 101 deals.
Even among early stage sectors, deep tech, tech IP/innovation e-health, fintech, SAAS, OTT, social commerce, e-commerce, edtech, consumer tech , online gaming, have emerged as winners. Here are our best bets that are likely to gain a lot of VC attention in 2021:
Medtech
Medical technology (MedTech) includes hospital equipment,surgical tools ,implants, software, and various other kinds of life-saving and life-enhancing technologies. The MedTech industry in India is estimated to be Rs50-70,000 crore, growing at 15% annually, and is expected to reach Rs.150,000 crores by 2025. Globally, the sector is also growing, from $500 billion today, to an expected $600 billion by 2025, according to reports.
Also read: NITI Aayog, SAP Labs partner to boost Indian startup ecosystem
The onset of the pandemic forced this sector to evolve even more rapidly. This is one sector that cannot evolve without government motivation. The GoI has recognized this need and has been doing a lot to boost this sector. The 'Make in India' movement, for example. Certain crucial medical devices that were earlier imported are now being manufactured in India, ensuring affordable and easy procurement of components.
BIRAC, the funding wing of the Department of Biotechnology, has provided grants to over a hundred MedTech projects. STPI has also launched six centers of excellence (CoEs) in emerging technologies and 10-15 more CoEs are in the pipeline.
These CoEs will focus on new age technologies including artificial intelligence, machine learning, data analytics, autonomous connected electric shared (ACES) mobility, block chain, VR/AR, fintech, medtech, agritech among others. Through these centers, STPI shall act as single-window facilitation centres to extend requisite lab support, funding and mentoring to startups.
VC interest in the sector has been slowly increasing and we believe that given the situation, this sector can provide a high ROI to VCs.
Fintech
This is one sector that continued to witness steady fund inflow from investors. In August 2020, FinTech startups worldwide raised $2.80 billion worth of VC/PE investments across 220 deals.
Also read: Agritech startup Farmkart to raise ₹90 crore from VCs for pan-India expansion
Fintech-driven financial services especially in lending, insurtech and distribution have been attracting significant investments. Covid-19 has nothing but a boost for the fintech sector. Indian fintech scene saw global players like Amazon investing in digital wallets and insurance.
With the social distancing norms in play, digital payments and transactions are only going to grow upwards. Not only the direct fintech sectors but fintech enabled sectors like cybersecurity,etc will also see increased investor attention..
AI enabled consumer tech and machine learning (ML)
AI in India has had an eventful journey – from Computer Vision to Machine Learning and cloud. Today, the Global AI market is estimated to be worth about US$28 Billion and is expected to grow at a CAGR of 33% to $200 billion by 2026, according to Fortune Business Insights. According to Accenture, AI has the potential to contribute $957 billion — 15% of India's current gross value by 2035.
India is one of the major developers of AI enabled solutions. The Govt of India also has been keenly supporting the AI sector. The Ministry of Electronics and Information Technology (MeitY) has been working on a proposal of the National Mission of Artificial Intelligence.
AI and ML are technologies that have seen a major surge with respect to investment. Manufacturing, healthcare, fashion, agriculture – all sectors are seeing widespread use of this. AI trends are revolutionising the changes across industries. Chatbots for customer success, AI powered performance boosting chips, cyber security, etc are some of the examples of how AI enabled consumer tech is on the rise.
Also read: Indian tech start-ups confident of revenue acceleration, cash availability improvement: Nasscom
Investment funds, venture capital firms and corporate financial specialists are venturing up equity investments in artificial intelligence (AI) start-ups. Considering all these, this would be a sector of interest for VCs.
Agritech
India is home to more than 500 agritech startups, who have raised a cumulative $250 million in venture funding in 2019. It is forecasted that the sector will attract more than $500 million in funding in the next couple of years. Aavishkaar, Accel, Ankur Capital, Beenext and Omnivore were the early investors in the sector and funds like Blume, Nexus, Sequoia, Tiger Global are also investing in the sector currently.
There are a few challenges that are inherent in this sector which makes it a somewhat risky sector and investors need to be comfortable with longer exit cycles in general.
We believe that the Indian agritech has a lot of potential and with the kind of rising interest of VCs in it this year,agritech will be our bet for 2021 as well.
Edtech
Edtech has been the flavour of the year in 2020. January -September 2020 saw investments worth $1.4 billion being made across 76 funding deals in edtech. Edtech was the top sector in terms of total funding between the said period and third in terms of the total funding deals.
Byju's remains the most valuable edtech startup in the world. Vedantu's total fundraise crossed $200 million and the company's valuation stood at $600 million, making it second most valued Edtech company in India after Byju. The market size of edtech is estimated to be $10.4 billion (2025), a 3.7x surge compared to the $2.8 billion in 2020. India is also expected to have more than 37 million paid edtech users by 2025.
Edtech startups are dispersed amongst sectors such as K-12, vocational training, corporate training, higher education, online tests. The adoption of technologies like AR, VR, blockchain and STEM Labs have been able to instil confidence among Indian parents as well educators that edtech platforms can not only assimilate but also compliment the learning system of students.
Online learning adoption in India is at an all-time high. Considering the same, we can safely bet that Edtech is likely to maintain its stronghold in 2021 as well.
Also read: The world has just scratched the surface of AI use, says Intel's Nivruti Rai
Rising Star - Online Gaming
Online Gaming is neither new nor underrated. However, what Covid-19 did was democratise it. Many gaming companies and platforms reported increased revenues during the pandemic. Pandemic period also saw the rise of cloud-based gaming.
India has also seen significant foreign investments in the gaming sector. For example - French video game company Ubisoft has two development studios in India, American video game publisher Rockstar Games acquired Dhruva Interactive, an Indian video game development company headquartered in Bengaluru in 2019 which was later merged into Rockstar India Studio, etc.
In September, Dream Sports, India's most valuable sports technology company, raised $225 million led by Tiger Global Management, TPG Tech Adjacencies and ChrysCapital, taking its valuation to over $2.5 billion from existing $1.1 billion.
India's gaming industry attracted about $350 million in investments from venture capital firms between 2014 and the first few months of 2020. Some of the recent biggest funding rounds include $41 million investment by Sequoia Capital and Times Internet in Mobile Premier League in 2019, and $20 million investment made by One97 and AG Tech holdings in Paytm Games in 2020.
India is among the top five online mobile gaming countries globally. As per a study by Federation of Indian Chambers of Commerce & Industry (FICCI), an association of business organizations in India, online gaming in India is expected to grow faster than the global online gaming industry. Real money games (RMG), mobile-centric/casual games and e-sports registered huge user traction. As a result, online gaming companies in India registered a 24% spike in traffic between the weeks of February 10 and 16, 2020 and March 16 and 22, 2020.
Continued mobile growth, rise in esports,rapid internet penetration shall continue to fuel the rise of online gaming and we can safely conclude that this sector will continue enjoying the investor attention.
Apart from the above, we foresee considerable traction in blockchain, agritech, OTT, SAAS sectors.
This article has been written by Alok Patnia, Managing Partner, ProfitBoard Ventures.
Follow HT Tech for the latest tech news and reviews , also keep up with us on Twitter, Facebook, and Instagram. For our latest videos, subscribe to our YouTube channel.
First Published Date:
10 Dec, 01:58 AM IST
71607542937193
NEXT ARTICLE BEGINS