What comes next? Riding the wave of future technology
In this new wave of discovering technologies that build the future, we're all investing in both quantitative and qualitative assets. Technology aggregation based on user experience and ecological thinking will be a new trend in the industry.
14 Jan 2021, 01:50 PM IST
in news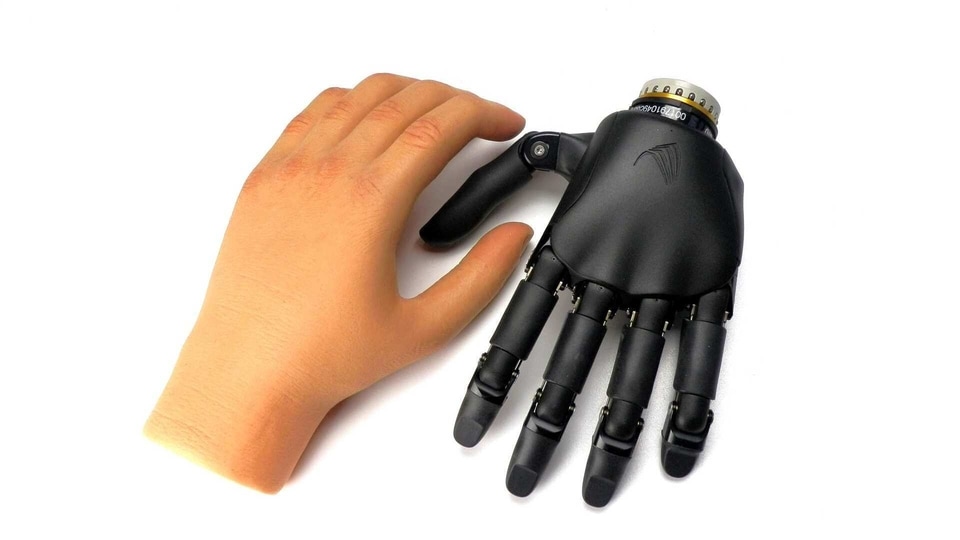 Flying cars, robot butlers, internet for everyone?
There are innumerable futuristic technologies like these that promise to change the world as we know it, in the coming years. The future of technology comprises of anything and everything that we can imagine, brought to life by innovation, to fulfill our needs, comforts, and wishes, which determine our future choices. Today, technology is present in every facet of our lives – from the moment we wake up till the time we go to bed, it assists, supports and makes our lives easier.
Over time, our evolving needs have led technological innovators to push further and introduce ground-breaking innovations that meet the demand. With the increasing use of data, more and more devices can now be connected. In the months ahead, there is not doubt that technologies like AI (artificial intelligence), AR (augmented reality), VR (virtual reality) etc will continue to redefine user experience.
A recent report mentioned that any individual looks at their phones for more than 2.5 hours and makes about 35,000 decisions on an average, in a single day. While that sounds like a mammoth task, AI or artificial intelligence is one of the technologies that helps us do this efficiently and effectively.
From digital assistants recognising voices and operating various smart devices as per instructions to simple object recognition and information search, AI is intricately woven into our technological lives. AI even powers the security features like face recognition, voice recognition and fingerprint technology.
What's even more exciting is how the combination of this technology with augmented reality is giving rise to a whole new dimension! This has digitally amalgamated the physical and virtual world, thus transforming the user experience.
For instance, the AR Glass which when powered by smartphones, provides users with a more immersive and holistic visual experience. Some of the other endless possibilities of applying this technology include AR multi-level player games, digitally placing furniture in our rooms, immersive virtual traveling, creating prototypes and structural designs – all through a device compact enough to fit into our pockets.
All about screens
For smartphone makers specially, innovation is key. The screen for one, is a crucial aspect of a mobile device and the focus of innovation. From the time when mobile phones had analog screens that could only be used as a basic display, we have come a long way to an era of touch recognition technology and a screen's ability to sense their surroundings and switch on and off.
Innovation in screen technology is driven by consumer needs and usage of the device for both entertainment and work purposes. Users stream video content, play games, and also execute business operations through their smartphones, creating a need for a bigger, better screens with the same sleek, lightweight, and compact body. Hence, the need to make the pictures on the display clearer, increase the refresh rate, make devices sleeker, decrease heating over long usage, and most importantly, on innovations to make the screen even bigger.
The future of screen technology is focused on increasing the dimensions of the display for additional visual and functionality comfort. Innovative technologies are being created where screens can be compressed into two or more folds, and be opened up like a book, creating a tablet-like display. The other concept is a more futuristic design whereby the screen wraps around the edges of the phone, increasing the display size.
In 2020, these concepts have actually been showcased to the world, paving the way for more futuristic designs next. It will be interesting to see what other ways can be used to increase the size of the screen in order to make the experience more immersive.
Just like screen technologies, innovation in charging technology has taken precedence. To cater to the need for longer battery life and faster charging due to the increased use of smartphones, the industry introduced fast-charging technology and wireless charging for ease of use and functionality comfort.
Wireless charging brought the evolution of charging tech to the forefront. The latest wireless chargers are equipped to withstand a power of 125W and can charge an 4000mAh battery in 20 minutes at the fastest rate. We now focus on providing superfast charging capabilities to give users complete freedom to use their smartphones whenever and wherever.
Exploring the future with humanism as the backbone
In this new wave of discovering technologies that build the future, we're all investing in both quantitative and qualitative assets. Technology aggregation based on user experience and ecological thinking will be a new trend in the industry.
We are at the verge of a new decade, and it will be an era of integration of all things - where a device can talk to other devices, where a device itself has the ability to learn and where the multi-device composition of the interconnected ecology provides services to users.
The developing 5G technologies, coupled with the investments in the research and development around a multi-device ecosystem will definitely lead us to a more connected future.
But while we are still here, we should not lose the ability to empower people with technology, and continue to be people-oriented, user-centric, with user experience driving products and technology. A large part of invention and innovations should come from understanding consumer needs, after all, consumer is king.
Technology should empower people and help them capture the beauty around them and unleash their imagination, thereby ensuring everyone gets the best out of life.
This article has been written by Tasleem Arif, VP and R&D Head, OPPO India