Why TRAI's ruling could mean the end for Facebook's Free Basics
No matter what website you browse or app you use, it will cost the same amount of ₹MB.
09 Feb 2016, 07:37 AM IST
in news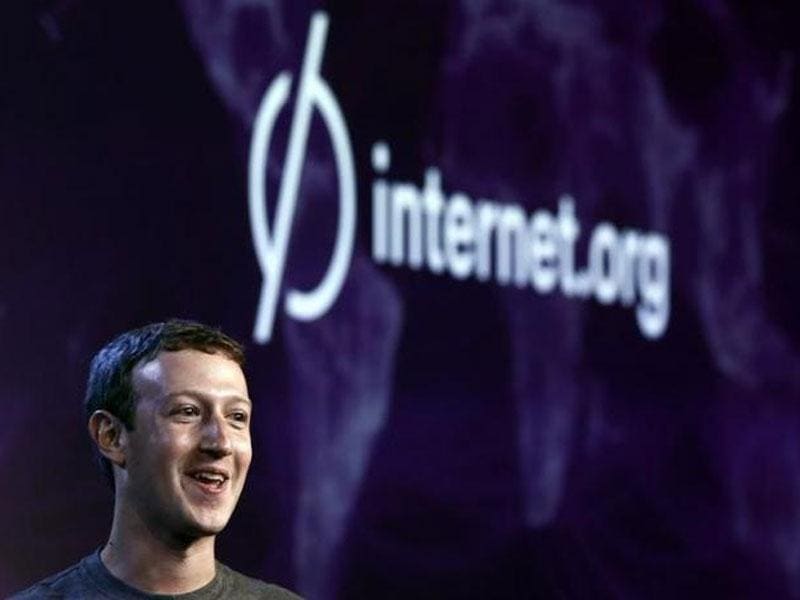 The Telecom Regulatory Authority of India (TRAI) has banished differential pricing which allowed free access to some apps as a result of pacts between telecom operators and developers. That means, no free Facebook through Free Basics and no surcharges for making voice calls over WhatsApp or Skype. Barring of such zero-rating services makes sure that, no matter what website you browse or app you use, it will cost the same amount of ₹MB.
The regulator, warned the operators that they cannot enter into any arrangement based on discriminatory pricing, and also said that operators will be fined between ₹ 50,000-50 lakh if the ruling is violated.
Read more: TRAI says no to Facebook's Free Basics, supports net neutrality
"No service provider shall enter into any arrangement, agreement or contract, by whatever name called, with any person, natural or legal, that has the effect of discriminatory tarlffs for data services being offered or charged by the service provider for the purpose of evading the prohibition in this regulation," TRAI said in a statement.
Despite Facebook CEO Mark Zuckerberg's aggressive campaigning for Free Basics in the duration of accepting replies from the public and telecom operators, the service isn't going to be allowed in the form that Zuckerberg had intended. Either it will have to be a great product for users to prefer over others — as it will cost the same — or offer the entire internet for free and not just a select few.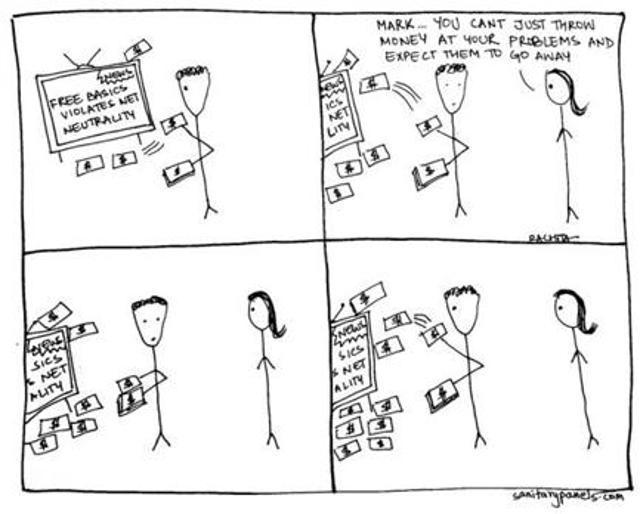 This speed bump in Facebook's way of tapping into the disconnected billions of rural India, is likely to divert their attention to other project like the rural WiFi programme. According to The Hindu , the programme is already being tested in 25 locations out of the target 100 and will be a joint effort between Facebook and BSNL to provide WiFi connectivity to the rural areas of in Western and Southern parts of the country. While fine details of the programme remain vague and Facebook denied to comment (except repeating that the programme is still in testing stages), one thing we can now be sure of, is that users will have access to all the sites when the programme is implemented.
Read more: TRAI may be against differential pricing, to announce guidelines
Even Airtel had tried a similar approach to make free internet access profitable by tying up with app developers. Apps registered under the scheme wouldn't incur data charges to Airtel customers visiting them. The so called Airtel Zero will also have to be scrapped since it violated TRAI's ruling against differential pricing.
Facebook has finally broken its silence over TRAI's decision and the company said that it was disappointed with the outcome. In a response to the ruling, Facebook said, "Our goal with Free Basics is to bring more people online with an open, non-exclusive and free platform. While disappointed with the outcome, we will continue our efforts to eliminate barriers and give the unconnected an easier path to the internet and the opportunities it brings."