YouTube executives ignored warnings, letting toxic videos run rampant
YouTube's problem is that it allows the nonsense to flourish. And, in some cases, through its powerful artificial intelligence system, it even provides the fuel that lets it spread.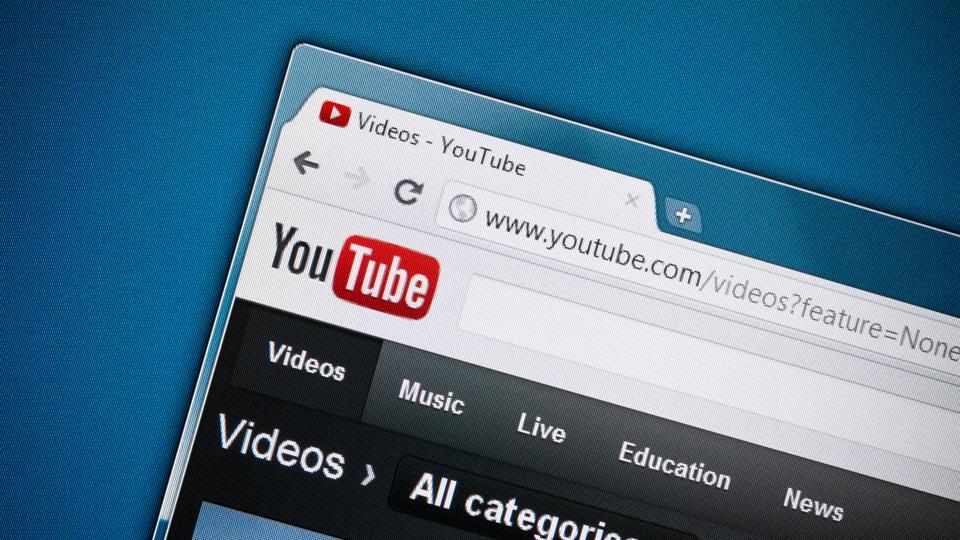 A year ago, Susan Wojcicki was on stage to defend YouTube. Her company, hammered for months for fuelling falsehoods online, was reeling from another flare-up involving a conspiracy theory video about the Parkland, Florida high school shooting that suggested the victims were "crisis actors."
Wojcicki, YouTube's chief executive officer, is a reluctant public ambassador, but she was in Austin at the South by Southwest conference to unveil a solution that she hoped would help quell conspiracy theories: a tiny text box from websites like Wikipedia that would sit below videos that questioned well-established facts like the moon landing and link viewers to the truth.
Wojcicki's media behemoth, bent on overtaking television, is estimated to rake in sales of more than $16 billion a year. But on that day, Wojcicki compared her video site to a different kind of institution. "We're really more like a library," she said, staking out a familiar position as a defender of free speech. "There have always been controversies, if you look back at libraries."
Since Wojcicki took the stage, prominent conspiracy theories on the platform—including one on child vaccinations; another tying Hillary Clinton to a Satanic cult—have drawn the ire of lawmakers eager to regulate technology companies. And YouTube is, a year later, even more associated with the darker parts of the web.
The conundrum isn't just that videos questioning the moon landing or the efficacy of vaccines are on YouTube. The massive "library," generated by users with little editorial oversight, is bound to have untrue nonsense. Instead, YouTube's problem is that it allows the nonsense to flourish. And, in some cases, through its powerful artificial intelligence system, it even provides the fuel that lets it spread.
Wojcicki and her deputies know this. In recent years, scores of people inside YouTube and Google, its owner, raised concerns about the mass of false, incendiary and toxic content that the world's largest video site surfaced and spread. One employee wanted to flag troubling videos, which fell just short of the hate speech rules, and stop recommending them to viewers. Another wanted to track these videos in a spreadsheet to chart their popularity. A third, fretful of the spread of "alt-right" video bloggers, created an internal vertical that showed just how popular they were. Each time they got the same basic response: Don't rock the boat.
ALSO READ: YouTube will no longer recommend conspiracy videos
The company spent years chasing one business goal above others: "Engagement," a measure of the views, time spent and interactions with online videos. Conversations with over twenty people who work at, or recently left, YouTube reveal a corporate leadership unable or unwilling to act on these internal alarms for fear of throttling engagement.
Wojcicki would "never put her fingers on the scale," said one person who worked for her. "Her view was, 'My job is to run the company, not deal with this.'" This person, like others who spoke to Bloomberg News, asked not to be identified because of a worry of retaliation.
YouTube turned down Bloomberg News' requests to speak to Wojcicki, other executives, management at Google and the board of Alphabet Inc., its parent company. Last week, Neal Mohan, its chief product officer, told The New York Times that the company has "made great strides" in addressing its issues with recommendation and radical content.
A YouTube spokeswoman contested the notion that Wojcicki is inattentive to these issues and that the company prioritizes engagement above all else. Instead, the spokeswoman said the company has spent the last two years focused squarely on finding solutions for its content problems. Since 2017, YouTube has recommended clips based on a metric called "responsibility," which includes input from satisfaction surveys it shows after videos. YouTube declined to describe it more fully, but said it receives "millions" of survey responses each week.
ALSO READ: YouTube to work with Wikipedia to curb conspiracy theory videos
"Our primary focus has been tackling some of the platform's toughest content challenges," a spokeswoman said in an emailed statement. "We've taken a number of significant steps, including updating our recommendations system to prevent the spread of harmful misinformation, improving the news experience on YouTube, bringing the number of people focused on content issues across Google to 10,000, investing in machine learning to be able to more quickly find and remove violative content, and reviewing and updating our policies -- we made more than 30 policy updates in 2018 alone. And this is not the end: responsibility remains our number one priority."
In response to criticism about prioritizing growth over safety, Facebook Inc. has proposed a dramatic shift in its core product. YouTube still has struggled to explain any new corporate vision to the public and investors - and sometimes, to its own staff. Five senior personnel who left YouTube and Google in the last two years privately cited the platform's inability to tame extreme, disturbing videos as the reason for their departure. Within Google, YouTube's inability to fix its problems has remained a major gripe. Google shares slipped in late morning trading in New York on Tuesday, leaving them up 15 percent so far this year. Facebook stock has jumped more than 30 percent in 2019, after getting hammered last year.
YouTube's inertia was illuminated again after a deadly measles outbreak drew public attention to vaccinations conspiracies on social media several weeks ago. New data from Moonshot CVE, a London-based firm that studies extremism, found that fewer than twenty YouTube channels that have spread these lies reached over 170 million viewers, many who where then recommended other videos laden with conspiracy theories.
The company's lackluster response to explicit videos aimed at kids has drawn criticism from the tech industry itself. Patrick Copeland, a former Google director who left in 2016, recently posted a damning indictment of his old company on LinkedIn. While watching YouTube, Copeland's daughter was recommended a clip that featured both a Snow White character drawn with exaggerated sexual features and a horse engaged in a sexual act. "Most companies would fire someone for watching this video at work," he wrote. "Unbelievable!!" Copeland, who spent a decade at Google, decided to block the YouTube.com domain.
Micah Schaffer joined YouTube in 2006, nine months before it was acquired by Google and well before it had become part of the cultural firmament. He was assigned the task of writing policies for the freewheeling site. Back then, YouTube was focused on convincing people why they should watch videos from amateurs and upload their own.
A few years later, when he left YouTube, the site was still unprofitable and largely known for frivolity (A clip of David, a rambling seven-year old drugged up after a trip to a dentist, was the second most-watched video that year.) But even then there were problems with malicious content. Around that time YouTube noticed an uptick in videos praising anorexia. In response, staff moderators began furiously combing the clips to place age restrictions, cut them from recommendations or pull them down entirely. They "threatened the health of our users," Schaffer recalled.
He was reminded of that episode recently, when videos sermonizing about the so-called perils of vaccinations began spreading on YouTube. That, he thought, would have been a no-brainer back in the earlier days. "We would have severely restricted them or banned them entirely," Schaffer said. "YouTube should never have allowed dangerous conspiracy theories to become such a dominant part of the platform's culture."
Somewhere along the last decade, he added, YouTube prioritized chasing profits over the safety of its users. "We may have been hemorrhaging money," he said. "But at least dogs riding skateboards never killed anyone."
Beginning around 2009, Google took tighter control of YouTube. It ushered in executives, such as sales chief Robert Kyncl, formerly of Netflix, for a technical strategy and business plan to sustain its exploding growth. In 2012, YouTube concluded that the more people watched, the more ads it could run—and that recommending videos, alongside a clip or after one was finished, was the best way to keep eyes on the site.
So YouTube, then run by Google veteran Salar Kamangar, set a company-wide objective to reach one billion hours of viewing a day, and rewrote its recommendation engine to maximize for that goal. When Wojcicki took over, in 2014, YouTube was a third of the way to the goal, she recalled in investor John Doerr's 2018 book Measure What Matters.
"They thought it would break the internet! But it seemed to me that such a clear and measurable objective would energize people, and I cheered them on," Wojcicki told Doerr. "The billion hours of daily watch time gave our tech people a North Star." By October, 2016, YouTube hit its goal.
That same fall, three Google coders published a paper on the ways YouTube's recommendation system worked with its mountain of freshly uploaded footage. They outlined how YouTube's neural network, an AI system that mimics the human brain, could better predict what a viewer would watch next. The research notes how the AI can try to suppress "clickbait," videos that lied about their subject and lost viewer's attention.
Yet it makes no mention of the landmines—misinformation, political extremism and repellent kid's content—that have garnered millions and millions of views and rattled the company since. Those topics rarely came up before the 2016 U.S. election. "We were so in the weeds trying to hit our goals and drive usage of the site," said one former senior manager. "I don't know if we really picked up our heads."
YouTube doesn't give an exact recipe for virality. But in the race to one billion hours, a formula emerged: Outrage equals attention. It's one that people on the political fringes have easily exploited, said Brittan Heller, a fellow at Harvard University's Carr Center. "They don't know how the algorithm works," she said. "But they do know that the more outrageous the content is, the more views."
People inside YouTube knew about this dynamic. Over the years, there were many tortured debates about what to do with troublesome videos—those that don't violate its content policies and so remain on the site. Some software engineers have nicknamed the problem "bad virality."
Yonatan Zunger, a privacy engineer at Google, recalled a suggestion he made to YouTube staff before he left the company in 2016. He proposed a third tier: Videos that were allowed to stay on YouTube, but, because they were "close to the line" of the takedown policy, would be removed from recommendations. "Bad actors quickly get very good at understanding where the bright lines are and skating as close to those lines as possible," Zunger said.
His proposal, which went to the head of YouTube policy, was turned down. "I can say with a lot of confidence that they were deeply wrong," he said.
Rather than revamp its recommendation engine, YouTube doubled down. The neural network described in the 2016 research went into effect in YouTube recommendations starting in 2015. By the measures available, it has achieved its goal of keeping people on YouTube.
Follow HT Tech for the latest tech news and reviews , also keep up with us on Twitter, Facebook, and Instagram. For our latest videos, subscribe to our YouTube channel.
First Published Date:
03 Apr, 10:59 AM IST
71589384706962
NEXT ARTICLE BEGINS