YouTube Shorts getting 3.5 billion daily views in India: CEO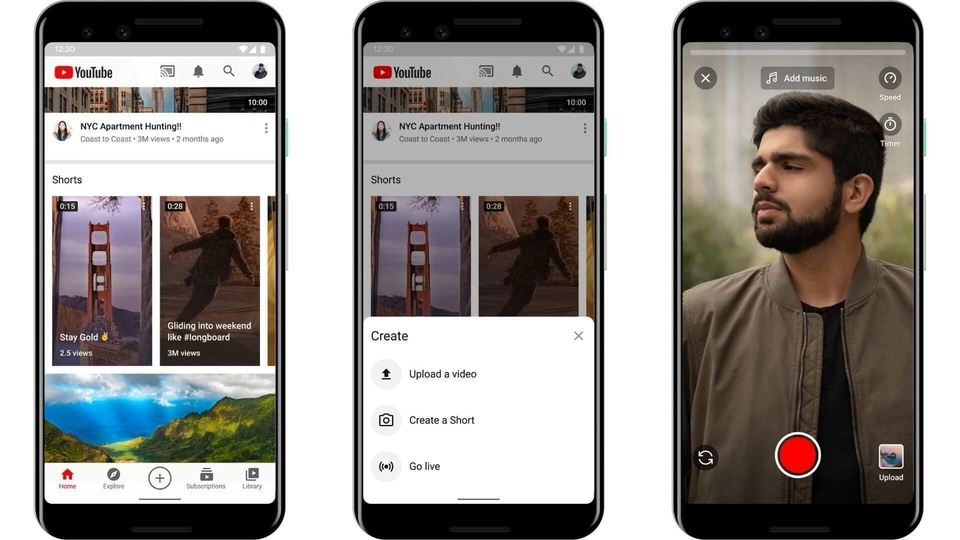 YouTube also plans to expand its TikTok-rival Shorts in more countries this year.
YouTube started beta testing its TikTok-rival 'Shorts' in India last year. After around five months since it started testing in India, YouTube Shorts are now receiving 3.5 billion daily views, the company said.
The first official figure for YouTube Shorts was disclosed by YouTube CEO Susan Wojcicki in a blog post detailing the company's plans for 2021. "We're now beta testing YouTube Shorts in India and we're excited to help the next generation of mobile creators tell their stories by lowering the barriers to entry. So far, videos in our new Shorts player - which helps people around the world watch short videos on YouTube - are receiving an impressive 3.5 billion daily views! We're looking forward to expanding Shorts to more markets this year," Wojcicki said.
YouTube's choice to pilot an early version of Shorts in India isn't surprising since TikTok had its biggest user base here. YouTube Shorts is clearly seeing a success in India, and the company plans to release it in more countries this year. The launch of YouTube Shorts in India also came shortly after the TikTok ban. India was also one of the first countries where Instagram started testing its TikTok-rival, Reels. It soon launched the feature globally. TikTok is still the most popular app for short videos, and it was also the most downloaded app globally in 2020.
ALSO READ: Google starts testing TikTok, Instagram Reels-like short video carousel in app
It's safe to say that YouTube Shorts like Instagram Reels already rides on the existing user base of its parent apps. The placement of YouTube Shorts is also hard to miss as it appears after around five or six videos on the feed. YouTube also added a dedicated 'Shorts' button on top of the home page to give it more visibility.