Logitech G502 Lightspeed gaming mouse review: The juggernaut
We review Logitech's latest gaming mouse, the G502 Lightspeed. Read to know if this is worth ₹14,995 or not.
03 Jul 2020, 09:58 AM IST
in gaming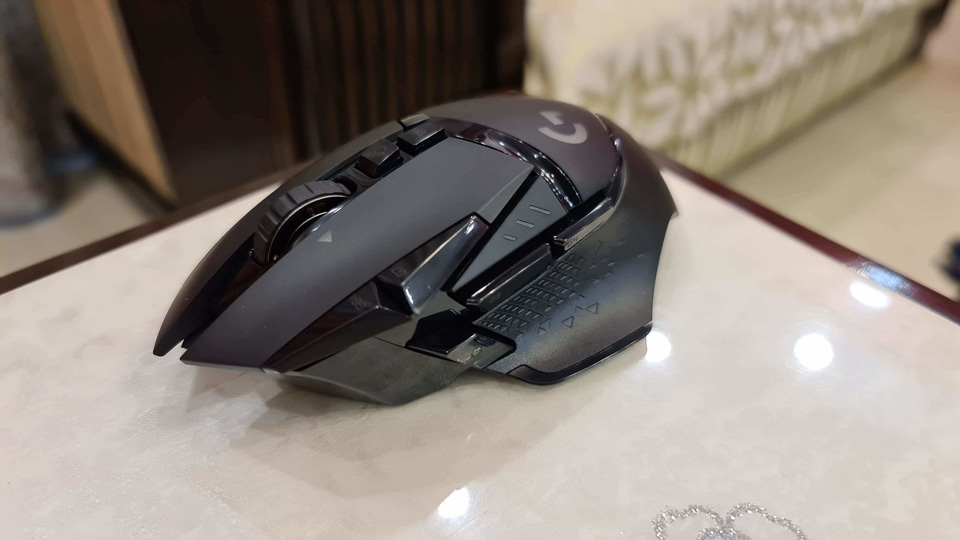 Brand: Logitech
Product: G502 Lightspeed
Key specs: 10 customisable buttons, comes with tunable weights and DPI sensitivity levels from 100 to 16,000.
Price: ₹14,995
Rating: 3.5/5
Be it at a slower pace but the 'gaming' market is definitely catching up in India. And the most obvious indicator here is the quarterly financial statements of firms that make gaming PCs and components. Logitech is one of them. It has been around since years now and has managed to stay strong in a market like India, offering a new accessory more often than before. Adding to that long list of gaming accessories is the G502 Lightspeed. Now, this might ring a bell for PC gamers and enthusiasts. That's because the Logitech G502 gaming mouse is already available in the country. However, the 'Lightspeed' is the wireless version of it.
We have been using the G502 Lightspeed mouse since the past couple of weeks, playing as many hours of shooting and arcade games as we can on our gaming machines. While there's mostly pros to talk about in this ₹14,995 priced mouse, there are a couple of minor issues to crib as well. And yes, if you are paying ₹14,995 for a wireless gaming mouse in India, you really expect to win every match. Here's the review.
Looks and build
Logitech says its G502 Lightspeed flaunts a thin wall build and an endoskeleton chassis. That's not a magical new build that you haven't seen before but a rather winning design formula that the company has not tampered with ever since the G502. And that's appreciable because the design itself is five years old and still holds up well when compared to its counterparts from rivals.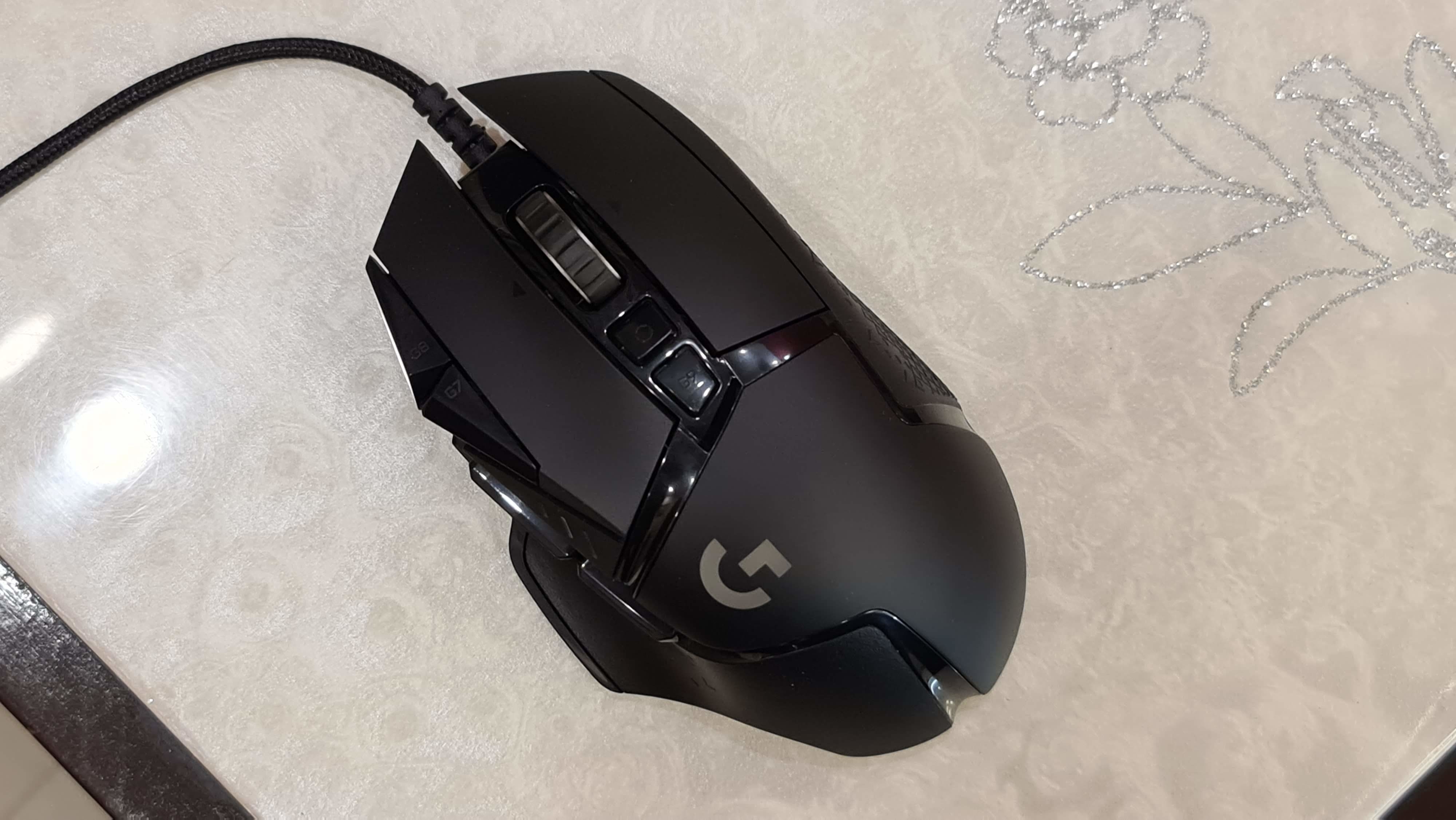 Measuring 5.2 x 3.0 x 1.6 inches, the mouse has RGB lighting now and a bunch of buttons with the left side being slightly heavy as it houses six sensitive buttons. These include the sniper button that drops the DPI sensitivity to 400 for precise aiming, two DPI adjusting buttons, two large thumb buttons that are of course programmable, and the usual left click button.
A minor issue here is that since the left side has more than half the buttons, all within a good range from your thumb, it may result in accidental clicks during intense situations during combat gaming. It happened to us during Modern Warfare. This is not a deal breaker though but something that can be annoying at times. A little more room to move the thumbs would have been really appreciable.
At the centre you get the clickable scroller, the scroll lock and the programmable button that by default shows the battery indicator, which again is on the left side. On the right, you get the usual right click button. And all this together gives you 10 buttons in total, all of which are customisable using the company's G Hub software.
In case you haven't used any G502 mouse before, you may find the scroll wheel lock either super useful or just useless. We do like it because at times you want to blast through those long web pages easily, within a single scroll.
However, the more interesting part is underneath. Besides the usual on/off switch, you get a circular cover that uses (strong) magnets to position itself. Inside it is a compartment to store the wireless Bluetooth receiver. And the cover itself can house two 4-gram weights. We did find it nifty and rather thoughtful. So, thumbs up to Logitech for that.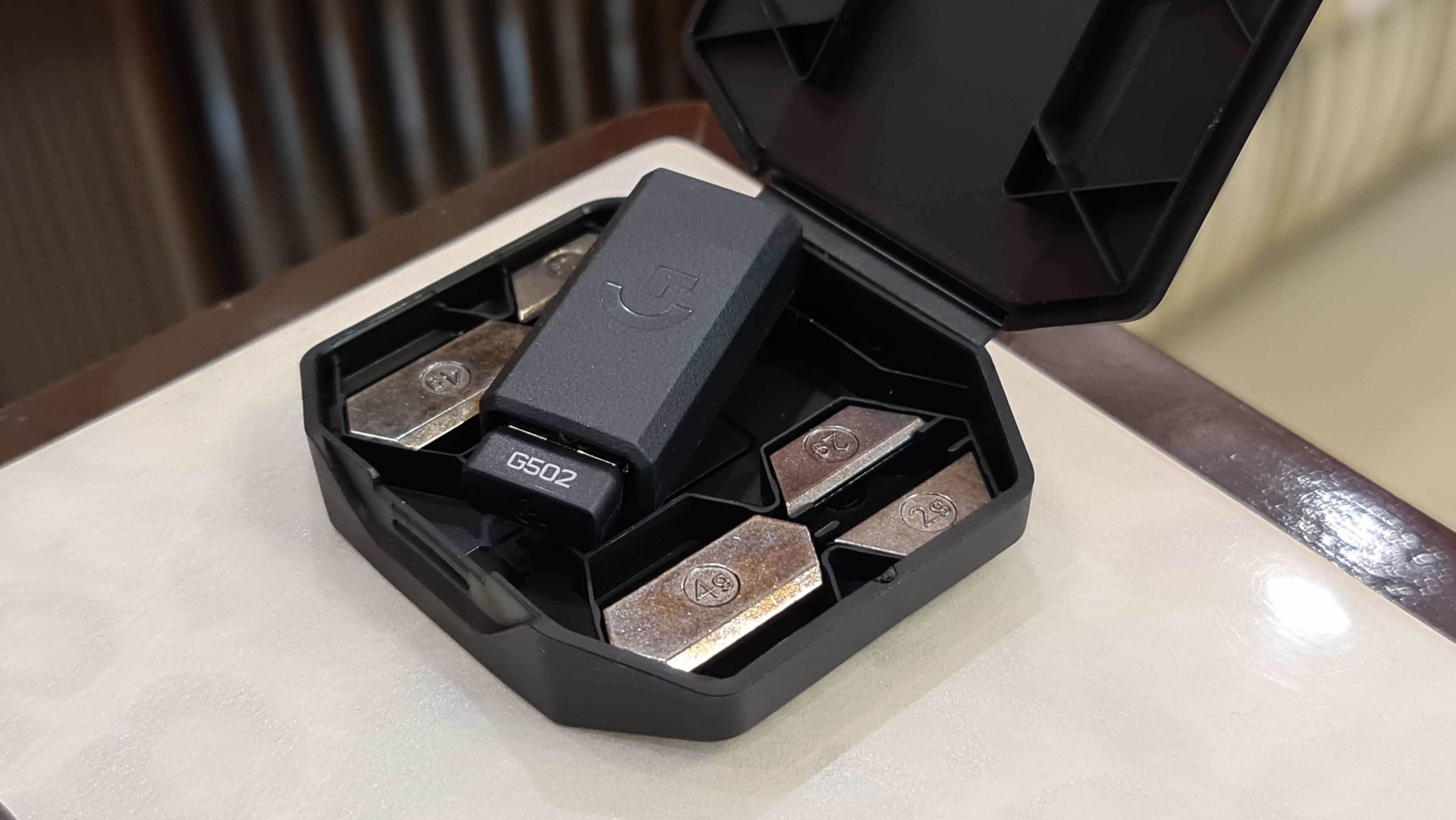 As for the tunable weights, the four 2-gram metallic weights can be placed inside the removable panel that's just above the circular compartment. What's appreciable is that adding and removing these weights are not a task but a matter of seconds. Also worth the mention is the additional case, which comes inside the box, to carry extra weights.
Performance
If you are using the G502 Lightspeed, 99% of the time it would require the company's G Hub software. It's not a mandatory software for the mouse to run but lets you tweak the DPI sensitivity levels from 100 to 16,000, customise the backlighting (the only lighting part that hides when you keep your hands on it) and of course, program those buttons for different gameplay styles. The software itself is easy to use and friendly enough to not confuse you in any way.
Also see: Logitech G502 Lightspeed launched in India: In Pics
The highlight of G502 Lightspeed is its wireless connectivity which needless to say, was on point. It works as good as the wired version and the setup is way too easy. All you need to do is to plug in the Bluetooth receiver and it will install the drivers automatically, making the mouse functional within seconds.
The performance, accuracy and responsiveness while gaming and in general for everyday browsing is really impressive. And since there are no wires to deal with, you have the flexibility to move your hand a few inches more here and there without thinking twice. Logitech says the response rate for the G502 Lightspeed is 1ms and while we didn't really measure that, it did perform exactly how we wanted it to move while gaming.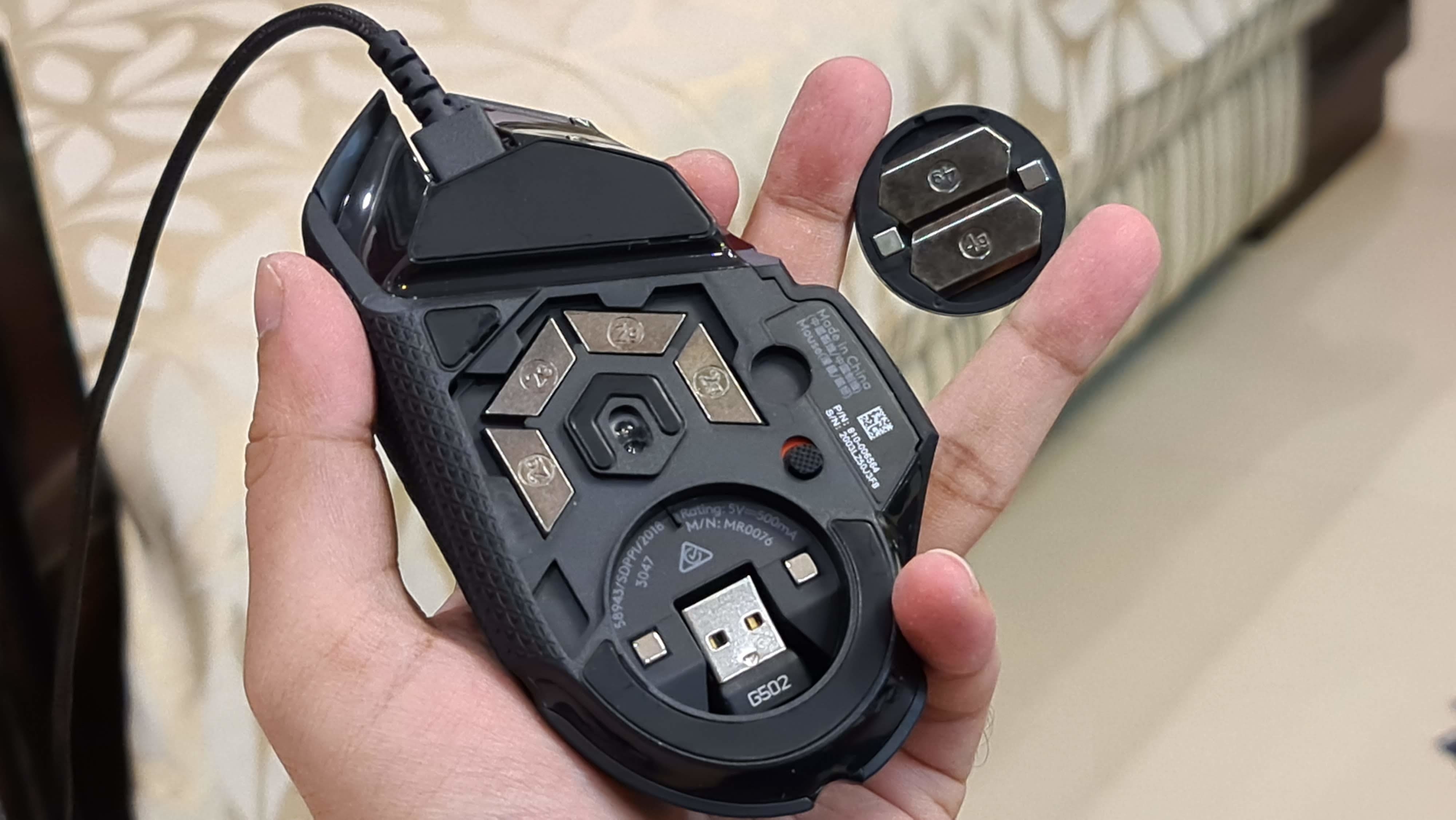 As for the battery, you can simply charge it to full and quite literally forget about it for at least 3-4 days if you are an average gamer or have a mixed usage. Heavy users and gamers who are actually using the G502 Lightspeed's full potential, might touch the end of charge before the claimed 48 hours. We were able to use it for over 40 hours constantly mixed with both gaming and general browsing and with RGB switched on at all times. In short, it is in fact better than what we expected.
Verdict
So all in all, it is worth the asking price of ₹14,995? For an enthusiast or an average gamer, probably not since the price tag is no doubt on the costlier side. However, heavy gamers, who would want to use a wireless mouse to its full potential, might be fine using this. However, for them, we would also recommend a G PowerPlay mat that can wirelessly charge the accessory while you are using it. This would also eliminate the use of cables and make it fully wireless. We did like the mouse, its precise HERO sensor and the ergonomics as well, which is something that most gamers or non-gamers will like. And with no mandatory cable, this gaming mouse is right now the best one can get.