Chingari, others respond to India's move to ban 43 Chinese apps
The move comes months after India first blocked access to 59 mobile apps in June and then another 118 more apps in September this year.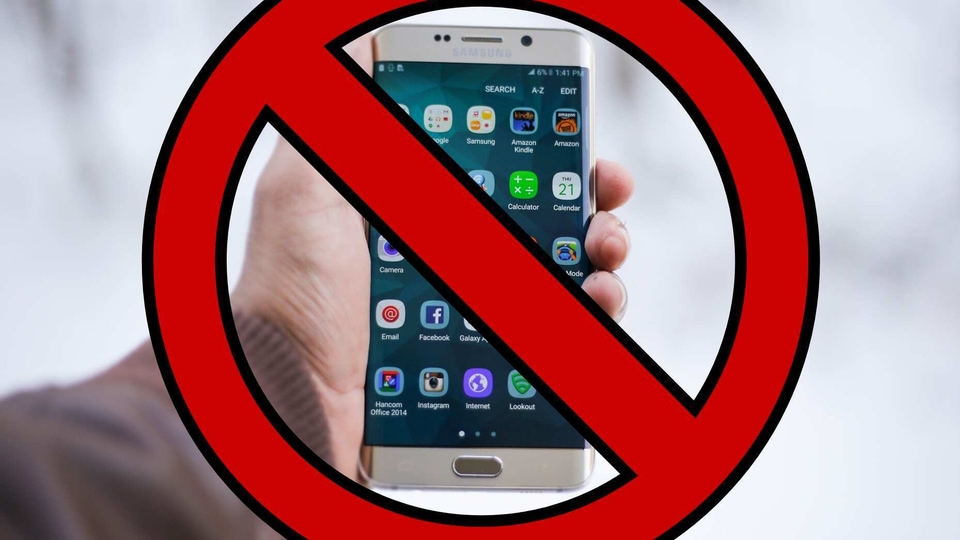 Reactions are coming in after the Indian government imposed a ban on 43 China-linked applications such as Snack Video and AliExpress. The government said that these apps were engaged in "activities that are prejudicial to sovereignty and integrity of India, defence of India, security of state and public order."
Chingari
Chingari supports the latest 'digital strike' — ban on 43 Chinese apps — by the Government of India. Some of these apps were banned earlier as well but they just cloaked themselves under a new identity to enter the Indian market. The ban is a very smart move and sends out a clear message that Chinese apps can't use such tactics to engage in activities that are 'prejudicial to India's sovereignty'. At the same time, we would like to assure our Chingari family that the safety of their data is our highest priority.
– Chingari CEO and co-founder Sumit Ghosh
DK Videos
Being an emerging Indian App, we stand by our commitment to protect our users against data infringement. It's an unfortunate move that foreign apps are indulging in practices that are putting our citizens at risk of data and identity infringement. It's high time to implement global data protection practices in the Indian context and build a strong data-protected environment for consumers.
- DK Videos founder Ranjha Vikram Singh
SafeHouse Technologies
With the ban of additional 43 apps, the government has yet again proved that the security and hygiene in the Indian smartphone and app ecosystem needs to be maintained. The biggest security concern is that a lot of apps on your smart phones collect massive amounts of data which has nothing to do with the service it provides. It takes several security-sensitive and intrusive permissions which the user doesn't understand but ends up agreeing to. As the threat to secure user data is increasing, users must make sure their mobile phones are protected, secured and encrypted.
- Aditya Narang, Co-founder & MD, SafeHouse Technologies.
The Dialogue
Repeatedly banning the Chinese applications is a strong signal on the part of India to show its displeasure against China amid increasing tensions on the sino-Indian border. Though the sentiments behind this ban are understandable, the process to ban these applications again brings up a lot of questions. An order without due process of law is setting a bad precedent for India for the other applications. There is a need to have a proactive and long term sustainable approach towards data security issues. Other than legislating the long-overdue data protection bill, there is a need to build cybersecurity infrastructure which helps in preventing any kind of data theft or breach as well as building bilateral and multilateral technology-focused relationships with other like-minded countries.
- Kazim Rizvi, founder and Director, The Dialogue.
ALSO READ: Meet Bolo Indya, another homegrown social networking platform that's gaining traction
Integration Wizards Solutions
China has been using illegal practices in acquiring technology for the last few decades. And we have several example around it, like when Chinese firm were involved in illegal activities around Apples self-driving solution (washington post). They follow the same ideology when it comes to the Chinese regimes plans of expanding their territory.
In recent years China is trying to gain dominance over the Asian countries/neighbors. In todays world a major aspect of any war would involve cyber attacks on the other nations. Cyber attacks can be used in multiple ways and forms and at the brink of war when we have over 1.5 lakh soldiers deployed across the boarder in direct confrontation it is crucial for India to ensure its data privacy and security.
In such confrontation one critical information can turn the tide from one side to the other.
India is the only nation in Asia that can stand its own against China and has the power to go on the offensive is need be. In such scenario this confrontation is not only important for India but also is key to stopping the Chinese regimes plans of expansion.
In the 21st century we will see cyber warfare of various kinds from trying to affect the other countries economy to trying to affect elections and policies through online propaganda. India needs to be careful not just at the moment of heated confrontation with China, but we must take this as a lesson and prepare our infrastructure based on the cyber threats from neighbors like China and Pakistan.
– Kunal Kislay, CO Founder and CEO, Integration Wizards Solutions
Khabri
India's sovereignty and security should & will always be the first priority, so we complete support Govt move to ban 43 Chinese apps
Indian startups and app developers have already proven their mettle in replacing and filling up the space created by Chinese app ban. This will further encourage and boost Made in India apps, which are bound to create value in Indian markets and then dominate globally. Needless to say that Indian app developers will always keep the sovereignty and security foremost, having said that the Indian companies funded by the Chinese enterprises should also tread carefully.
- Pulkit Sharma, Co Founder and CEO, Khabri
VideoMeet
This is not the first time that government has banned apps that pose a threat to nation and citizen security. Earlier, on June 20, the central government for the first time banned 59 mobile apps. This decision restricted many popular apps, including Tik Tok, UC Browser.After this, 118 apps were banned in September under the IT Act, these repeated cycles of app ban highlight the grave consequences these apps have been posing on each of their users personal data. The Indian user base is also supporting the authorities on this front due to the geopolitical tensions our country is facing, and the realization of how data breaching can impact their businesses in long run has also strengthened. It is an opportune time for Indian tech and IT community, to work towards making India IT framework more resilient. This support to homegrown apps will help us in going global. This is also great for Atmanirbhar Bharat mission of Govt of India. We welcome all such decisions that in turn enhance the security of our country and its denizens, and VideoMeet takes pride in being capable enough to be a part of this indigenous value chain.
- Dr Ajay Data, Founder and CEO, VideoMeet Pvt Ltd
Bolo Indya
This is yet another welcome move from the government to stand against Chinese apps that always have had serious privacy issues. We happily extend our support to all the language users and creators of Snack video especially who are residing in tier 3/4 cities to come and join Bolo Indya as we stay committed to provide them the unparallel opportunity to earn by making videos, gaining follower base and highly engaging content that users love to watch over 30 min every day.
- Varun Saxena, founder and CEO bolo Indya
Follow HT Tech for the latest tech news and reviews , also keep up with us on Twitter, Facebook, and Instagram. For our latest videos, subscribe to our YouTube channel.
First Published Date:
24 Nov, 06:37 PM IST
71606222984810
NEXT ARTICLE BEGINS