Dumb Proofing Smartphones
The best phones have everything – except the Basics. It's enough to drive one to near violence. Each and every smartphone from here on needs the following. This isn't a wish list; this is the basic bare minimum. Rajiv Makhni writes...
It bugs me no end. Makes my blood boil and brings me to near violence. Here we are - in the greatest technology phase the world has ever seen, in an era where the features and the utilities on a smartphone surpass any and all other devices - yet most manufacturers haven't solved the basics. It's like inventing a spaceship to take you to the moon but forgetting to put in a door for the astronauts. Each and every smartphone from here on needs the following. This isn't a wish list; this is the basic bare minimum.
Form Factor and Design
Use as much gloss and shine as you need to sell it as a high-end, blingy, fashion item - but make sure that where it's needed, it's not slippery and doesn't go hurtling out of our hands in the middle of a call. Put in a normal 3.5 mm headphone jack and banish those small little ones that need an add-on adaptor to plug a headphone in. Put a freaking volume up and down button as part of the hardware and don't make us stab at some multifunction switch or hunt two layers deep inside for a software button that does the job only when we are in a call. And please, would you please make the keyboard and the battery cover spillproof and watertight - it only adds a few cents to the cost, so spend it and stop expecting us to be so careful with something that is around food and water 20 times a day.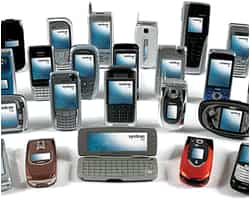 Power it Up
Today if a phone battery lasts the day - we call it amazing. We are okay with buying an extra charger for the car and one for the office. And we accept the ridiculous excuse that we use our phones for too many extra things all through the day - and thus battery life must suffer. Didn't we plunk down all that extra money to get those extra features; so why should we be penalised to use them now? Multiple solutions are available. First, increase battery capacity. For the same size and volume you can go low capacity (saves the company money) or go with a dense capacity (costs the company more upfront). Add to that a built-in solar charger module that trickle charges the battery wherever there is light (I use a small little external one that lies in my car and it works brilliantly).
Put in a universal mini USB-cum-charging port that works with all phones and stop playing god with some silly proprietary one that only works with your wires and cables.
Features that really matter
First things first - a stolen phone is a heartbreaker for an owner and thus all phones must have a trace system. It shouldn't matter if the SIM is taken out - the phone must be able to broadcast location and user information out to the original owner. The same for an emergency SOS button. Press that and the phone relays out SMSs to preset numbers with location and other important information. A remote kill switch is also critical and yet missing - lose a phone or misplace it, you can disable the phone and wipe it clean of all your sensitive data and information by sending a special code. Add to this voice dictation that actually works, voice announcements that don't sound like a drunk robot, and a no-brainer automated cloud backup of all data that makes changing your phone and restoring data simple (transferring contact information is still the number one pain-in-the-butt for all users). All phones must have tethering as a personal wi-fi hotspot, notes and to-dos associated with a person must open automatically each time that person calls and each phone must have idiot-proof video conferencing that works across ALL phones.
The technology to do all of this exists right now - what's missing is the will to implement it. And while we are at it - can I request for one more? A feature that zaps a person with a 10,000 volt electric jolt through their phone if they make a loud call when they are in the middle of a movie. Like I said - this is the bare minimum we expect from this new era of the super smartphone.
5 Must Haves
Face-to-face: Idiot-proof video conferencing that works across all phones
Fall factor: Make sure it doesn't slip out of our handsLose it? A remote kill switch to wipe the phone clean of all sensitive data
Listen in: Put in a volume up-and-down button
Wireless: A universal mini USB-cum-charging port that works with all phones
Rajiv Makhni is managing editor, Technology, NDTV and the anchor of Gadget Guru, Cell Guru and Newsnet 3.
Follow Rajiv on Twitter at twitter.com/RajivMakhni
- From HT Brunch, June 5
Follow us on twitter.com/HTBrunch

Connect with us on facebook.com/hindustantimesbrunch
Follow HT Tech for the latest tech news and reviews , also keep up with us on Twitter, Facebook, and Instagram. For our latest videos, subscribe to our YouTube channel.
First Published Date:
03 Jun, 02:23 PM IST
71589382134126
NEXT ARTICLE BEGINS