External storage market in India declines 15.6% in Q4 2020: IDC
Researchers predict the external storage will grow at a single digit compounded annual growth rate for the 2020-25 period.
Updated on 30 Mar 2021, 03:40 PM IST
in news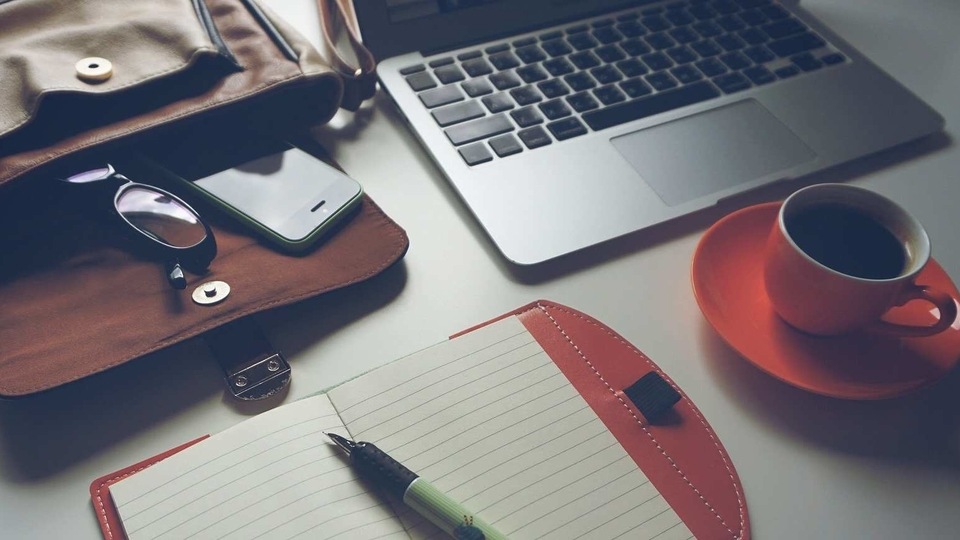 India's external storage market registered a dip of 15.6% year-over-year by vendor revenue, and stood at $77.1 million in Q4 2020 (Oct-Dec), according to the IDC Worldwide Quarterly Enterprise Storage Systems Tracker report.
The full-year decline for the external storage market in India during 2020 (Jan-Dec) was 21.8%.
According to the report, the decline in storage spending was due to the shrunk spending from banking organisations. Interestingly, spending in areas such as manufacturing, central government and security, and investment services saw a growth in Q4 2020.
Researchers predict the external storage will grow at a single-digit compounded annual growth rate for the 2020-25 period. IDC says the external storage systems spending will recover and grow YoY in CY 2021.
ALSO READ: Indian tablet market returns to growth in 2020, says IDC's latest report
"Digital Transformation is no longer a choice, forcing organisations to revisit their architectures to accommodate data proliferation from edge to core to cloud. It is essential for enterprises to drive business value, but this is not possible without the right platforms, so organisations are considering new-age intelligent infrastructure platforms," says Dileep Nadimpalli, Research Manager, Enterprise Infrastructure, IDC India.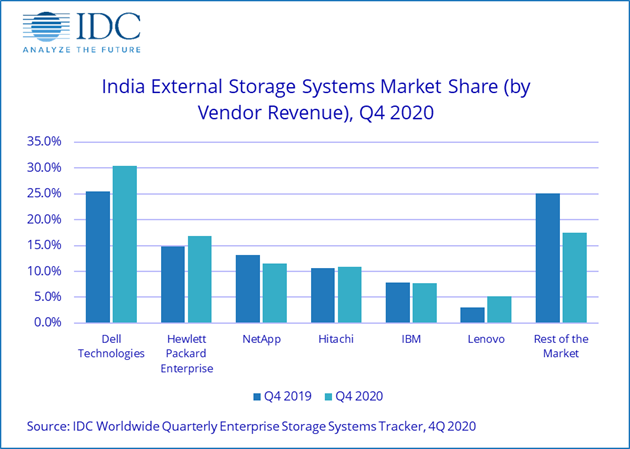 According to the report, All-Flash Arrays (AFA) is growing across verticals as they contributed 39.6% to the overall external storage systems market in the fourth quarter of 2020. Researchers noted that BFSI, professional services, manufacturing, and government verticals were the major contributors to AFA demand. The IDC report further says that entry storage and high-end storage segments witnessed a strong YoY decline compared to midrange systems. The entry-level segment suffered because of a declined demand from SMB and enterprises for their non-core applications.
ALSO READ: Hey, bud! How does 2021 sound to you?
"Enterprises are investing in the modernisation of applications/Infrastructure, seamless movement of data across multiple clouds, AI Ops for managing infrastructure platforms, and security to be digitally resilient. Organisations are looking for trusted advisors and not standalone technology deployment partners to enable them to be future-ready," the report added.