Facebook launches Watch Together for Messenger to let you watch videos with your friends
Watch Together lets you co-watch a video with your friends and family over a video call or Messenger Rooms. Here is all you need to know about the new feature.
15 Sep 2020, 07:48 AM IST
in news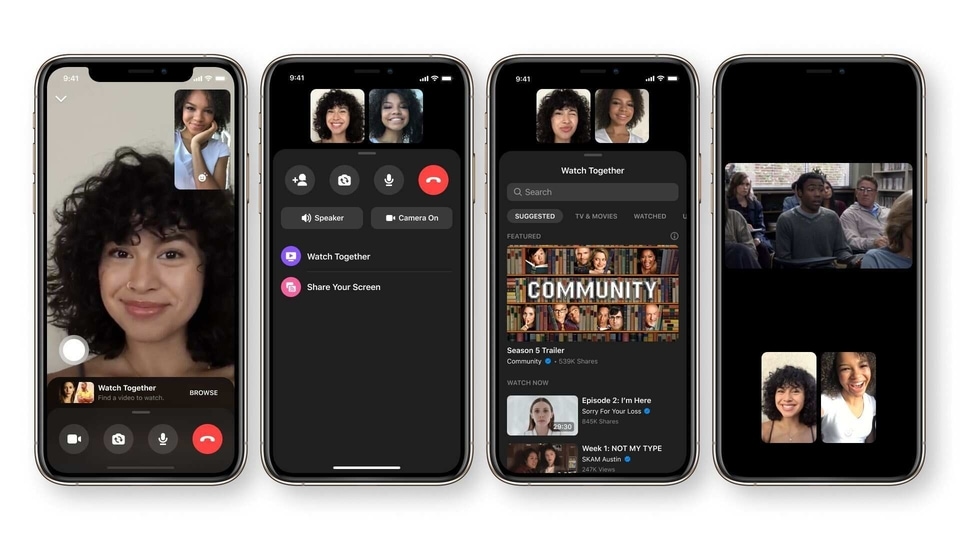 Facebook has launched Watch Together, a new feature that lets you watch videos with your friends and family together over Messenger video call and Messenger Rooms. You can also watch the reactions of your friends through the live video. The feature is free and rolling out for Android and iOS users globally this week.
Watch Together works with all Facebook Watch videos including live events, shows, sports, news or music videos. Facebook says creators can also leverage the new feature to engage with their community real-time. Messenger Watch works with up to 8 people on a video call and up to 50 people in Rooms.
To use the new feature, users need to start a Messenger video call or create a new Messenger Room. Then, swipe up to enter the menu and choose Watch Together. Here, users can choose a video for co-watching. They will also see content suggestions such as "Suggested", "TV& Movies", "Watched", or "Uploaded" in the tab.
ALSO READ: Netflix Party is a new way to watch Netflix with your friends while maintaining social distancing
Facebook revealed that the Messenger platform has grown exponentially in the past few months. The platform sees more than 150 million video calls on Messenger every day. It also records over 200 million videos sent through Messenger.
ALSO READ: Disney Plus' GroupWatch feature is currently being tested, to roll out to more locations soon
"We created Watch Together to make spending quality time with friends and loved ones feel as close to an in-person experience as possible. Whether it's watching a trending video, a movie, a sports highlight, a makeup tutorial, or a Facebook Watch original, the feature allows you to watch your friends' reactions at the same time. More selections coming soon – keep your eyes peeled," said Facebook in a blog post.