Gmail, Google Drive, and other Google services suffer a global outage
Google says that it was able to partially restore Gmail's services. Slack, on the other hand, said that it was able to bring down the rate of connection error but there was more to be done yet.
20 Aug 2020, 02:13 PM IST
in news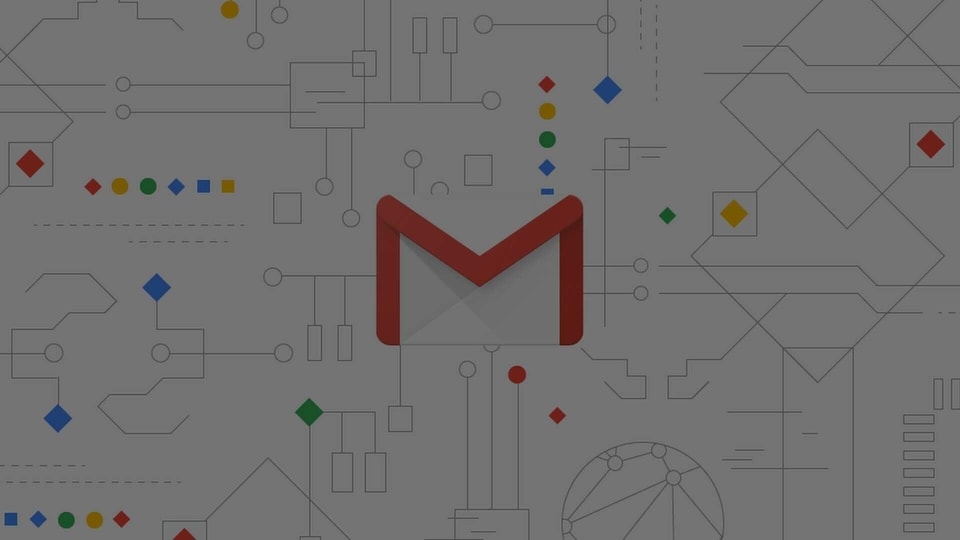 Gmail users across the world have been left crippled thanks to an outage on the email service that is not allowing users to send attachments via mail. Gmail users took to social media to complain about not being able to send emails or upload attachments - many complained that uploading attachments is taking too long and is also failing in most cases.
While the outage seems to be a worldwide phenomenon, thanks to the complaints on social media, some users have claimed that they are facing no issues.
Given the current scenario where almost everyone is working from home, Gmail going down is a very troublesome issue. Apart from Gmail, Google's Drive has also been affected. According to some users, Drive failed to upload files, download files and share them with others.
Google has also confirmed the issue with Gmail.
On its G Suite Status Dashboard, the company wrote: "Our team is continuing to investigate this issue. We will provide an update by 8/20/20, 1:51 PM with more information about this problem. Thank you for your patience."
"Gmail sending issues, Meet recording issues, Creating files issues in Drive, CSV user upload issues in Admin Console, Posting message issues in Google ChatGoogle identifies the issue as "service interruption" instead of "service outage," it added.
Earlier, the outage is said to have begun around 11 AM today. The tracking website down detector says many users faced issues with attachments.
Some users also complained about facing issues with log-in and receiving messages. A live outage map shows users in India, parts of Europe, and the Americas have been affected.
Outage Report also shows a similar spike for Gmail. The tracking website says users from the US, India, Australia, Philippines, New Zealand and 42 more countries reported facing issues with Gmail.
Google has said that it is investigating the issue and that it will provide the update by 3:08PM. "We are continuing to investigate this issue. We will provide an update by 8/20/20, 3:08 PM detailing when we expect to resolve the problem," the company wrote on an update on its dashboard.
Google in an update on its status page noted that Gmail had been restored for some users. The company also said the service would be restored for other users in 'near future'. However, the company didn't specify a time frame for the same. "Gmail service has already been restored for some users, and we expect a resolution for all users in the near future. Please note this time frame is an estimate and may change," the company wrote on its status page.
Meanwhile, Down Detector shows that issues with Gmail started reducing post 2PM. At 3:15 PM, there were just 316 reports compared to 2736 reports at 12PM today.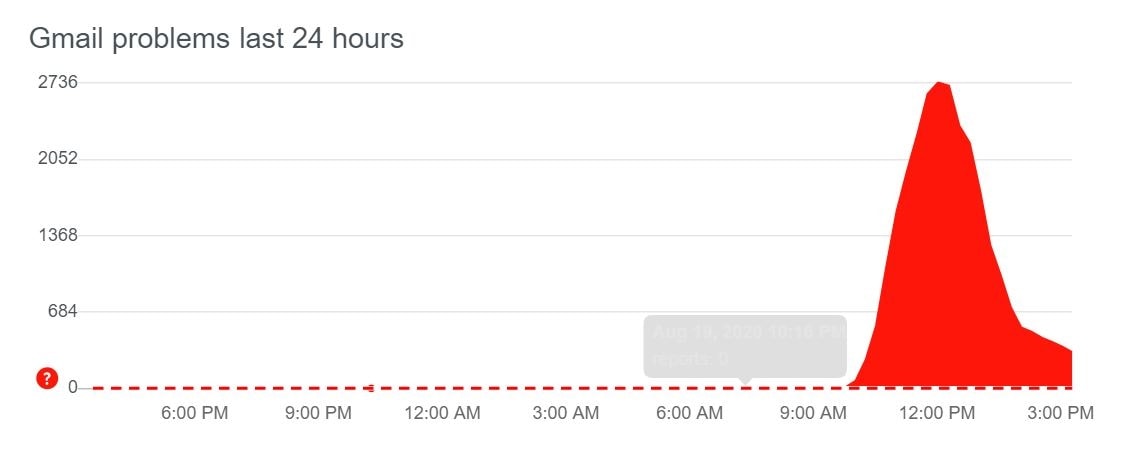 At around 4PM, the total reported cases were fewer than 170. This indicates that Gmail's services should be restored globally in a couple of hours.