Google Maps dark mode rolling out globally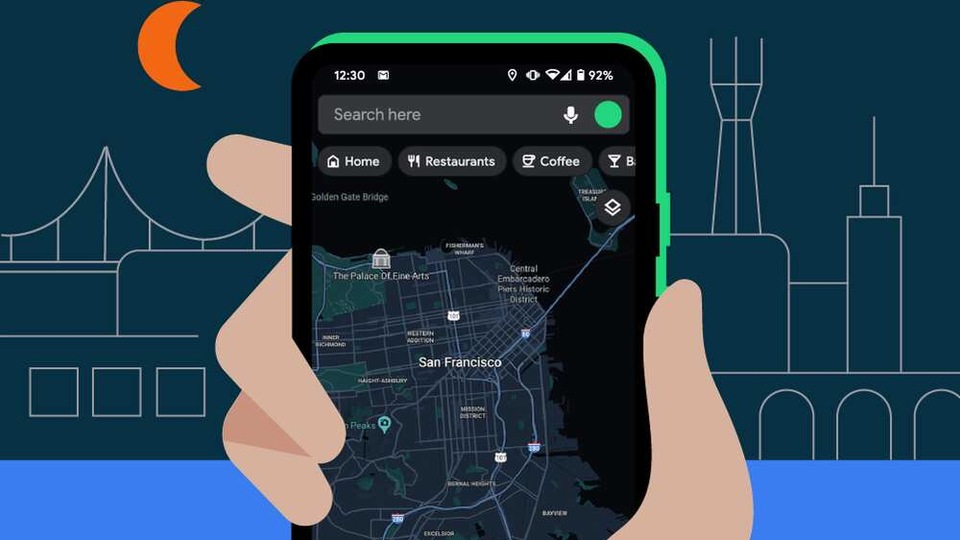 Google is finally rolling out dark mode in Maps for all Android users.
Google announced today it is rolling out dark mode for Google Maps on Android. Google had been testing dark mode for Maps since last year in September with few select users having received it. Dark mode will soon be available to all Android users globally.
This is the official dark mode for Google Maps that will turn the theme of the app from light to dark. Google Maps already has a slightly dark mode that turns on during navigation at night and in low-light areas. Dark mode in Google Maps turns the different elements in the app to different shades of grey. The current tab and directions are displayed using a soft blue. Google has also used the darkest shade of grey for the map background. The street names are also highlighted in a lighter shade of grey.
How to turn on dark mode in Google Maps
Open the settings menu, and scroll down to select 'Theme'
Here, choose "Always in Dark Theme" to switch to dark mode.
When you're done you can choose "Always in Light Theme" to go back.
There's also an option to set dark mode the same as the device theme. If you select this option then dark mode in Google Maps will be activated whenever your device's system theme is also set to dark. And it will switch back to light mode automatically when your device also goes back to light theme.
In addition to dark mode, Google also announced five more features for Android. These include the wide rollout of scheduling in Messages, new version of TalkBack, Password Checkup feature, updates to Assistant, and new features for Android Auto.