Google Meet app redesigned on Android and iOS, here's how it looks now
Google Meet on Android and iOS now gives an experience like that of Meet in Gmail.
Updated on 12 Sep 2020, 10:10 AM IST
in news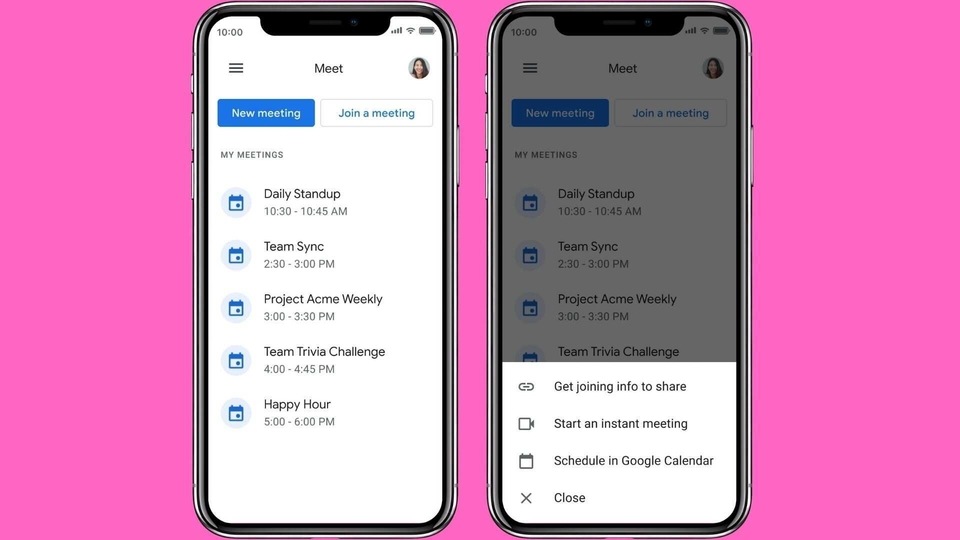 Google is revamping its Meet app on Android and iOS. With the new update, the Google Meet app will offer the same experience as it does in the Gmail app. The new update is arriving first on iOS, and it will soon be available on Android.
The interface is now similar to how Google Meet is on the Gmail app. The Google Meet app now shows two options on top for "new meeting" or "join a meeting". When you tap on the new meeting option, you'll get three additional choices. These include - "Get a meeting link to share", "start an instant meeting", and "schedule in Google Calendar".
If you want to join a meeting, simply tap on "join a meeting". The new UI will also list out all the scheduled meetings on the home screen. Your profile image will be visible on the top left corner of the app. You can tap on that to switch to a different Google account if you wish to.
ALSO READ: Top Google Meet tricks you should start using now
The redesigned Google Meet app is available for G Suite and personal Google users as well. Earlier this year, Google introduced a Meet shortcut on the Gmail app. Through this shortcut, Gmail users could easily join a meeting or start a meeting. This is the same experience that is now available on the Google Meet app. Google integrated this shortcut on the Gmail app for Android and iOS as well. It was more prominent here as the bottom bar of the app had mail on the left side and Meet on the other side.