Google Pixel 3 XL review: Best of Android, excellent camera and an ugly notch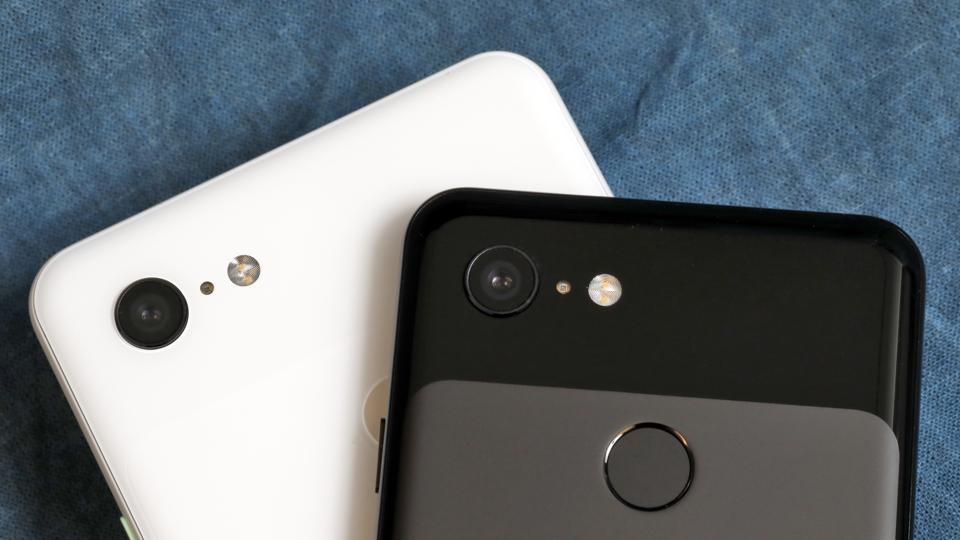 Google Pixel 3 XL delivers near excellent camera results in daylight and lowlight conditions. But there's more to this phone. Here's our detailed review of Google Pixel 3 XL.
Brand: Google
Product: Pixel 3 XL
Key specs: 6.3-inch OLED notched display with QHD+ resolution, Qualcomm Snapdragon 845 processor with 4GB of RAM,64/128GB storage, and 3,430mAh battery.
Price: ₹83,000 (starting price)
Rating:4/5
Google's Pixel series may not have been a commercial success but they are considered among the best Android phones. With Google now entering into the third-year of selling self-branded phones, expectations are quite high from the company. Pixel 3 and Pixel 3 XL come with the latest from the Android world, upgraded hardware specifications, and more importantly, lots of machine learning.
Launched in India earlier this month, Google Pixel 3 starts at ₹71,000 whereas the bigger model Pixel 3 XL starts at ₹83,000 for the base 64GB model. Clearly, Google Pixel 3 is aimed at premium customers who are usually inclined to purchase Apple's latest iPhone or Samsung's flagship Note or S-series devices. Let's take a closer look at the latest Google flagship phone, Pixel 3 XL.
Google Pixel 3 XL runs on Android 9 Pie, the latest Android OS iteration. The new mobile OS itself is a big leap forward from the previous versions of Android, especially in terms of display and battery optimisation. The software also brings a set of Pixel-exclusive features. Pixel 3 XL features Apple iPhone X-like gestures with a small pill at the bottom. The gestures are simple with a small swipe up to pull recent apps and a long one for the menu. It does take some time to get a hang of the gestures but soon enough you'll find it more intuitive.
Pixel 3 XL also comes with Android Pie's 'Adaptive Battery', one of the most important features of the OS. This AI-based feature studies your phone's usage and accordingly limits battery usage for apps used seldom. You're also notified about the battery's usage pattern and when the juice will possibly run out. When it comes to battery life, Pixel 3 XL runs for an entire day starting with 100%.
If the phone is put through excessive use, the battery does trickle down faster and heats up a little too. For example, when I was using the Pixel 3 XL as a Wi-Fi hotspot for almost an hour the phone started to heat. It isn't alarming though.
Delving further into its performance, the Pixel 3 XL runs on Qualcomm's Snapdragon 845 processor. As expected from a flagship smartphone, the Pixel 3 XL runs smooth across regular apps like WhatsApp, Instagram and Facebook. Also with a RAM size of 4GB, Pixel 3 XL still offers solid performance.
We also played the most popular smartphone game, PUBG Mobile, on the Pixel 3 XL. PUBG Mobile is optimised for phones with low specs and the opposite. We played PUBG Mobile with the highest graphics and frame rate option. The game runs effortlessly smooth on the Pixel 3 XL and never stutters even though it heats up a little bit. We got some consistently good results in the game proving that the Pixel 3 XL can be of a big advantage when it comes to smartphone gaming.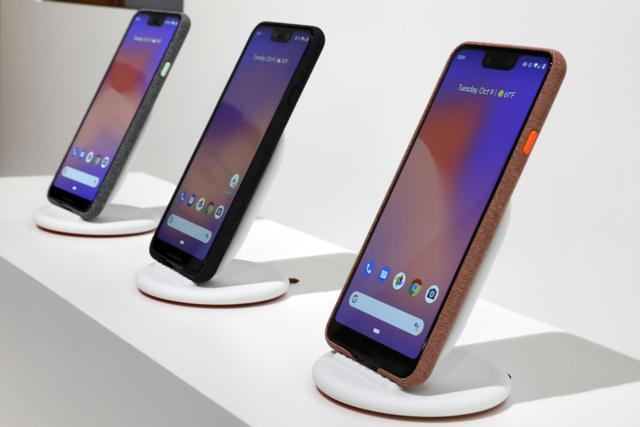 The Pixel 3's dual front speakers are very impressive and were a delight when streaming videos and shows. It doesn't give you the Dolby Atmos surround sound like the Galaxy Note 9 but it's still great.
We've already talked about the Pixel 3 XL's camera performance where software does most of the magic. A small recap - Google Pixel 3 XL features a 12-megapixel rear camera with autofocus, dual pixel phase detection, OIS and EIS, and f/1.8 aperture. On the front, it features dual 8-megapixel cameras (wide-angle and normal sensors). Google Pixel 3 XL delivers impressive results in daylight. But there's more to the camera.
Google Pixel 3 XL will soon have a 'Night Sight' feature. As the name implies, the mode amplifies the quality of images taken in low-light. We tried out the feature (via an APK version) of the soon-to-release Night Mode.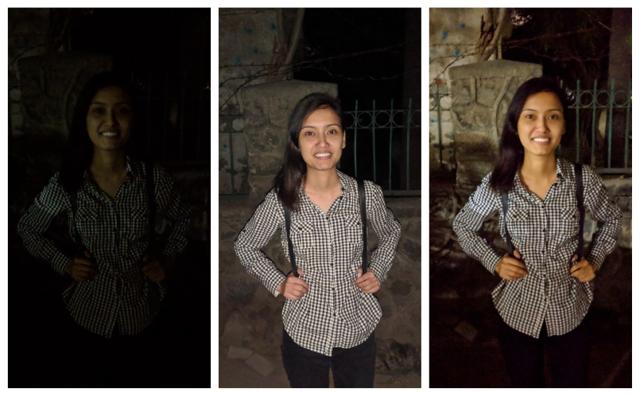 The Night Sight mode on the Pixel 3 XL essentially brightens up your photos taken in low-light. We tried this feature in the darkest background we could find and the result was amazing. Not only does it brighten up the photo, it doesn't miss details either. You can refer to the camera samples shot in normal mode, with flash and with Night Sight on. Once the stable version of this feature rolls out we're expecting even better results.
Speaking about aesthetics, the only issue with the Pixel 3 XL is its weird-looking notch. We've all made peace with the notch which wasn't that big of a deal to begin with. But the notch on the Pixel 3 XL is just not right. In fact the dual camera sensors along with the speaker look like a bad smiley face. Unlike most smartphones, this one doesn't have an option to hide the notch. There is a workaround to it though.
Google continues with the subtle two-tone colour design on the Pixel 3 series. This time, the company has made the power button stand out by adding a mint and pop orange colour to it. The most interesting of the three is the 'Not Pink' colour variant which we used for our review.
Verdict
Google's Pixel 3 XL is as good as a premium Android smartphone can get. Also, the camera needs a special mention as it will definitely leave you in awe. The price tag, however, is a bummer as the competing phones like Galaxy Note 9 are now available for roughly ₹20,000 cheaper. But if you don't mind paying over ₹80,000 for the best camera phone with Google's latest software, Pixel 3 XL is definitely worth considering.