iPhone6 twins look and feel different, but lack 'Applesque features'
The launch of two new iPhones and a brand new category for Apple - a Smart Watch marks several very important milestones for the company. It's the first time that Apple breaks from its own set of rules and follows market demands for larger screen phones, writes Rajiv Makhni.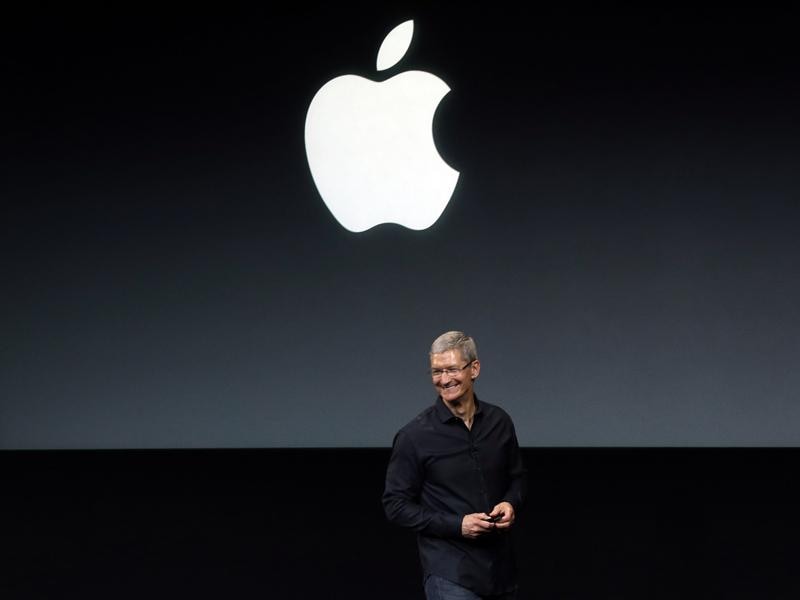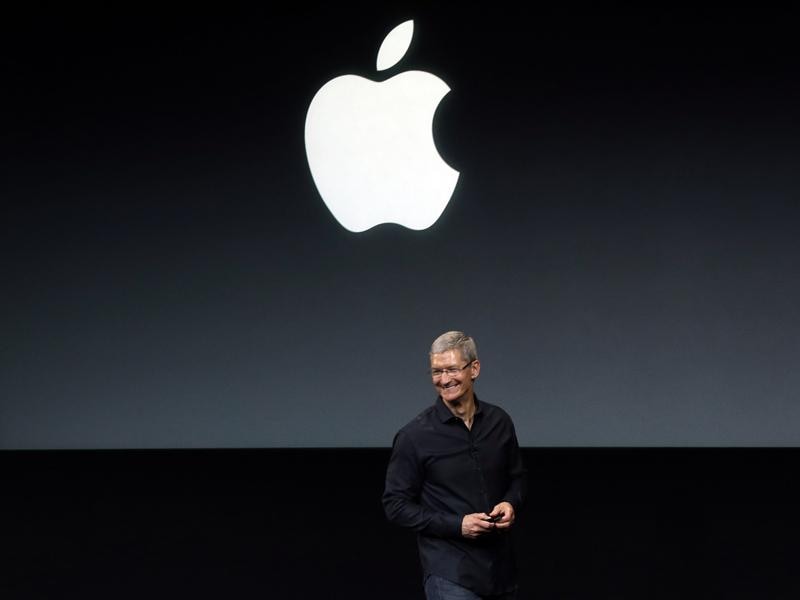 Lets be very clear about this. The launch of two new iPhones and a brand new category for Apple - a Smart Watch marks several very important milestones for the company. After a long time the event was staged at Flint Center, a place that is significant for launching some of Apple's most iconic products; it's the first time that Apple breaks from its own set of rules and follows market demands for larger screen phones, its also the first time that there is a product from Apple that does not have the the imprint of Steve Jobs on it and its the first time that you could see current CEO Tim Cook break away from the shadow of Jobs and strike out on his own. For Apple the success of its current super cash cow - the iPhone is critical! But for Cook the success of what seems to his personal passion - the Apple Watch will be analyzed even more closely.
Also read:
Looking for a smartphone? To check mobile finder click here.
Read more: 6 reasons why you should save to buy the new Apple iPhones

Watch: Apple launches Smartwatch and iPhone 6
A Tough Market
So how good are the new iPhones? For the last 2 years Apple has moved from being a design and product leader to become a somewhat catch up follower in many ways. The iPhone 6 twins are entering a market that is very different from before. Hardware prices for phones are at an all time low, aggressive new companies like Xiaomi and One Plus have made companies that bring out Premium phones look greedy and new concepts like Google One have finally made economy phones with fantastic specs and no compromises become reality. Into this new world must compete these two new iPhones.
The iPhone 6 and 6 Plus
Overall Apple has done pretty much everything that market and customers demand. These new iPhones have completely new form factors, the look and feel is radically different, the bigger screen sizes is in line with current best sellers, they come with higher resolution displays on these bigger screens, they have faster processors, the power button on the side is an ergonomic correction that was much needed, new sensors can make sure that you know how many stairs you climbed up and what height you are at, the camera may remain at 8 megapixel but has new tricks like optical image stabilization (on the iPhone 6 Plus) as well as 1080P video, a better Facetime experience now with 81 percent more light entering the bigger front facing sensor, burst selfie mode plus slow motion video, its has Voice over LTE and combined with WiFi you will be able to start a voice call over WiFi and move out and switch to your network without dropping your call and Apples biggest gamble yet is to retire credit cards and make sure you use a new mobile payment system called Apple Pay built into the new iPhone. Like I said - its a long list of features! But is there a Applesque feature? That typical emotional burn that makes you want to own the new iPhone 'right now'! The answer would be no. These are a set of new iPhones that tick mark all the right needs and wants and demands without setting any new benchmarks or that one innovation that would set the rest of the market on fire. The iPhone 6 and the 6 plus are going to sell in millions but they aren't going to make the competition go back to the drawing board.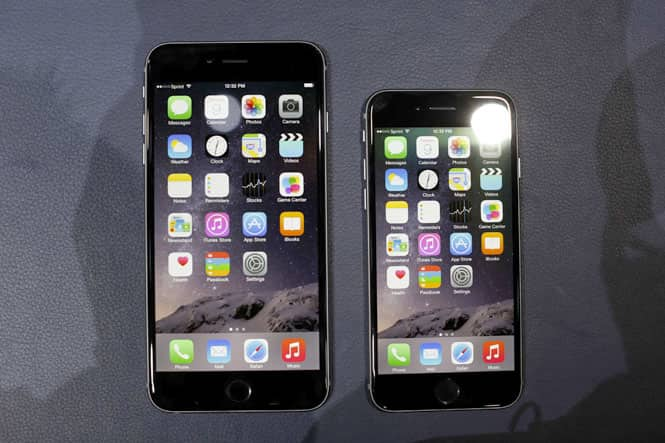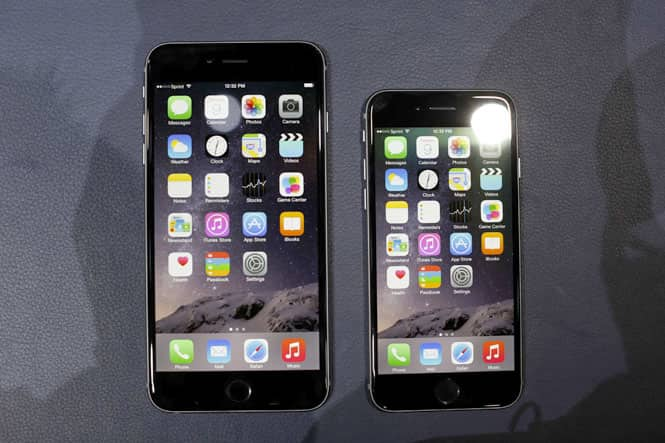 Entering a DOA Market
The much rumoured, much hyped, much demanded iWatch was finally unveiled. Except they didn't call it the iWatch (a grave error as someone else now will plus it would have continued the iPhone, iPad legacy further into a new category). This marks a very important departure for Apple plus this is the first product for a long time that was not conceived and curated by Steve Jobs himself. The Apple Watch enters a category that has been pretty much dead on arrival. Many have tried it and failed dramatically. Not even one company has been been able to convince customers or give a compelling reason why you need a Smart Watch on your wrist. Which is why for Apple as well as for all other companies, the success of the Apple watch is very critical to make sure this category doesn't die out permanently. This is the heavy weight and burden the new Apple watch must carry on its slim shoulders.
The All New Apple Watch
The one thing that the new Apple Watch doesn't have is very slim shoulder. This is a surprisingly chunky product from Apple and at first glance reminds you of the Nano on a strap. But after the initial surprise that this isn't as good looking as was expected, things become much better. It comes in two sizes, three finishes (including 18K Gold) and multiple strap options. Its got a great screen and isn't too big on the wrist. But its the interface controller that is a bit of a revelation. Apple took the crown of a typical watch and made into the primary interface controller by loading some sensors into it and giving it a lot of functionality. Apple calls it a Digital Crown. The Apple Watch has sapphire glass, a heart rate sensor, a touchscreen and a force sensor (thus you can long press for a right click with options), it has a very sleek wireless charging system, voice control, it's Siri enabled, has a special button underneath the digital crown to activate a messaging app, it has walkie talkie abilities and it can give you voice guided direction on maps. Apple did enough with its Smart Watch to make sure that it will now become the leader in this category. But the price starts off at US $349 and do remember that you need an iPhone for this to work. Thus for a add on accessory to an iPhone and not an interdependent watch on its own - this is going to be seen as an expensive device. Time will tell whether this becomes a super success for Apple and sells in millions or becomes a ho-hum hit that doesn't do much for Apples bottom line.
With two new iPhones and a potential winner in a new category, Apple seems to be all set to have a great year. There is enough in each for Apple fans to come roaring in for upgrades and enough for consumers who aren't in the Apple domain to give this a try. But somehow, somewhere and somewhat - a niggling doubt still remains that Apple could have done more! With these products Apple has still left the door open for the competition to easily catch up and move forward. Apple may be back in the game but they aren't making all the rules anymore!
Follow HT Tech for the latest tech news and reviews , also keep up with us on Twitter, Facebook, and Instagram. For our latest videos, subscribe to our YouTube channel.
First Published Date:
10 Sep, 10:45 AM IST
71589382318795
NEXT ARTICLE BEGINS