LG G7 ThinQ vs Samsung Galaxy S9+ vs Huawei P20 Pro: Flagship phones compared
LG G7 ThinQ will take on a range of premium Android phones. Let's take a look at how G7 ThinQ fares against Huawei P20 Pro and Samsung Galaxy S9+.
04 May 2018, 12:56 PM IST
in news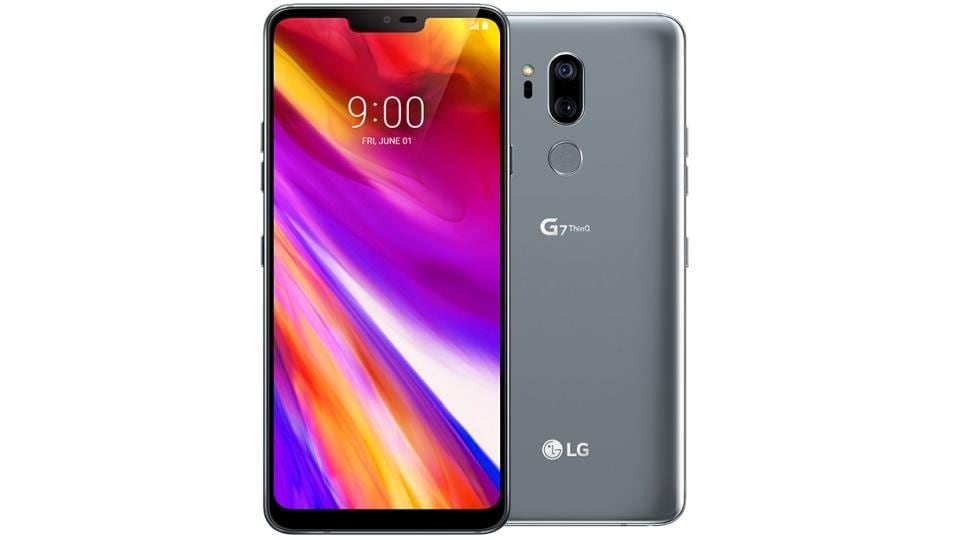 LG on Wednesday launched its latest flagship smartphone, G7 ThinQ. Deeply integrated with the company's ThinQ Artificial Intelligence platform,LG G7 ThinQ comes with top-of-the-line specifications and remarkably improved design over the predecessor. The smartphone also joins a long list of smartphones that are coming with a cut-out display, popularly known as notch.
LG G7 ThinQ will be first launched in South Korea followed by a wider roll-out in the coming weeks. The new LG G7 ThinQ will be competing with a range of premium Android smartphones, including the upcoming OnePlus 6. LG will also be aiming to steal Samsung's thunder in the premium phone segment where its Galaxy S9-series dominates. Another worthy contender to LG's new smartphone is Huawei's P20 Pro which has created a lot of buzz for its triple rear camera setup and unique approach to design.
Let's compare LG's latest smartphone with these two hot smartphones.
Artificial Intelligence
Both Huawei and LG phones come with deep AI integration. Huawei's Kirin 970 chipset comes with bunch of AI-based features allowing the phone to deliver smarter image recognition, real-time filter recommendations based on scene and object recognition.
LG G7 ThinQ also has a variety of AI features. For example, it features Voice AI which is said to deliver better output for voice commands. The onboard AI cam has 19 different shooting modes for different kind of settings.
Camera
LG G7 ThinQ thrives on the Artificial Intelligence features baked into its core features. The camera on the phone has AI Cam which has 19 shooting modes and smart image recognition. In terms of specifications, LG G7 ThinQ has two cameras on the back, including a 16-megapixel sensor (super wide angle) and a 16-megapixel sensor (standard). On the front it has an 8-megapixel camera.
Samsung Galaxy S9+ also has a dual-camera setup on the back which are of 12-megapixel sensors. The smartphone has an 8-megapixel front-facing camera. Huawei's P20 Pro, however, takes the camera a level up with three cameras on the back, having a 40-megapixel RGB sensor, 20-megapixel monochrome sensor and an 8-megapixel telephoto lens. Up front it has a 24-megapixel camera for selfies.
Note that P20 Pro currently ranks on top in DXO marking for cameras. The phone scored a total of 109 rating, which is the highest for any smartphone. It even beat Samsung Galaxy S9+, Google Pixel 2 and Apple iPhone X.
Design and Display
LG G7 ThinQ is a big upgrade over the predecessor in terms of design. It is quite slim at 7.9mm and has a 6.1-inch QHD+ 19.5:9 FullVision 'Super Bright' display which the company claims is nearly half an inch larger than its predecessor, but not a hair wider.
Huawei's P20 Pro comes with 6.1-inch full HD+ OLED 'FullView' display. P20 Pro, however, has a relatively thicker profile, but with more stylish back panel. Samsung Galaxy S9+ also has an edge-to-edge front with 6.2-inch Super AMOLED display with 1440 x 2960 pixels resolution. All these phones have a similar screen size, except Samsung phone, which doesn't have a cut-out display.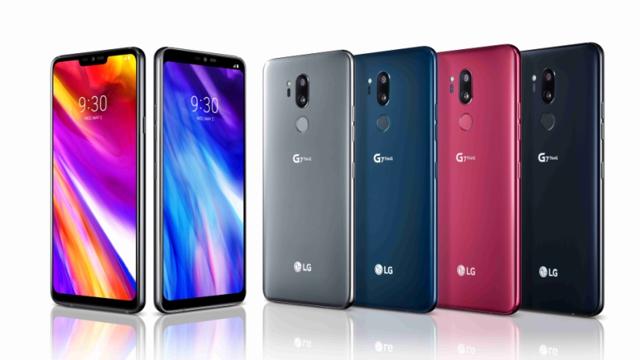 Performance
As expected from a flagship phone in 2018, LG G7 ThinQ runs on Qualcomm's top-end Snapdragon 845 processor with 4GB and 6GB RAM. The smartphone is available in 64GB and 128GB storage variants and runs on Android 8.0 Oreo.
Both Samsung and Huawei offer their own custom chipsets on their flagship smartphones. Samsung Galaxy S9+ runs on Exynos 9810 octa-core processor (in India variant) and is powered by 6GB RAM. It is available in 64GB, 128GB and 256GB models. The phone also runs on Android 8.0 Oreo.
Huawei's phone runs on Kirin 970 octa-core processor. In terms of memory, the smartphone offers 6GB RAM and 128GB internal storage. On the software front, it has Android 8.1 Oreo with EMUI 8.1 running on top.
Price
LG hasn't revealed the price of G7 ThinQ, but it's most likely to be above ₹35,000. Samsung Galaxy S9+ is selling in India for a starting price of ₹64,900. Huawei's P20 Pro is priced at ₹64,999 and is available for purchase starting today.