Signal, Telegram's India downloads up by almost 4 million since WhatsApp's new privacy policy was revealed
Ever since WhatsApp changed its privacy policy and started notifying people about it, many users decided to move on to other messaging platforms with Signal and Telegram leading the options.
12 Jan 2021, 01:40 PM IST
in news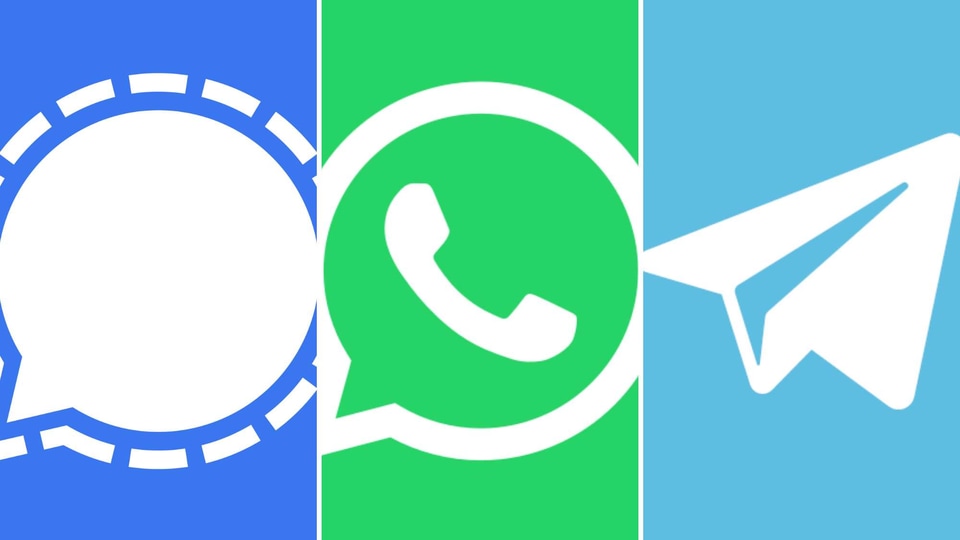 Ever since WhatsApp changed its terms and conditions and revealed its new privacy policy, instant messaging apps Signal and Telegram have witnessed almost four million downloads in India. According to Sensor Tower data, Signal is leading the pack with 2.3 million new downloads between January 6 and January 10, while Telegram clocked 1.5 million new downloads over the same period.
Comparatively, Signal and Telegram had 24,000 and 1.3 million downloads respectively between January 1 and January 5. With the new downloads, Signal grew by 9,483% while Telegram grew by 15%.
Also, WhatsApp's downloads fell by 35% over the January 6 to January 10 time period with 1.3 million new downloads. Between January 1 to January 5, WhatsApp had clocked 2 million new downloads.
Also Read: How to move your WhatsApp group chats to Signal
Lifetime downloads (all downloads since the app was launched in 2014) for Signal in India stands at 3.9 million and it is 151.5 million for Telegram. On the other hand, for WhatsApp is a whopping 1.4 billion downloads over the same period.
WhatsApp has been very popular so far, however, now with the changed privacy policy, despite the platform's disclaimers and explanations, many users have decided to shift to other messaging options.
Signal and Telegram are being considered as viable replacements for WhatsApp with Elon Musk being one of the first to tweet that people should shift to Signal.
Following Musk's tweet, which went out to all his 42 million followers, Signal tweeted to say that Verification codes were delayed across several providers because so many new people were trying to join.
In India, PayTM's Vijay Shekhar Sharma also asked followers to pick Signal over WhatsApp as he criticised the latter on Twitter.
WhatsApp recently updated its terms of service on January 6 informing users that information from all interactions with businesses on WhatsApp will be shared with Facebook and companies it owns and the businesses themselves. WhatsApp has mentioned that this does not apply to personal chats, but people are clearly not convinced.
Signal and Telegram have been cashing in on this opportunity with Signal tweeting -
Telegram founder Pavel Durov took to his own channel on the platform to promise that the Telegram will never collect users' private data or profile them for ad targeting. Durov added that if Telegram ever chose to advertise, it would do so through one-to-many channels, which do not require specific user profiling.