Spotify, Higher Ground announce 'The Michelle Obama Podcast'
'The Michelle Obama Podcast' will premiere exclusively on Spotify on July 29.
16 Jul 2020, 05:30 PM IST
in news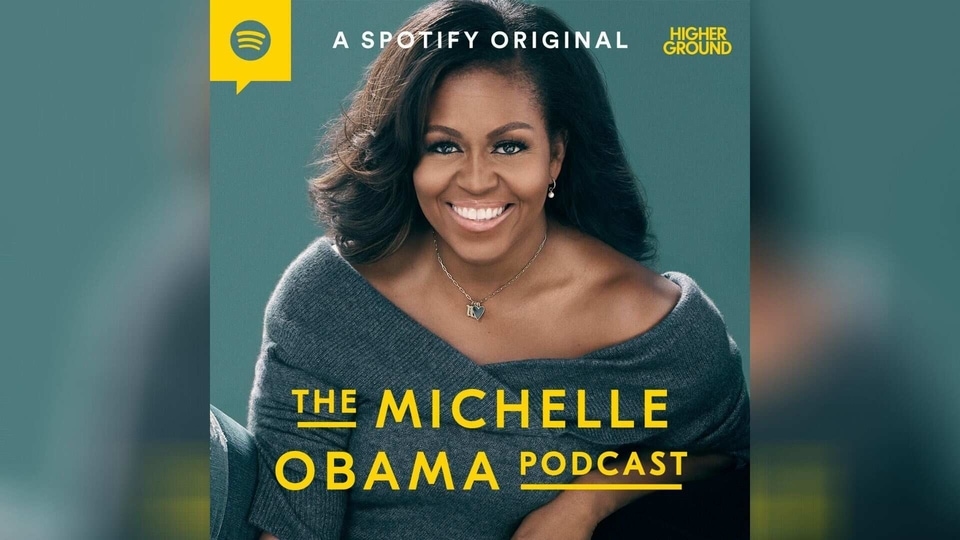 Spotify and the Obamas' production company, Higher Ground signed a multi-year partnership for exclusive podcasts last year. Spotify has now announced the launch of the "The Michelle Obama Podcast" which is the first from the partnership.
The podcast show is hosted by the former First Lady Michelle Obama and it will feature her most candid and personal conversations. The podcast episodes will focus on relationships with family members, partners, health and oneself. The Michelle Obama Podcast will also have guests like Marian and Craig Robinson, Conan O'Brien, Valerie Jarett, Michele Norris and Dr. Sharon Malone MD. Also, the podcast will be available for all Spotify users including free and premium.
"My hope is that this series can be a place to explore meaningful topics together and sort through so many of the questions we're all trying to answer in our own lives. Perhaps most of all, I hope this podcast will help listeners open up new conversations—and hard conversations—with the people who matter most to them. That's how we can build more understanding and empathy for one another," Michelle Obama said.
ALSO READ: Spotify now shows top, trending podcast charts in India
This is the debut of the Spotify-Higher Ground multi-year partnership which was announced last June. A year later, the first podcast from the series is going to be official. Higher Ground had also signed a multi-year agreement with Netflix for exclusive films, documentaries produced by the Obamas.
Spotify has been signing a series of exclusive podcast partnerships. Recently it announced partnerships with Warner Bros. for DC podcasts, and Archie Comics. It has also roped in Joe Rogan for his podcast which will be available from September 1 on Spotify.