Tech Wrap: JioPhone Next, WhatsApp, Google Search, Amazon, Facebook are top newsmakers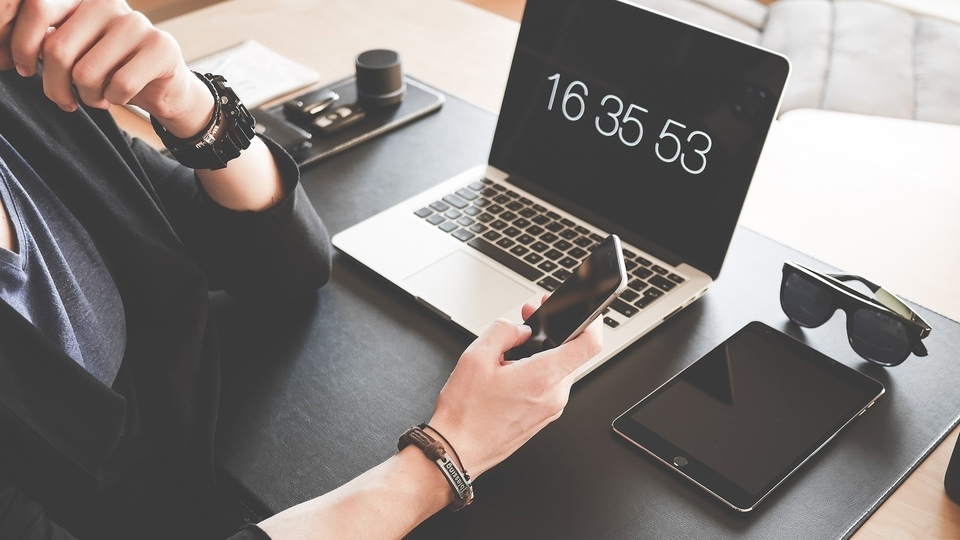 Apart from JioPhone Next launch, WhatsApp backups and Google Search dark mode, in more tech news, Amazon launched Fire TV Stick 4K Max.
It was yet another day dedicated to launches in the world of technology today, although one went wrong. WhatsApp launched end-to-end encrypted chat backups and Amazon launched Fire TV Stick 4K Max in India. In addition to that, Facebook and Ray-Ban launched smart-glasses. On the other hand, Reliance Jio and Google delayed the launch of the JioPhone Next launch. Here's what created a buzz in the tech world today:
WhatsApp gets E2EE chat backups
WhatsApp today announced that it will soon start rolling out end-to-end encrypted (E2EE) chat backups on its Android and iOS-based apps. WhatsApp said neither WhatsApp nor the backup service provider will be able to access their backup encryption key.
Reliance Jio, Google delay JioPhone Next launch
Reliance Jio and Google today announced that they have started testing their JioPhone Next smartphone with a limited set of users and that the phone will arrive in the markets around Diwali. Earlier, the JioPhone Next was set to go on sale in India on September 10.
Google Search on Web gets dark mode
Google today rolled out dark mode functionality to all its users on the web. Google said that once users have selected the dark theme in Google Search on the web, all the Google Search pages including the Google homepage, search results page, and Search settings will turn dark.
Facebook, Ray-Ban introduces Ray-Ban Stories
Facebook today launched its first smart glasses called Ray-Ban Stories in a partnership with Ray-Ban. The Ray-Ban Stories can take photos and short 30-second videos, they can also play music, podcasts, and make calls. Ray-Ban Stories are up for sale in the US, UK, Canada, Italy, Ireland, and Australia at a price of $299 ( ₹21,975 approx).
Amazon Fire TV Stick 4K Max launched
Amazon has announced the new Fire TV Stick 4K Max which the company claims is 40% more powerful than Fire TV Stick 4K. It features a quad-core 1.8GHz processor and 2GB of RAM. It also features support for 4K UHD, HDR, and HDR10+ streaming as well as Dolby Vision and Dolby Atmos. The Amazon Fire TV Stick 4K Max is already available for pre-order for ₹6,499 on Amazon.in and Amazon kiosks.