Thomson 43UHDX SMART TV review: 4K TV with smart features in your budget
We review India's one of the cheapest smart 4K TVs.
Thomson, the iconic French television brand, made a comeback in India earlier this year with a wide range of affordable smart TVs. Last week, SPPL — the exclusive brand licensee of Thomson in India — claimed to have sold more than 30,000 smart TVs within 45 days of launch.
Thomson's target audience are people who aspire to own a smart TV but don't have the budget for premium ones from Sony or LG. As is the case with smartphones, these affordable smart TVs replicate the look and feel of top-end ones without charging a bomb. Xiaomi did a tremendous job with that by delivering its Mi 4 TV.
We have been using Thomson's smart 43UHDX SMART TV for quite some time. The TV does a fairly decent job at keeping the display quality impressive. The viewing angles are pretty decent, but don't expect top-notch 4K quality. But looking at the price point, I didn't have any qualms about the quality. The smart TV uses a LG IPS display with 3840x2160 UHD 4K HD resolution. It supports 16:9 aspect ratio with 178-degree/178-degree wide-angle view.
The pain point of Thomson 43UHDX SMART TV is the UI. Unlike Xiaomi's fluid Patchwall OS, it feels dated despite running a custom version of Android. It's pretty much the same as the Kodak TV, and has similar issues.
For instance, if you want to run Netflix, it will require you to sign in with Google and update services. We faced issues with the Chromecast feature as well. Nonetheless, it does fairly good job if you have plugged in an Amazon Prime dongle or any additional streaming device. But then, what's the point of a smart TV?
After having used Xiaomi's clutter-free minimal remote, Thomson's TV remote feels unnecessarily big. Also, both Kodak and Thomson TVs have sensors on the right corner at the bottom, forcing you to point your remote in that direction. That's pretty cumbersome and takes time to get used to.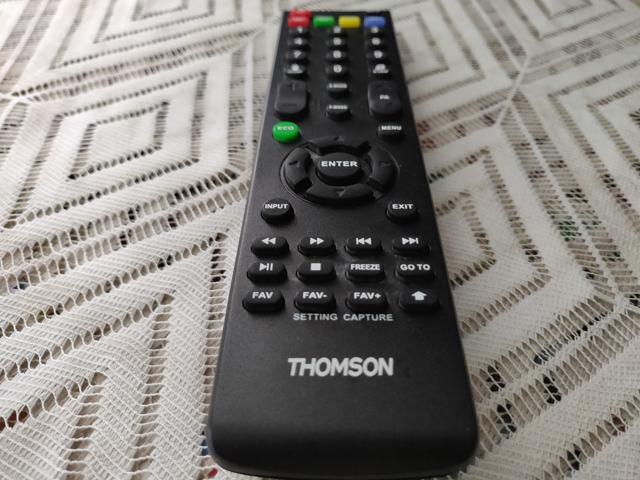 Verdict
Priced at ₹27,999, Thomson is clearly among the cheapest 4K smart TVs in India. The display is decent for its price point and has enough ports for your external devices.
The UI, however, leaves a lot of scope for improvement. If your agenda is to just a buy 4K TV without spending a bomb, you may consider Thomson's, or you can pay a little more and go for Xiaomi's.