Top video calling platforms for Work from Home users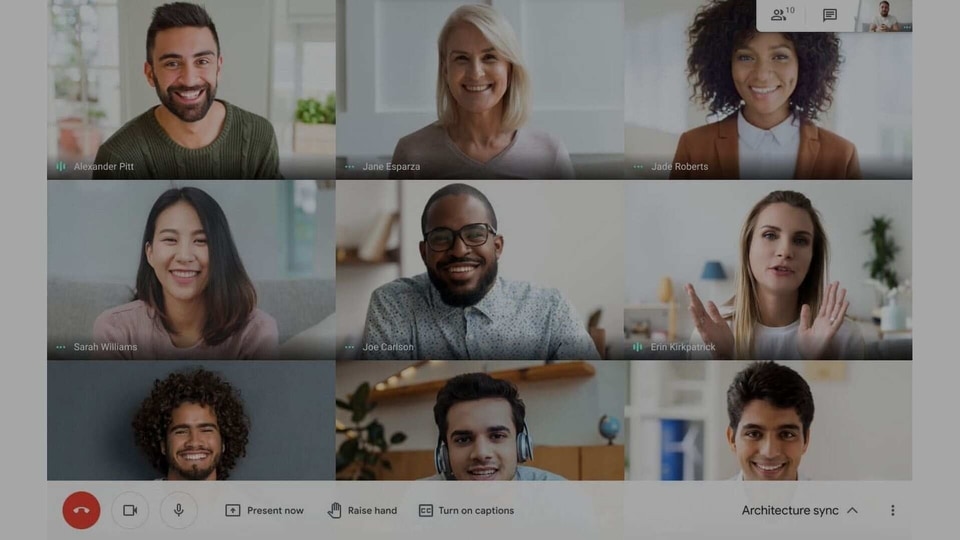 Want to host a large virtual conference or just hang out with your friends? Take a look at the top options.
Work from Home is the new normal. As millions of people are staying indoors due to the Covid-19 pandemic, they are increasingly relying on digital tools to communicate and collaborate. Users are also looking for better solutions that suit the WFH profile. For instance, you will need a free-to-use and secure video calling application that works with your browser. From sharing screen to hosting a webinar, remote working is going to stay for the foreseeable future.
Unsurprisingly, platforms such as Zoom have gained massive popularity in the past few months. In the meanwhile, Google and Microsoft have also improved their remote working applications for enterprise and individuals. Let us take a look at the top applications that all WFH users need to consider for video calling.
Microsoft Teams
Within one application, Microsoft Teams enables users to schedule a video or audio meetings with a single person or a team. Users can also host webinars and large meetings with up to 10,000 participants. Some of the key features of the application include screen sharing and call recording, live captions, background blur technology, and chat functionalities.
Google Meet
Google Meet has been around for quite some time. The application recently saw surge traction prompting Google to make several enhancements, and it is now available to both individual and G suite users. Google recently rolled out the ability to see up to 49 people at the same time. The long-awaited background blur is also now available.
Airtel BlueJeans
Airtel also joined the video conferencing app race with BlueJeans. The application aims to offer quality and secure video conferencing solutions. Launched in partnership with US firm Verizon, Airtel BlueJeans comes with real-time meetings analytics and LIVE meeting controls. The app can accommodate up to 50,000 participants with authenticated access. Airtel is offering Airtel Bluejeans to enterprise customers on a free trial of three months.
Zoom Meetings
Zoom is one of the most popular video-calling applications for WFH users. It provides HD video and audio. The app supports up to 1,000 participants at the same time and up to 49 videos on a single screen. Zoom is also credited for making the background blur a popular feature.
JioMeet
Reliance launched JioMeet to compete with Zoom. JioMeet can be used for both one-on-one meetings and group video conference call hosting up to 100 participants at the same time. Signing up to JioMeet to start a meeting is easy as you just need to enter the mobile number, name, email ID. Similar to Zoom, JioMeet lets you schedule a meeting and share the meeting code in advance with the participants.