YouTube plans to take on Instagram Reels, TikTok with a $100 million fund for creators: Check if you are eligible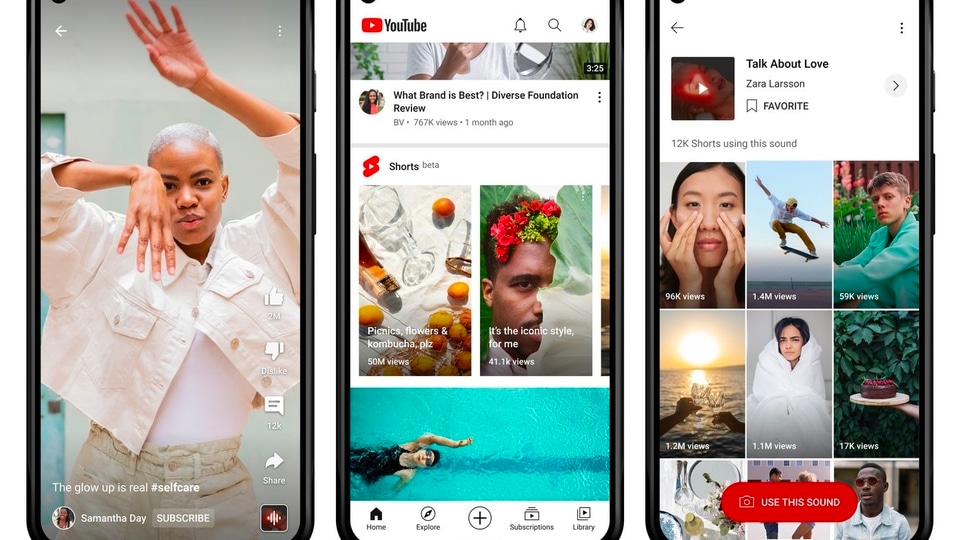 If you are a YouTube content creator you can cash in on the new incentives on YouTube Shorts.
In an effort to take on the likes of TikTok and Instagram Reels, YouTube has announced some new incentives on YouTube Shorts. If you are a content creator on YouTube, this could be your chance to make some good money off your work. YouTube Shorts is Google's offering on the platform that is going to take on Reels and TikTok's videos and the company has announced a YouTube Shorts Fund worth $100 million for creators. This fund is going to be used to reward creators for their viral videos over 2021 and 2022 and the payments kick off from August itself. YouTube will be reaching out to eligible creators for this and the platform said that creators can earn anywhere from $100 ( ₹7,400 approx) to $10,000 ( ₹7,40,000 approx) for their videos.
As YouTube has explained, the amount a creator can earn for the YouTube Shorts videos will depend on the viewership and engagement of their content. The platform is going to ask creators to claim a bonus payment on their channel's total Shorts performance from the previous month. "A channel's Shorts will count toward their monthly performance each month viewers watch them, not just the month they were uploaded," explains YouTube. So in case, a creator doesn't qualify one month, they may still be able to qualify for the next. As the company says, "there's no specific performance threshold to qualify for a bonus and the level of performance needed to qualify for a bonus payment may change from month to month based on various factors, including the location of your viewers and the overall growth of Shorts."
Who all are eligible to make money off the YouTube Shorts Fund?
Creators from India, US, UK, Brazil, Japan, Indonesia, Mexico. Russia, South Africa, and Nigeria are all eligible to earn money from this fun and YouTube has said that there are plans to expand eligibility to more countries soon.
What are the eligibility criteria for a creator to earn from YouTube Shorts Fund?
- As a creator, your channel needs to have uploaded at least one eligible Short in the last 180 days.
- The Shorts uploaded on the channel need to be original content so uploaded videos with watermarks or logos from rival platforms like Instagram, TikTok, etc, are not eligible. And videos re-uploaded from other creator's channels are also not eligible and will not qualify.
- Creators must be the age of majority in their country. Thus, in India, you need to be 18 or older to qualify.
How to claim a bonus from YouTube Shorts
To claim a bonus, creators will have to complete two steps on YouTube:
1. Accept terms
2. Link an active AdSense account