Exclusive: 5 things we found out about Watch Dogs Legion that you need to know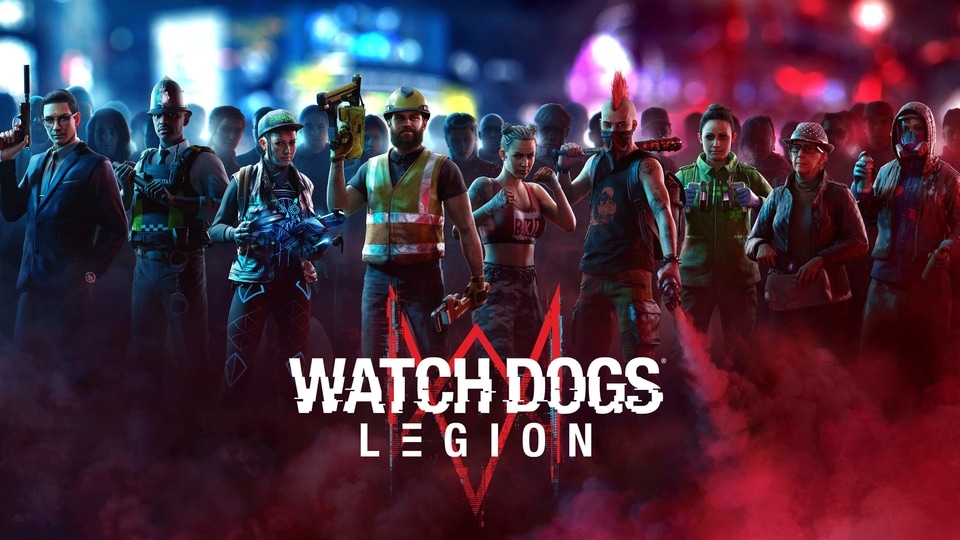 Ubisoft announced a launch date for Watch Dogs Legion and while you wait we have in-depth information, and pictures, to prepare you for what's coming.
At the Ubisoft Forward event last evening, the game studio made some important announcements regarding all the new games that are coming in this year and even a few that are scheduled for next year.
One of them is Watch Dogs Legion that is scheduled to launch on October 29 on Xbox One, PlayStation 4, Stadia and Windows PC on both Epic Games and Uplay. Watch Dogs Legion will also be compatible on the Xbox Series X and the PlayStation 5 when they launch.
Ubisoft's Watch Dogs series has challenged conventions the most amongst all its games. The franchise principle allows players to choose between direct physical confrontation or to confound opponents by more subtle means and then there is so much more.
All the games of the Watch Dogs franchise are set in the near future. Smart City networks pry into our everyday lives and rebels turn these systems against the oppressors. Watch Dogs is known for balancing excursions in augmented reality with its protagonists showing off their parkour athleticism as they beat the odds to save a city.
For Watch Dogs Legion, there's a sense of mischief worked into the story at play. Starting with who you'll be playing as...
Good morning to the Queen
Watch Dogs Legion opens with a Guy Fawkes-style plot to destroy the Houses of Parliament, which is foiled only to discover that the entire city is rigged with explosives at key locations. The hacker group known as DedSec are made scapegoats, while the true perpetrators, Zero-Day, slink back into the shadows from where they work on digitally enslaving everyone.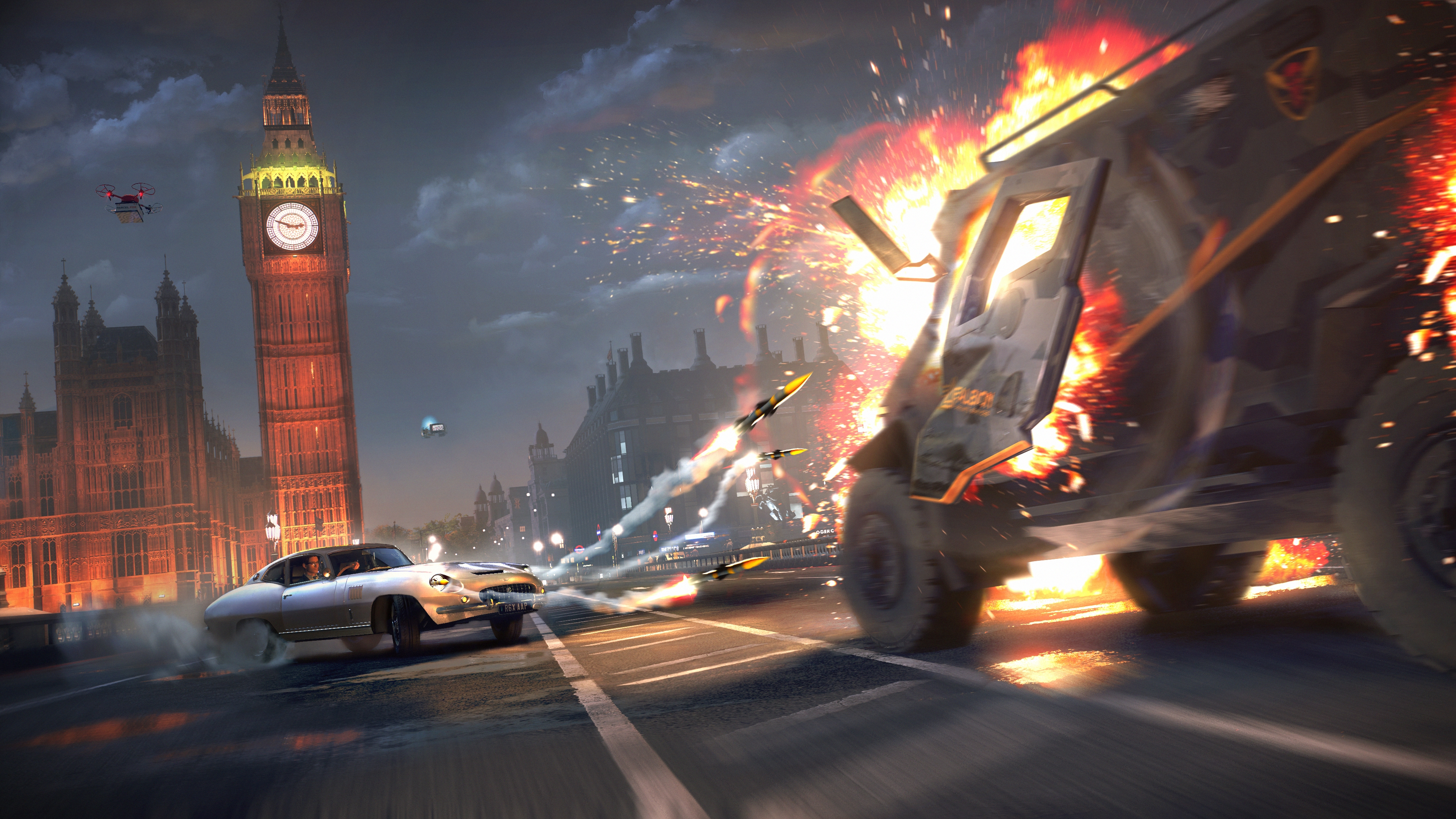 To combat this, DedSec is looking at the entire London populace as conceivable allies. Anyone, therefore, is a playable character.
Our hands-on session with Legion began as a female construction worker. Instead of a pistol and a spy drone she carried a rivet gun and could summon a conspicuous, slow-moving cargo drone. This drone doubles up as a floating platform to help us rise from the street-level to rooftops.
Straightaway, however, there was the option to recruit any number of passers-by - preferably a better candidate who can achieve the current goal of stealing data from a large corporation.
Looks that can deceive
Acquiring and equipping 'skins', or outward identities, in games is common, but in only a few cases are these disguises truly useful. In Watch DogsLegion, all prospective DedSec hires are recruited according to the equipment they carry in addition to how well they'll blend in.
For example, it is far easier to breeze into the reception of a big city corporation as a guy sporting a sharp suit and you are also less likely to draw attention if you are a security guard patrolling a shipping yard.
And to convince any of these people to rally against a secret organisation you will need to earn their trust, and/or find out enough about them and prove how well-informed DedSec agents are.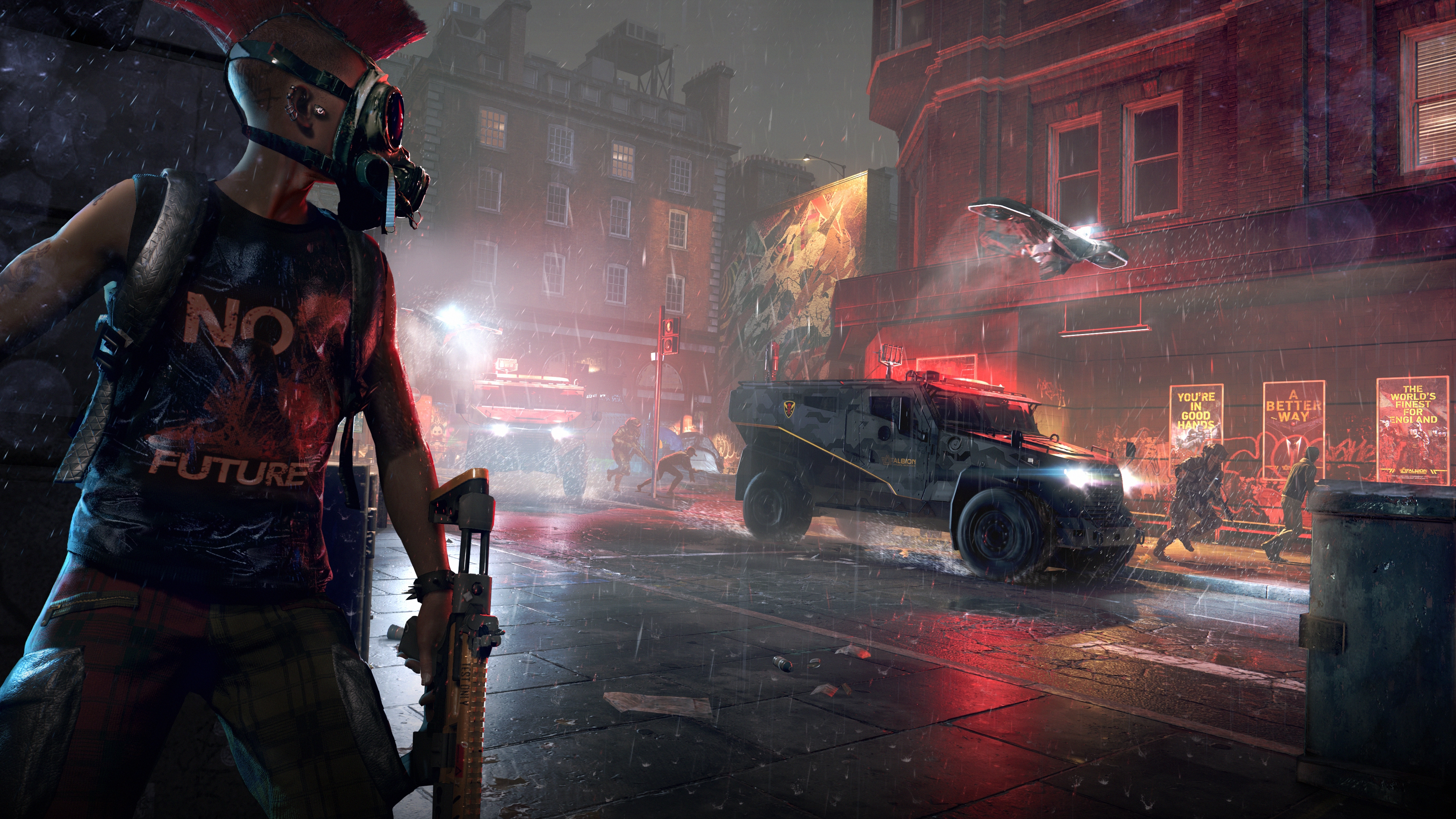 Deep profiling
Every DedSec agent is trained to hack into systems which harbour biographical information that can be accessed via wearable or portable tech on any person. Scanning individuals reveals a long list of connections, personal and professional, with activity tracked by the hour. Updates are linked to points of investigation on the area map and findings then used as bargaining chips.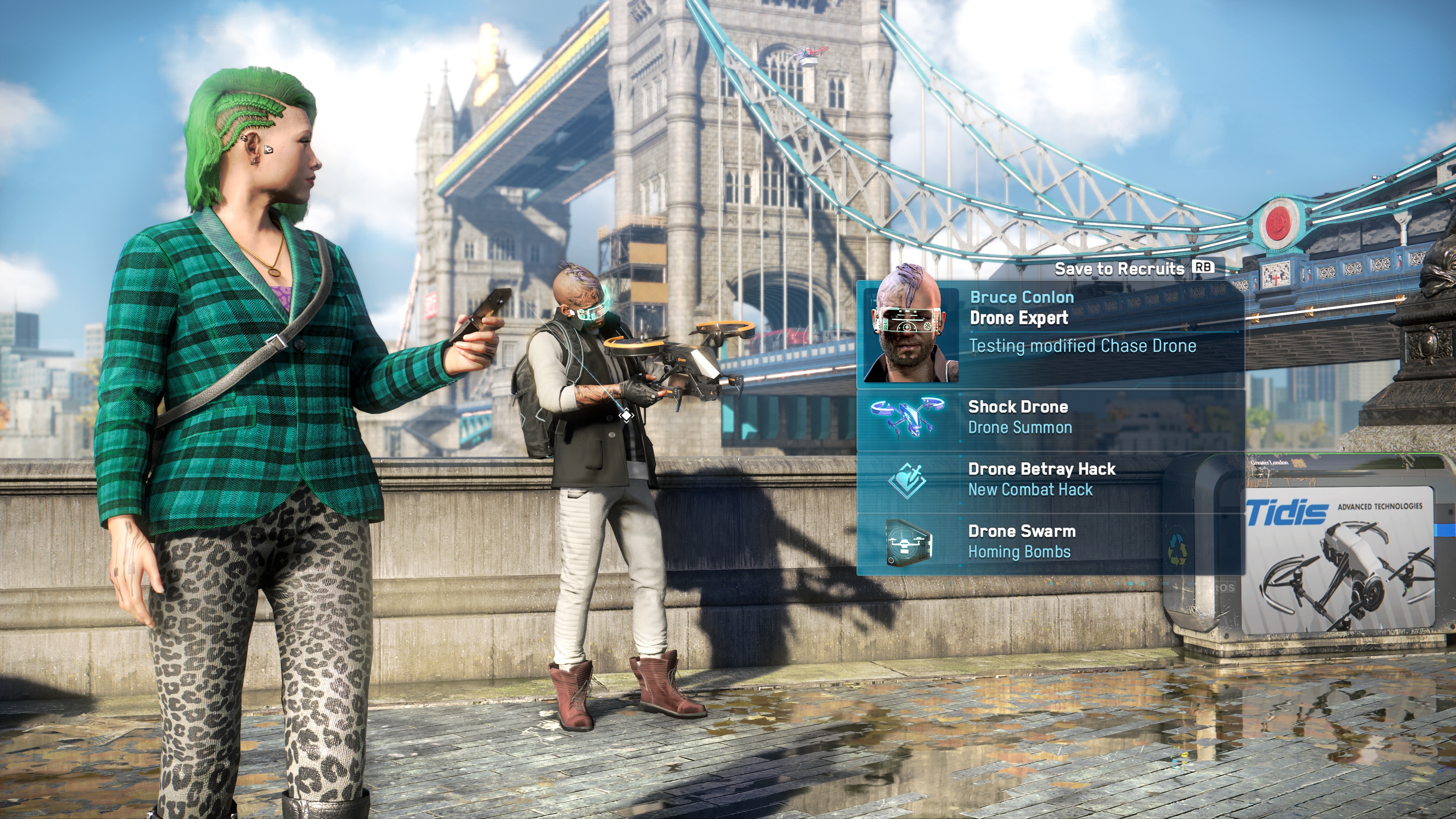 When you approach a likely candidate for recruitment, they'll have requests for assistance in personal matters before agreeing to side with DedSec. A smartly presented businessman, for example, wishes to see that human organs for transplant are safely delivered to a nearby hospital... which isn't nearly as straightforward as you might hope.
Striking from the shadows
Non-lethal options are a huge area of expansion in Watch Dogs Legion as compared to previous instalments. The whole hacker approach allows agents to get 'physical, without making themselves visible. You can activate vehicles to go driver-less around courtyards for example, and open security gates and so on. There are also options to booby-trap computers and terminals so as to lure foes in to investigate and they get electric shocks instead.
And then of course, there is a lot of free-running and parkour to look forward to to avoid being spotted and to gain access to buildings without stauntering in through the front door.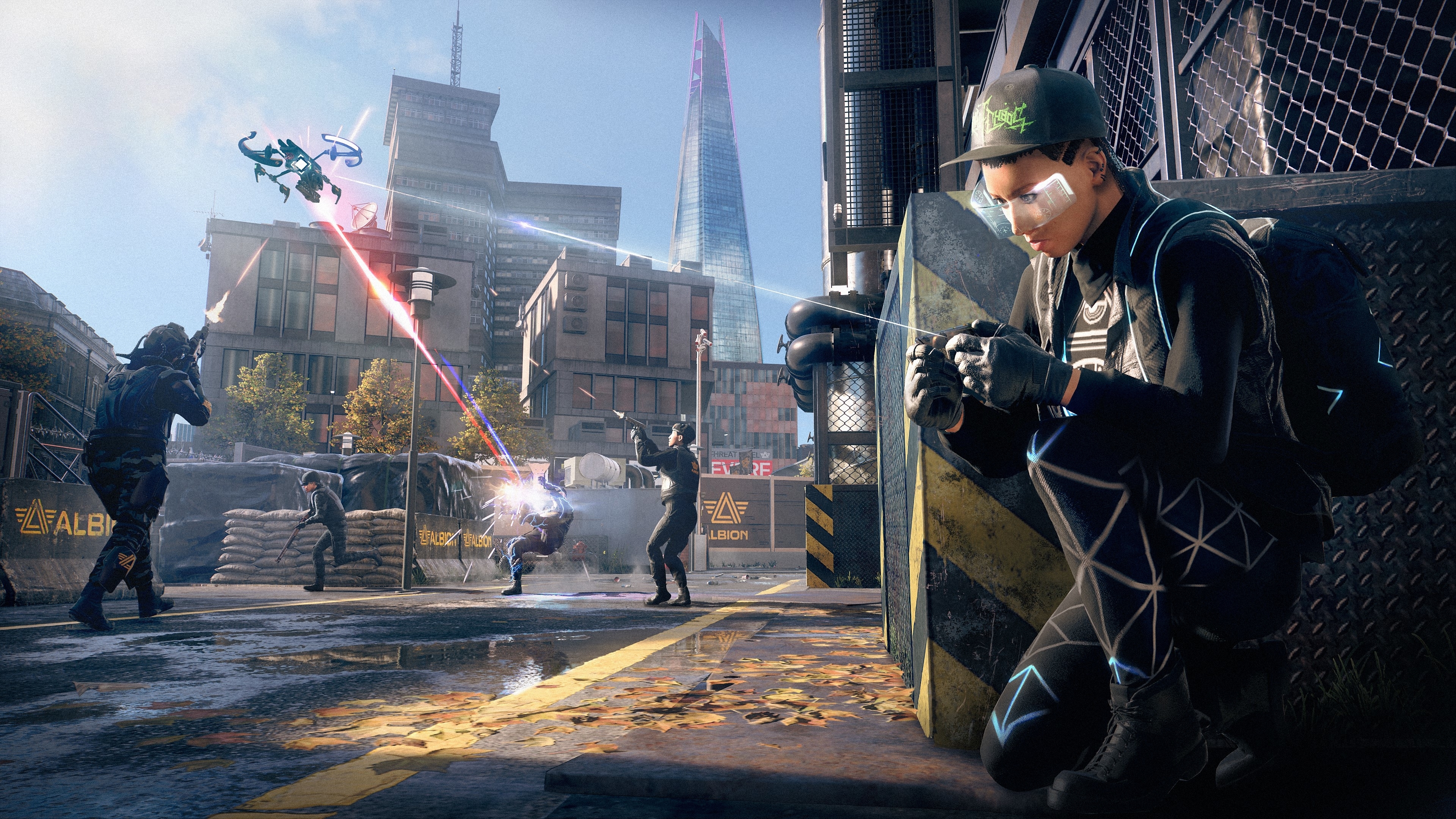 The cargo drones we've mentioned before are sometimes available on site for all agents to summon. Other, typically smaller, types of drone can be hijacked, using onboard cameras to provide helpful viewpoints and sneak into computers for access codes to electronic keypads.
One must remember, aerial advantage plays a significant role in Watch Dog Legion because you can actually put these drones to use.
Taking the umm...'scenic route'
There's scope in Watch Dogs Legion to enjoy the near-future sights of London from behind the wheel or while clutching the handlebars of pretty much any type of vehicle. It can be a supercar or a fire engine or even some old scooter or a high-performance road bike - there are enough options.
And if you thought this was boring - there are Spy Cars that come with rocket-launchers under the headlamps (now we are talking!). And these come in handy to clear roads where emergency vehicle sirens may be ignored. Agents can choose their ride according to practical purpose and also to factor in disguise and stealth. Or simply use them as the fastest available option from points A to B via C.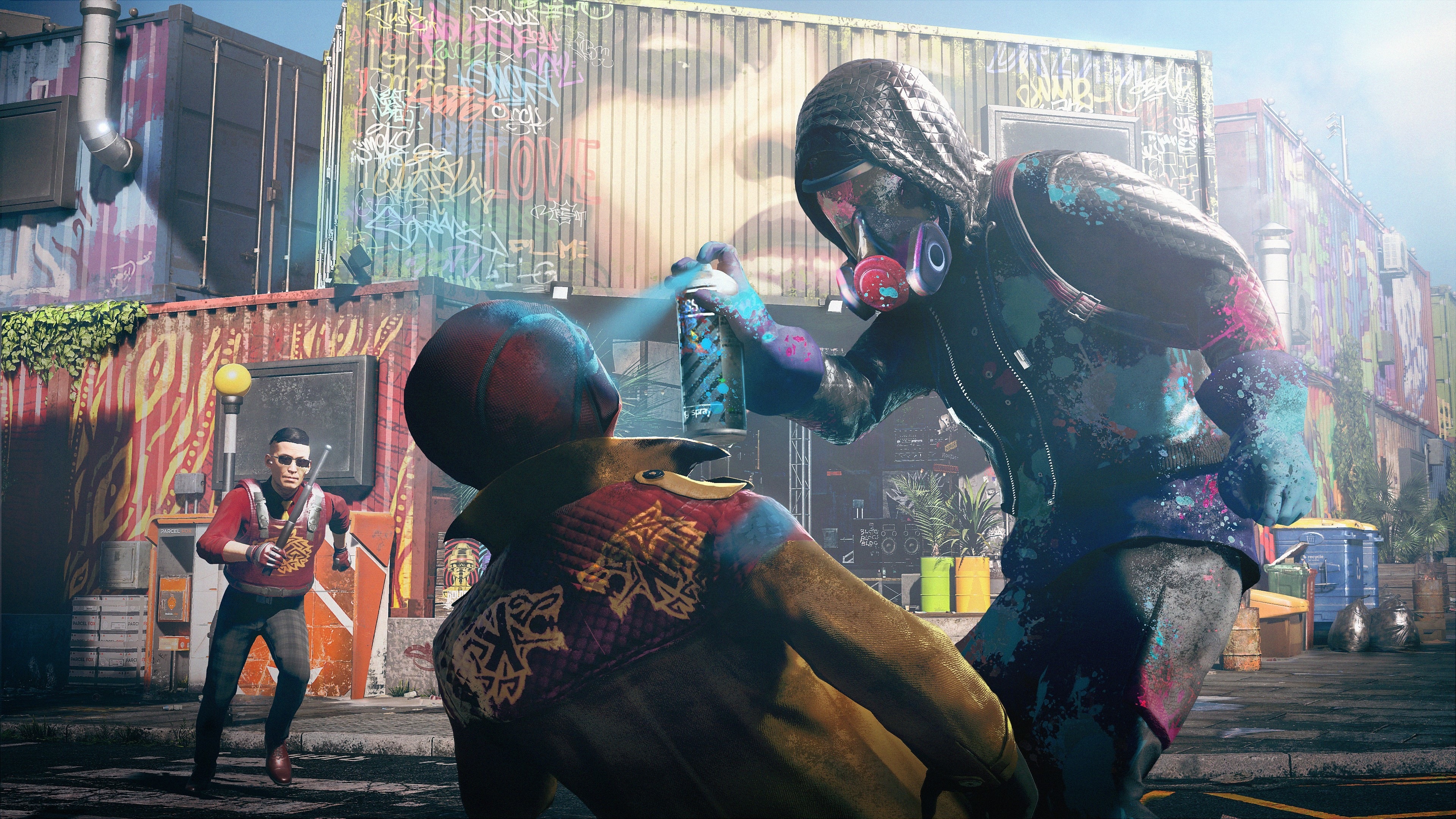 Your playing field, London, is glorious, spectacular, grubby and foreboding all at the same time as you swing through boroughs. All the locales are represented in Watch Dogs Legion from authentic, recognisable landmarks and there are also some of the more obscure but well-documented back streets and alleyways thrown in. It's not just the London eye you know!
We don't know how excited you are about Watch Dogs Legion now, we for one can't wait for October 29 now! And as far as the other games Ubisoft announced at Ubisoft Forward are concerned - you can check out details here.